Motherland: Fort Salem: Season 1
(2020)
Where to watch
Subscription
Buy
Buy
You might also like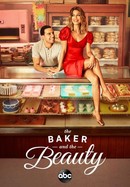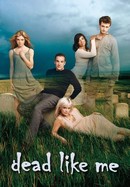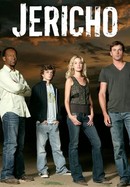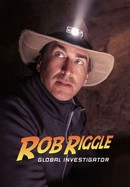 Rob Riggle: Global Investigator
Rate And Review
Motherland: Fort Salem: Season 1 Videos
Motherland: Fort Salem: Season 1 Photos
News & Interviews for Motherland: Fort Salem: Season 1
Audience Reviews for Motherland: Fort Salem: Season 1
It's a nice movie, actually enjoyed it. But they could have done better with the scene about Ghana. The scene didn't really capture how Ghana is, and also the man speaking the English didn't speak like a Ghanaian.

An interesting concept, I'm finding it ok.

I like it, good story, something different.

It's not worse than twilight. but it's so very close. Casting is better. Writing is better. BUT SO BARELY. Let's make harry potter for horny teens a show... but you're very late... so very late.

l Actually love this show, l give this 10/10 and l am very sad it gonna end l hope they bring out season 4

Love it, best show out there

This show is amazing, it really develops a unique setting that stands apart from generic modern supernatural settings, and the characters are all amazingly complex and interesting. This show really elevates the genre

The setting of the story is pretty interesting, like an alternate universe with witches and warped history. The tone is set well, the music is great and the actresses' performances are exeptional. It started a bit slowly but the pacing became better (season 2 improved even more).

Awesome show, talented cast with good acting talent, mature well thought out scripts and the writing is great with little or no plot holes I can think of. Like the Chilling tales of Sabrina, despite being great at everything...it gets cancelled and season 3 will be it's last. What a sad day it will be. Great world building through out the episodes and from season to season. You will learn more about the backstory of each main character which will make you care about them and the history of this alternate Earth where witches are conscripted to fight the wars of their countries is rich. There are a lot of messages they try to convey and it comes across heart felt. Sad to see this go after the 3rd season.

(PT) Não esperava gostar tanto, mas é sensacional. A realidade histórica alternativa criada conseguiu ser tão interessante quanto a problemática social resultante dela. A série desenvolve os personagens e cria plot twist que prendem o telespectador. Muito bom! ----- (EN) I didn't expect to like it so much, but it's sensational. The alternative historical reality created managed to be as interesting as the social problems resulting from it. The series develops the characters and creates plot twist that captivate the viewer. Very good!
See Details