Mythic Quest: Season 2
(2021)
Where to watch
Subscription
You might also like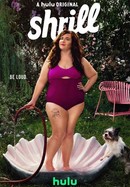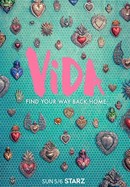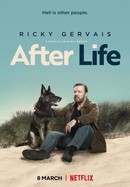 Rate And Review
Mythic Quest: Season 2 Videos
Mythic Quest: Season 2 Photos
News & Interviews for Mythic Quest: Season 2
Audience Reviews for Mythic Quest: Season 2
me encanta que no haya deaido su calidad.. me encanta esta serie

LOL, the funniest 9 episodes ever!!!!!!!!!!!!!!!!!!!!!!!!!!

Another great season for a great comedy show. Everything you would want in a comedy is here and it is genuinely funny.

Season 2 focused on making character growth front and center. As such, I felt it was often forced in and was often overt versus subtle. The office and the video game became a complete afterthought. I found myself watching more for how much I enjoyed Season 1 than for the sake of Season 2. It did leave me with enough closure that my OCD might not force me to watch Season 3 should the reviews indicate the trend continues.

Sometimes it was really painful to watch. First Season was so fresh, new setting about creating games, which is not copping anything, characters did grow and season was about game development with fun. Now, about what Season 2 was? Part about sex, large part about relationships, less main heroes, more uninteresting secondary heroes which are boring, and a small amount about game development. Somehow in half of the series season lost all identity to show drama that we can see in any other serials, but half of the season about games and creative were really interesting. Don't go from main idea to boring drama series about boring characters.

Great show with a lot of humor and a surprising amount of depth and heart. The writing is pretty great for a sitcom. The standout episodes are the Dark Quiet Death and CW Backstory episodes. Fantastic show! I haven't been this moved by a show in a long time. As a fan of videogames, it is a must see.

What happened? Season 1 of Mythic Quest was delightful. Not too much drama, just a funny depiction of a game studio. Season 2 seems to focus more on drama and "growth" of characters instead of being funny. Also, pretty blatant putting more emphasis on some character JUST because they have a certain orientation (yet are mostly annoying). Some episodes made me question if I was actually watching a comedy. It's not horrible, it just changed to something mediocre.

It's entertaining but unfocused and somewhat messy compared to previous season and specials.

The 1st season was great but it's gone way down hill for the 2nd series - it's like the PC police has taken over and now it's about a moral lesson - not funny, lame story line. I watched the first two episodes of the 2nd season but won't be watching it again.

It was good but the first season was better.
See Details