Northern Rescue: Season 1
(2019)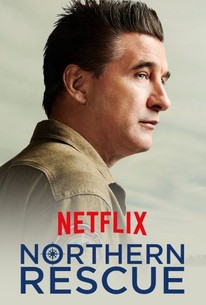 Where to watch
Subscription
You might also like
Dispatches From Elsewhere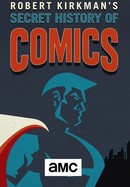 Robert Kirkman's Secret History of Comics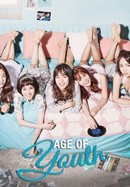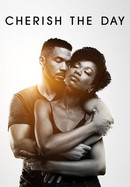 Rate And Review
Northern Rescue: Season 1 Photos
Audience Reviews for Northern Rescue: Season 1
I like shows about families, but they are hard to pull off without being corny. Ozark succeeds, but Northern Rescue is a totally different genre. It starts off with a mom, dad, and three teenaged kids (well... one is twelve) moving from Boston to a remote town in Canada after the mom dies. Having no home to move into (far-fetched reason why), they move into a deserted museum, which is pretty cool. So right from the start, the premise is unique and interesting. Yes, it's a bit corny, but that's okay. What's not okay is: 1. They get a 16-year-old to play a 12-year old. 2. The short short SHORT shorts... yuk! 3. Unrealistic teens bonding with Mom. Let's start with #1. So many shows do this, and it's getting old. They get twenty-something year olds to play high school students. Hate that. Maddie looks like she's close to thirty, and Scout, the boy who's on the High School wrestling team, is really 24 years old. STOP DOING THAT! #2: The short short SHORT shorts. No. Stop. We really don't want to see this. It's gross. It's slutty. It's disgusting. #3: What high school boy sits along a beach with his mommy, strumming a guitar and singing for her, while looking adoringly in her eyes. Then there's the scene where bratty oldest daughter (with the short shorts and fish-net leggings) blares out rap songs with her mom while mom is driving. Mom is "oh-so-cool" as she sings rap back to her daughter. John West, the dad, is said to be robotic and emotionally aloof to his kids. They SAID this but didn't SHOW this. In fact, John West was like Mr. Brady on 'The Brady Bunch', and was this absolutely perfect, understanding, and hip papa. He's a good ol' dad, except when he blows off his daughter fainting, and takes her for a milkshake instead of to a doctor. In the last episode (and I don't think I'm spoiling anything here), the eldest daughter Maddie goes all out spastic and ballistic when her dad confronts a dangerous character. Dad repeatedly tells her daughter to get back in the car. She doesn't. Boyfriend holds daughter back and tries to drag her in the car, and succeeds a couple of times, but like a jack-in-the-box, this darn daughter keeps popping out. She over-acts and screams at her dad, demanding to know what this is all about. She is so extremely annoying that I was screaming at the TV for her to just get back in the car and shut the heck UP! She needed to be bit-slapped. That, or she needed to be administered a heavy duty chill pill. Tux, the penguin, struts around their home in the deserted museum, and he saves the show. Tux is totally cool. He never poops, but that's besides the point.

It is one of the most appalling shows I've seen in a long time. The script: disjointed, predictable and NObody talks like that. Acting: stilted. Cinematography: obvious.

Had to stop after two episodes - extremely strange depiction of loss. Completely tone deaf. Really odd focus on trivial things, rushed introduction of the loss of the mother, no heart. Just no real understanding of how to depict grief. Really hard for anyone to watch who's actually lost a close family member.

Season 2 please!!!!! On the 3rd time watching it and it still hits the same as watching it for the first time. There is drama and a whole lot of emotion with some action mixed in always taking you on an emotional rollercoaster!!!!

I enjoyed this show, but I get the feel that it's purpose is to normalize sexualization of high school girls. Mattie walks around with her butt cheeks hanging out of her shorts. I gave up the show when Mattie's friend showed full butt cheeks in a bathing suit. I'm not accepting this as okay or normal. High school girls shouldn't dress like that. Why does her dad and high school allow it?

The show has a lot going for it. The only problem I have with it is that the actress who plays Maddie is far to old and mature to play a girl still in high school. There may be some actresses her age who could pull it of but she does not.

Why? Horrible show. Bad acting. Story is lacking. Skip it

Fantastic show!! A must see!! Please renew it!!

VERY WELL WRITTEN SHOW WOULD HIGHLY RECOMMEND.