Unnatural Disasters
EPISODE: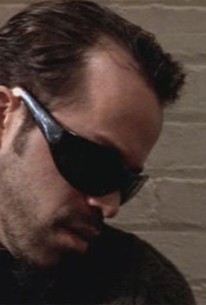 Episode Info
Schillinger (J.K. Simmons) goes to Glynn (Ernie Hudson) to try to get his son Andrew (Fred Koehler) moved into his unit, but Glynn refuses. Andrew ends up in Sister Pete's (Rita Moreno) rehab group, where, according to plan, Keller (Christopher Meloni) picks a fight with him, and Beecher (Lee Tergesen) defends the boy. He later asks McManus (Terry Kinney) to move Andrew into his pod, and McManus agrees. Claire Howell (Kristin Rohde) returns to work after filing a sexual harassment suit against McManus. Said (Eamonn Walker) gets a visit from his sister, who complains about Tricia Ross (Arija Bareikis), and mentions Said's former relationship with a white woman. Later, Poet (muMs) sees Said tenderly holding Tricia's hand. Sister Pete arranges for Alvarez (Kirk Acevedo) to meet with the guard he blinded, Rivera (Nelson Vasquez), and his wife, Tina (Judy Reyes). But Alvarez has to agree to tell Glynn who raped his daughter to get out of solitary. O'Reily (Dean Winters) continues to fix boxing matches and win bets. Clayton Hughes (Seth Gilliam) gets transferred to the library after using an illegal stun gun on a prisoner. Hanlon gets out of death row on a technicality, but has an unpleasant surprise waiting for him in Em City. Adebisi (Adewale Akinnouye-Agbaje) goes to both the Italians and the Latinos to ask for help in getting rid of Wangler (J.D. Williams). Wangler's mother visits him on his eighteenth birthday, and tells him that his wife is cheating on him with another man, and she suspects that man may be hurting Wangler's baby boy. Wangler gets Pierce (Male Baby Alexander) to hire someone to kill both his wife and her boyfriend. This episode was directed by actor Chazz Palminteri.
Unnatural Disasters Photos
Discussion Forum
Discuss Oz on our TV talk forum!