Pretty Little Liars: The Perfectionists: Season 1
(2019)
Where to watch
Buy from $1.99
Subscription
Buy from $1.99
Buy from $1.99
You might also like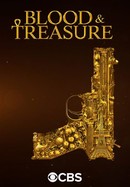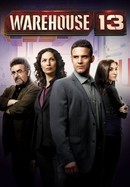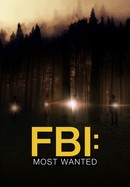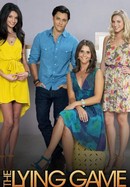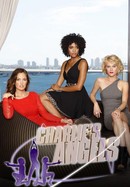 Rate And Review
Pretty Little Liars: The Perfectionists: Season 1 Videos
Pretty Little Liars: The Perfectionists: Season 1 Photos
News & Interviews for Pretty Little Liars: The Perfectionists: Season 1
Audience Reviews for Pretty Little Liars: The Perfectionists: Season 1
So this show had two fan favorite characters returning. It was filmed at two colleges in/around my city. It had great production value. And yet... I didn't even hear about it's existence until 2022 when I tried to rewatch the original PLL on Hulu (it wasn't there.) This show was a bit slow to start but the final two episodes were exciting, engaging and left me wanting for more. I'm sure the only reason this got cancelled is because no one freaking knew about it! Clearly both critics and fans who actually watched this spinoff think it's great! I hope this show gets revived and more money is invested in marketing- fans really enjoy this show!

"The Perfectionist" wants to resemble its first series "Pretty Little Liars," yet the only thing that resembles the previous show are the characters, Mona, and Alison. The character development is lacking and often quite boring to watch. They have the same elements, yet Pretty Little Liars somehow is astonishingly superior. The acting and storyline at times seems as if it is going somewhere, yet it never does. The major key this show is lacking is suspense, as the audience we want to crave to see the next episode yet this show is easily forgotten.

I love this spin-off show, in my opinion it's not better than the original PLL but it's definitely worth watching. 95%

it's been 2 years since the curtains closed on the residents of Rosewood on 'Pretty Little Liars' now Marlene King introduces her spin-off series called 'Perfectionists' new faces are introduced as well as some familiar ones the story takes place at Beacon Heights; Ali is the new TA and Mona comes back from France after defeating Mary Drake and Spencer's twin sister Ali and Emily have twin babies yet they're in a bit of a rut as far as their happyness is concerned, Mona arrives to pursue a career in game design it's a new town full of new liars and new secrets the new faces here come in the form of Sofia Carson as Ava Jalali, Eli Brown as Dylan Walker, Sydney Park as Caitlin Lewis, and Chris Mason as Nolan Hotchkiss; the group here is a much more diverse and ethnic circle of friends although they each have their own baggage in one shape or form Nolan is sociopath who blackmails people while cheating on Caitlin, Ava's family has a messy reputation with her father on the run from embezzlement, Dylan has a boyfriend but is going to college soon, and Caitlin's mom's infidelity could potentially ruin her presidential campaign unfortunately things go south when a murder occurs, Nolan Hotchkiss is killed and it sends everyone spiraling so now it's up to Ali and Mona to crack down on the mystery even if it means resorting to their old methods of lying, manipulating, and bouncing back to mean-girl status Former FBI agent Dana Booker is also on the case as the schools new head of security, bad enough she's also on Ava's case for her father's crimes Ali, Mona, Ava, Caitlin, and Dylan must all work together in order to survive this deadly game of cat-and-mouse the finale leads to a big face-off with the Perfectionists and Nolan's killer Is murder justified if it means ending someone's hostility?, we spend our whole lives trying to be perfect and to snuff out the ugly, out of the dirt blooms a flower, hiding in the shadows makes you an easy target, in the public eye everyone's watching, what is it to truly be perfect?, politics isn't just about policy it's about getting to know the people, sometimes the truth is more telling than a lie, it's funny how we become the thing we hate the most sometimes, technology keeps us safe but it makes us vulnerable a very very good first season even if it is short I'm very glad this follow-up didnt dismantle what made the previous show so addictive

The show has a great mystery and is very interesting. It is not my favorite new show of 2019 but it is a great time filler. The acting from Sasha Pieterse, Janel Parrish, Sofia Carson, Eli Brown, and Sydney Park are great. Overall it is a pretty good show.

One of the best TV shows which reveals the mystery in an interesting way.Totally worth to Binge watch.

It is a really good show with lots of drama. I don't usually watch spinoffs because it ruins everything but this is amazing and I cant wait until Wednesday(when the next episode comes out)

I love it!! I'm a big fan of the original series and I'm a big fan of this new spin-off too!!!

If you liked the original Prettt Little Liars, you'll love this. Great cast! The nostalgia is real. Awesome sound tracks.