Reality Z: Season 1
(2020)
Where to watch
Subscription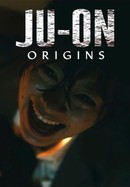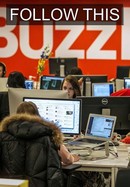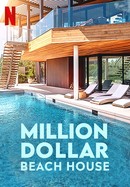 Million Dollar Beach House
Rate And Review
Reality Z: Season 1 Photos
News & Interviews for Reality Z: Season 1
Audience Reviews for Reality Z: Season 1
I feel like my hopes to humanity are crushed after watching this. The gods and goddesses I hoped to survive turned out dead. Then this movie just keeps breaking my hopes, this time a new set of people with a future of colonizing also a big failure. They were all eaten by zombies in the end. I'm getting more and more depressed because the supposedly dominant protagonist is helpless. While it was hard to sympathize with the addict and asshole Robson. Carla ribaz who I thought had the potential to be a leader who directed the masses and would balance out the dominant character was killed quickly. This film is high budget and well executed in cinematography, unfortunately it is not mature in terms of plot and characters. Has potential, but unfortunately failed to raise hopes and none of them can really be relied on. An important and powerful character like TK and Nina just kept getting killed.

A poor rip off of Dead Set.

It's by no means great, it would have been much better if they scrapped their remake of Dead Set for the first half of the series, the point where Dead Set drops of and Reality Z comes into its own isn't that bad and could have worked on its own, but it felt like a fight to get through the show to get to that point, at which point I didn't care for the characters as much. The acting by the cast is hit and miss, the choppy slow motion to licensed songs gets boring real quick and using the same song twice in a show feels like they really squeezed it for what it's worth. There was a lot of potential but it just ended up missing the mark with predictable and formulaic writing. That being said if the show got a second season I wouldn't avoid it in hopes that the creative crew behind it learned from their mistakes.

It is nice and it is new version of classic "Dead Set". All the series of Walking Dead are much better, but if you watched them...then this is not really bad option.

As a fan of Dead Set, I always wanted to see a take on the continuation. I'm glad this came out. Just as enjoyable and it's a fan interpretation of the original plus continuation.

Actually pretty good. - realistic zombies - bunch of self centered people, mostly only concerned about themselves - interesting place to hide out One would like to think "we will all pull together and work to the common survival goal". In reality, most people are like the microcosm reflected in this series. There are a few who are good apples, and the rest are partly rotten.

Se o Cabo Robson(RJ) tem 100 fãs, eu sou um deles, Se o Cabo Robson(RJ) tem 10 fãs, eu ainda estou dentre eles, Se o Cabo Robson(RJ) tem 1 fã, eu sou esse fã, Se o Cabo Robson(RJ) não tem fãs, eu não existo.

Bom,Como em deadset (2008) vemos aqui uma boa representação de uma história de zumbis. E certamente ira agradar os fãs do gênero

"Reality Z", based off of the far better but still not great "Dead Set", is a terrible adaptation. This show is fully let down by the plot, characters and editing choices. It could have been a far better show if they decided to make better decisions rather than shoving in additional, awfully written characters and plot.

I was surprised that Latin America brought us such scary zombies. You got to be on your toes to get away from these quick zombies. They're the fast ones like 28 days. Good work Brazil. Thank you for bringing us a good series.