Reality Z: Season 1
(2020)
You might also like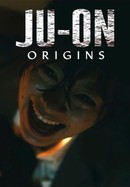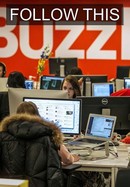 Million Dollar Beach House
Rate And Review
Reality Z: Season 1 Photos
News & Interviews for Reality Z: Season 1
Audience Reviews for Reality Z: Season 1
It is nice and it is new version of classic "Dead Set". All the series of Walking Dead are much better, but if you watched them...then this is not really bad option.

As a fan of Dead Set, I always wanted to see a take on the continuation. I'm glad this came out. Just as enjoyable and it's a fan interpretation of the original plus continuation.

Actually pretty good. - realistic zombies - bunch of self centered people, mostly only concerned about themselves - interesting place to hide out One would like to think "we will all pull together and work to the common survival goal". In reality, most people are like the microcosm reflected in this series. There are a few who are good apples, and the rest are partly rotten.

Se o Cabo Robson(RJ) tem 100 fãs, eu sou um deles, Se o Cabo Robson(RJ) tem 10 fãs, eu ainda estou dentre eles, Se o Cabo Robson(RJ) tem 1 fã, eu sou esse fã, Se o Cabo Robson(RJ) não tem fãs, eu não existo.

Bom,Como em deadset (2008) vemos aqui uma boa representação de uma história de zumbis. E certamente ira agradar os fãs do gênero

"Reality Z", based off of the far better but still not great "Dead Set", is a terrible adaptation. This show is fully let down by the plot, characters and editing choices. It could have been a far better show if they decided to make better decisions rather than shoving in additional, awfully written characters and plot.

I was surprised that Latin America brought us such scary zombies. You got to be on your toes to get away from these quick zombies. They're the fast ones like 28 days. Good work Brazil. Thank you for bringing us a good series.

I love this series. If you are a zombie series lover, you would definitevely like this show. I have seen very bad reviews and also very good. The bad reviews include bad script, but I think scripts are very simple in this kind of shows, the idea is of portraying people surving the zombie apocalypse and the success depends more on the performance of the actors, the scenes, visual effects, creativity, challenging situations, the decisions made by characters. And all these elements must be very logical or you get bored. I think this series has all of them. For me it doesn´t matter if it is a copy of dead set because I haven't seen that series. I love The Walking Dead (number one) but this show is definitevely in my top 5, maybe the second best I have ever watched.

It is the same idea as every other zombie show and movie. It brings nothing new to the table, even as it tries to expand and differentiate from ¨Dead Set¨, the miniseres it is based on. ¨Dead set¨is far superior to this series, in terms that it presented a new format and a different story to the undead stories. Reality Z does the exact same opposite: it takes what was a new idea a brings it back to the numbness and lack of imagination of every other zombie story out there

é uma boa serie pra você ver num domingo e tal, mas se for pra se for analisar a serie por completo, ela é bem meia boca, dialogo prontos, parece que foi uma criança de 12 anos que fez os diálogos; Principalmente os episódios do começo, que meu deus... os personagem são caricatos, nenhum deles tem uma profundidade, exemplo: O policial corrupto, o político corrupto, o bombado babaca, a mulher bonita sendo a mulher bonita. Um ponto a se destacar na minha opinião é o figurino e as cenas de ação que pra uma produção brasileira onde não costumam investir muito é bem decente. Em resumo é uma serie bem pipoca, nada de mais, porém eu esperava bem mais.