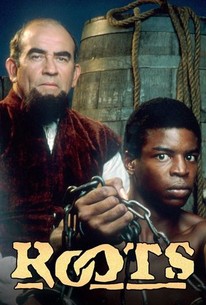 Rate And Review
Audience Reviews for Roots: Miniseries
Wonderful show. I only just watched it recently for the first time and I found it to be very heartbreaking, gut wrenching, powerful, hopeful and educational. When the Africans were captured and put in slave holds was honestly very hard to watch. The majority of the show is very heavy and hard to watch, I found myself having to stop watching for a little, and then continuing the next day or so because of the material being so sad and emotional. The performances by LaVar Burton and the rest of the cast were so well done that I could feel their emotions through the screen. The show had me rooting for the underdogs so much that it was just so painful when they were thwarted over and over again, but that's just the reality of how things were. I really liked learning about Kunta Kinte and his love for his African land and how that never truly left his heart and his longing to be free. It was hard to watch so many moments, especially when families were separated, which was a very common theme for the show, but just something that was hard to get over every time it would happen. Even though this is an older show, from 1977, I say give it a chance. The cast is superb and the storyline is very engaging. You'll find yourself hooked, although fair warning, it can get incredibly difficult to watch because of the themes and heavy subject matter.

A good mini series worth watching.

This must have been a big eye opener for the soft hearted racists. Great series.

Roots is one of the best tv series I've ever seen! Just great!
See Details