Shut Eye: Season 2
(2017)
You might also like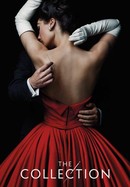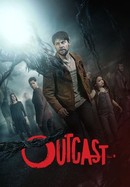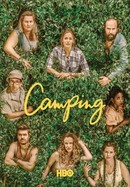 Rate And Review
Shut Eye: Season 2 Photos
News & Interviews for Shut Eye: Season 2
Audience Reviews for Shut Eye: Season 2
Hulu's Shut Eye takes a strange turn in its second season...and gets cancelled. After pulling a con on the Marks family Charlie Haverford is recruited to become a self-help guru; meanwhile Fonso is exiled from the Roma clan and teams up with a local crime boss. There's also a rather distasteful subplot about a forced child marriage that drags on for about 6 or 7 episodes. Still, the over-arcing story provides an interesting look at the self-help racket, and builds on a couple of plot threads from the last season. Yet overall, the writers don't seem to know where to take the show and kind of cobble together the episodes haphazardly. And, Charlie's "visions" become even more nebulous and confusing. Jeffery Donovan does his best to make the material work, but he can only do so much. While it has its moments, Season 2 of Shut Eye is a disappointing mess that ended the series.

Fun and different show. i WAS SORRY TO SEE THAT IT WAS CANCELLED.

It deserved more than two seasons. Don't get me wrong, it isn't a stellar breakthrough in writing, but if you enjoyed Jeffrey Donovan in Burn Notice, you will enjoy this a lot. Following Charlie Haverford (Donovan) who is a scammer with a small chain of fortune-telling businesses in the greater chunk of Los Angeles. A blow to the head from a client's angry boyfriend intersects with a hypnosis session while auditioning a new "clairvoyant," and suddenly, a man whose entire life has been based on fraud begins to see and feel some very real and fundamental truths. The show was well written, quirky and both fun and serious at the same time. Jeffrey Donovan was the central hub for the first season and that made it interesting. The second season tried to expand into the subplots with the secondary characters and that is where I think people lost interest. Not enough time on Charlie, too much time on his horrific wife. I did like that there was a scammer/psychic fraud underworld in LA. That was a new twist. The things I disliked other then the expansion was the way the wife's character was written, and how Charlie wouldn't do anything about it. I also disliked that the show portrayed Romani as the illegal underground for psychics. I don't think it was on purpose, but it played into a lot of stereotypes about Romani, when it looked like they were trying to overcome that. Pros: Good acting, and a very up on it Jeffrey Donovan made this an interesting show. Cons: The loss of focus on Charlie, the representation of Romani and especially how horrible they made Charlie's wife. Even with all that, I am disappointed there wasn't a third season.

I thought this was good and had a lot of potential, too bad hulu went with the "pros' that don't even pay for the service for the most part versus the fans that do I know a lot of people are canceling over this and i'm not renewing which I was thinking of [commercials make me crazy which is why i dropped the last time]

A little less quirky than the 1st season and a little better. Interesting and fun story lines.

So much better than the first season. Much better story telling and character development.

Hoping for a third season.....characters are so interesting and the story intriguing.