Star Trek: Deep Space Nine: Season 4
(1995 - 1996)
Where to watch
Buy from $1.99
Buy from $1.99
Subscription
You might also like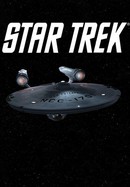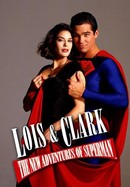 Lois & Clark: The New Adventures of Superman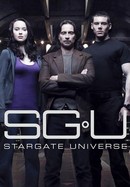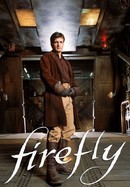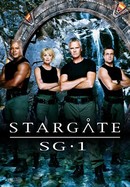 Rate And Review
Star Trek: Deep Space Nine: Season 4 Photos
Audience Reviews for Star Trek: Deep Space Nine: Season 4
With the introduction of Worf and the action-packed Klingon arc, the show builds from the first three seasons straight into the stratosphere. So many fantastic episodes that I'd just end up listing half the season, but who can talk about Season 4 without mentioning The Visitor? Spectacular television. Another special shout out to Sisko losing the hair and Avery Brooks finally completely owning the role.

Introducing Worf fresh from the Next Gen to the cast, along with the stakes increasing and more side stories detailing the Klingons and Ferengi cultures, this mid-series season is close to perfect, barring a few less-fantastic stories that prevent it from being completely perfect.

Brilliant season. The best form this season is The Way of the Warrior, The Visitor, Homefront, Little Green Men, Paradise Lost, Hard Time and Broken Link.

Picks itself up in the second half. It really had to.

Worf is brought aboard Star Trek: Deep Space Nine in Season 4 as the series mixes things up, making the Klingons a bigger part of the series. Believing that the Cardassians have been infiltrated by the Dominion the Klingons declare war on them and break their treaty with the Federation when they refuse to join them, leading Captain Sisko to request the help of Commander Worf, who stays on as part of his crew. The addition of Michael Dorn to the cast brings a fresh new energy to the series, and the darker tone of the show proves to be a renaissance for the Worf character; allowing a deeper more nuanced exploration than TNG allowed. There are also some interesting developments with some of the supporting characters; including Gul Dukat finding a long lost daughter, Rom quitting his brother's bar, and the O'Briens having another child. Full of exciting adventures and compelling storytelling, Season 4 of Star Trek: Deep Space Nine is the best season of the series so far.

See how it evolves, the war was very well developed. The best Star Trek ever made start to be build here!!!!

Great viewing. A good running story with fun sub plots and great characters

This is where the series really kicked into high gear and never looked back. These latter 4 seasons are the best Star Trek has ever been.

Another stellar season, highlight by episodes like The Visitor and the Homefront/Paradise Lost two-parter, DS9 Season 4 is among Trek's best ever.