Star Trek: Picard: Season 1
(2020)
Where to watch
Buy
Buy
Subscription
Buy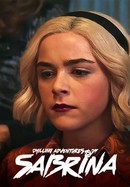 Chilling Adventures of Sabrina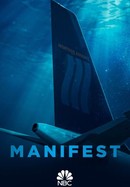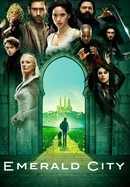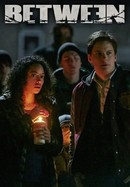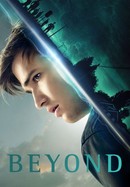 Rate And Review
Star Trek: Picard: Season 1 Videos
Star Trek: Picard: Season 1 Photos
News & Interviews for Star Trek: Picard: Season 1
Audience Reviews for Star Trek: Picard: Season 1
Nostalgic fan service only. Razor thin plot leaps and a season finale that will leave you wondering "Why would they do this?".

Meh. The worst thing about season one is that it leads to season two. Oh yeah, and Picard gets a replacement body after they kill him off.

This show disrespects the character of Captain Picard. If you have seen any TNG avoid this show. If you know nothing of TNG, please go watch that instead.

It had some enjoyable moments, but I couldn't shake the feeling that I was watching mediocre fan-fiction. Moreover, the entire show seemed unnecessary as the series finale of The Next Generation tied up Picard's story well enough. To quote some classic Star Trek, "Let us redefine progress to mean that just because we can do a thing, it does not necessarily mean we must do that thing."

Saeson 1 got me through the first lockdown in March 2020. It felt bittersweet to see my beloved characters again, but apart from that the plot was weak and it felt like an average Sci-Fi, series, but not Star Trek quality material.

I do not understand the low ratings for this series. I am a long time Star Trek and scifi fan and found this series one of the better ones in a long time.

Just a horrible show. I really liked the character of Picard in Next Gen. Not sure who this character is. Technology is stupid, oh and most of the characters are poorly written. Story is just sad and badly written. Save your time and pass on this show.

Good season. It was a bit slow in the beginning but it set the plot for Season 2 very well and the season played out very well. Season 2 however... MUCH better. Happiness, anger, sadness, remorse, forgiveness and many other feelings involved in that one that made both seasons fantastic. Season 2, 10 was the best of them all.

Painful to watch, this is not Picard as you know him

I give it three stars as a homage to TNG. They could have done some truly incredible things with Picard, instead we got a lot of convoluted nonsense. The characters were not developed enough, and they played on a lot of clichés. Plus, if DS9 could produce visual effects of different Star ships for the Dominions wars in the late 90s I don't see why they couldn't have done the same here. When Riker shows up with literally a screen full of identical star ships, all of them apparently top of the line.... Lazyness.