Where to watch
Buy
Subscription
Buy
Buy
You might also like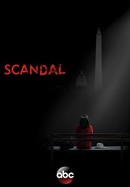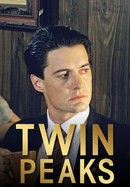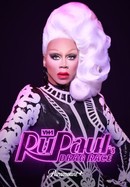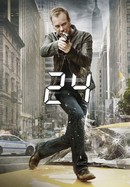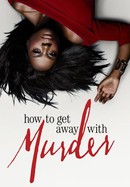 How to Get Away With Murder
Rate And Review
The Killing: Season 1 Photos
Audience Reviews for The Killing: Season 1
I'm a little late on The Killing and I am blown away. The tone, acting, plots twists. This is perfect, dark drama. So many red herrings. This is a dreary yet impeccable experience

I think about this show every now and then since watching it when it originally aired. I remember the ups and downs and constant this person did it (obviously not) of every episode. Didn't think they will find killer on episode 4…But it's a fun ride… That takes two seasons to tell you. And I remember my heart beating and thinking this is best show ever. I was caught up in moment of final reveal. It took way too long to get there but I still think it's one of best who done it reveals to this day. But the thing is you gotta commit to 24 episodes. Hard to recommend to someone hey just watch 24 episodes it's good.

This show was absolutely fantastic. The atmosphere felt really authentic, mysterious, and the acting was BRILLIANT; the actors who play the two main protagonists, Detective Linden and Detective Holder, are superb and have great chemistry. It truly was a joy to watch them evolving through each episode and season. I wish there were more seasons!!

A very character-driven cop drama, which is the series' strong point. Although, it's confusing at times because we're not really allowed to know their backstories, only snippets of them, especially with Linden. Also, who is Regi??? How is she connected to Linden?? This knowledge does not come magically to me. I understand the series is a slow-burn, but having unexplained characters is just plain irritating. (Her connection to Linden is not explained, even though she is taking care of Linden's son for most of the season) The biggest downside of this series is the police work. It's just unbelievably bad. Linden is supposed to be the by the book great detective, but her police work is dubious at best and is just as fast and loose with the rules as Holder. On the topic of Holder, she's supposed to be mentoring him. Instead, she just leaves him on his own and is then mad at him for not behaving as she expects him to.

With a very rainy Seattle as backdrop and the Danish 'Forbrydelsen' as the original to base its plot on, The Killing is some of the best American murder crime series around, much because the casting is very good, following with solid acting performances, where credible characters are given enough space to build around the human relations, but as viewers we are also given an interesting chastise of detective mystery and spirit to play along with. It's all very well balanced, without any futile melodrama, and the music score is a perfect addition.

It's weird…the first time I watched this series, I loved it. Now, many years later after watching again, the only thing remarkable about it (aside from the acting, which is incredible) is how inept the characters are. Seriously, the Bloodhound Gang would have solved that murder quicker than these investigators. And when they do finally solve it (or rather, it solves itself) they had nothing to do with it. And in the process, an innocent suspect got the life beat out of him, everyone's lives fall apart and on and on. So the case was solved despite the work of the investigators rather than because of the investigators. The series itself is mediocre, the acting is great, the story is interesting but that's about it.

It's a glossy, high budget copy of a Scandinavian classic. I preferred the original because a certain amount of investment was required if you didn't speak the danish language. Both series suffered the same problems, why over invest time in spanking out new series when all they achieved was diluting the characters ? The only franchise to do the same thing, successfully, was The Bridge. Having rewatched the Danish version, it's abundantly clear the original premise is taken from Se7en, i.e. " this can't be his first case", followed by the denouement in the forest.

Seasons one and two were like a great book I could not put down. A really good show comes together as a great show when the writing, directing, acting and casting are spot-on. This show meets these criteria. I'm excited to begin season 3.

This first season is absolutely delicious. It's a shame that none of the next ones could hit the same top mark.

Just discovered this series, at first it looked dark and unappealing. After several episodes, I was hooked. It was a roller coaster ride from beginning to end.
See Details