Where to watch
Buy
Subscription
Buy
Buy
You might also like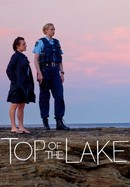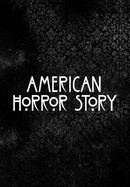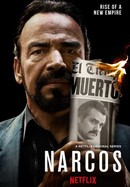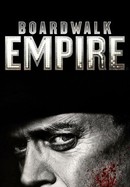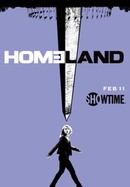 Rate And Review
The Americans: Season 1 Photos
News & Interviews for The Americans
Audience Reviews for The Americans: Season 1
One of my favorites. Must see

I would easily put this in the top 10 series of all time. It's that good. In the same class as Breaking Bad. Plot, acting, writing, everything. Being set in the 80s also gives it a wonderful throwback feel. Only complaint is some of the more gratuitous sex scenes are unnecessary and makes it very cringy to watch when my adult daughter is home.

Will there ever be a better show on television? Serious question. Waiting for it.

A great thriller series that ratchets up the tension well and winds the thumbscrews tight to good effect. Satisfying seasonal arcs and development of key plot threads throughout.

I have seen movies or TV shows where I hated most of the main characters, but I have never seen so many conniving, murderous liars that I was supposed to become interested in as in this show. And for 6 seasons? I bowed out in the middle of the 2nd season. The story line where Philip marries the unsuspecting Martha, who is supposed to be "ugly", was especially revolting. What was I supposed to be feeling? Congratulating Philip on the well-done deception of a less-than-popular woman? All I was hoping for was for Martha to get smart and blow his miserable balls off with a 45 magnum. Or was I supposed wax philosophical on poor Elizabeth's psychological tension between being a mother and a woman who whores herself before killing? This was an endless stream of vile images from a bunch of really sick minds.

One of the best TV shows ever. I always wondered how many "Yuri's & Svetlana's" were in the US back in my University days? I wish they did a better job of editing. The park scenes I saw the DC city flag was in Dutch Colors which then I realized that is NYC's flag and their park flag (green maple leaf) were flying in the background and the buildings were City College of NY and Columbia University. Also a song or two were not 1981 but 82 or 83.

Great insight into Russian intelligence operating in the 1980s.

Not a bad thriller remembering the old times of the Cold War.

Early on, I found myself questioning why I couldn't stop watching The Americans, or how I could possibly root for agents of an authoritarian regime who were, by necessity, professional killers. Certainly, I was kept riveted by the suspense of the spy games, the tension between the characters' clandestine missions and their wholesome, ordinary families, or the quietly stellar performances up and down the cast. But the brilliance of The Americans is that it was never comfortable in its own skin, never smug or one-sided in its morality. It neither obsessively humanized nor dehumanized its characters, and it did not shy away from the painful questions at its heart. The characters simply were who they were. In most cultures, values such as duty and loyalty are extolled as singular virtues and treason as an unforgivable offense. And yet treason to one nation may be duty to another; one person's terrorist is another person's freedom fighter, as they say. Certainly, morality is not relative, but we cannot deny that culture and circumstance provide context. War often presents an infinite decision tree of trolley problems for those on its front lines. If, as a spy, you believe you are choosing between the survival of millions of your countrymen and the life of, say, a foreign scientist you believe is working on a deadly weapon, it is easy to see how you would choose the former, particularly if you must make a split-second decision. But it is also difficult for a person of conscience—even one trained to kill—to have to make these choices again and again and again. It is near-impossible to do it while also trying to maintain a loving family and raise children to be functioning, decent human beings, as the show's characters discover. The truth at the heart of The Americans—that the cost of war goes beyond mere loss of life, but a societal death of innocence that spans generations—is not particularly new. But few TV shows explore the personal consequences of war in such a relatable way, with characters who must pit so many all-too-human impulses—loyalty to country, duty to humanity, the desire to protect one's family, the basic need for love and friendship—against one another. From the very beginning of the show, an astute viewer will recognize that there is no way to neatly resolve these tensions in a way that is good for anyone involved—and that, on some level, the main characters know this. And yet they try, and sometimes it leads them to do unforgivable things. Somehow, I found myself not hoping foremost that the characters would be punished, but that as humankind we would stop putting people in the position to make such choices, stop passing down the grievances and flawed ideologies that lead people to wage war on each other simply for being born in a different place. In other words, I wish that—as thrilling and captivating as it is—a story like The Americans wasn't necessary. That it was inspired by a true story (shifted back a few decades) of actual Russian agents, "illegals" who raised children in America, suggests that it is.

With all the elements of prestige tv; the lead duo reel us in with their chemistry and the show's smart, easy to follow plot.
See Details