The Offer
(2022)
What to know
Critics Consensus
Overstuffed with unnecessary subplots and cloying winks at showbiz history, this is an Offer you can refuse. Read critic reviews
Where to watch
Buy
Buy
Subscription
Buy
Rate And Review
The Offer: Season 1 videos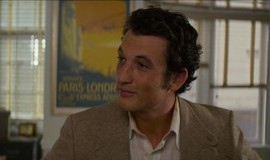 The Offer: Limited Series Featurette - Meet The Godfather Producer Al Ruddy
FEATURETTE 3:55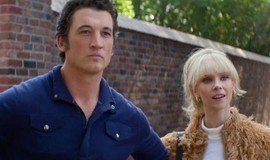 The Offer: Limited Series Trailer
TRAILER 1:59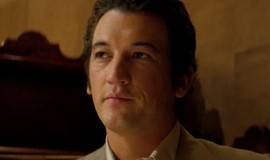 The Offer: Limited Series Teaser
TRAILER 1:10
The Offer: Season 1 Photos
News & Interviews for The Offer
Audience Reviews for The Offer: Season 1
Incredible story. Had to Google so much of it and just wild how accurate the storytelling is. Teller was fair but the supporting characters stole the show - Bob Evans, Coppola, Bluhdorn brought so much life to it. Only critiques are the sub-plots felt a bit light, quick, and forced. Plus, the last episode c'mon, we just spent 9 episodes (in what could have been 6) getting invested in The Godfather's success. Give us more of this moment. The press, the interviews, the rejoicing of it. Way too quickly moved onto Burt Reynolds.

Loved every second of every episode. Paramount plus has somehow become the place for the best tv series

Absolutely brilliant. The cast is superb. You can't keep your eyes from Bob Evans - love that guy! I'll rewatch every year, just because of how satisfying it is to watch how a masterpiece was made.

Based on the disparate scores between critics & audience, this is another great example of film & TV critics not understanding film or TV. This is probably best viewed by someone who loves the Godfather - and is just as fascinated by how difficult it was to get this ground-breaking film made. I loved "Leave the Gun, Take the Cannoli" - a book on which I have to assume this series was (at least partially) based. The acting is great - and - at least according to "Leave the Gun, Take the Cannoli" the story is true - as hard as that is to believe. The fights that FFC & Ruddy faced with the Studio every step of the way in script & cast. The battles with the Mafia. It's a fascinating book; a fascinating story; and a fascinating adaptation.

Outstanding TV show! One of my all-time favorites, with Halt and Catch Fire, Mr.InBetween. Although according to "professional critics", She-Hulk or Peter Pan and Wendy are better tv series. What is wrong with all of you, guys?

Exceptional, although partly fictitious, re-telling of the making of The Godfather. Fun, funny and filled with familiar characters, The Offer, offers great performances from all of the leads and supporting characters. The only blemish is that it takes a little too long to wrap up.

Phenomenal acting, each episode plays like a movie. An absolute must see. Best show I've seen in many years. Bravo to all involved.

The series is a bit too long. The tenth and final episode felt slow and completely unnecessary. That said, I found the first seven episodes more enjoyable than the movie.

I loved this show from the first few mins it grabbed me by the balls and never let go. One of best things I have watched this year, great pacing tuns of nostalgia and really likeable characters.

Totally bingeable. The critics are so full of it on this one. They need to wake up next to a horse head.
See Details