Mr. Denton on Doomsday
EPISODE: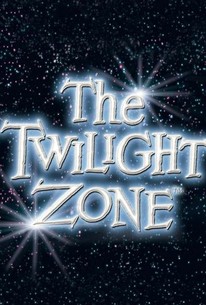 Episode Info
First telcast October 16, 1959, this episode stars Dan Duryea as Al Denton, a once-legendary gunslinger fallen on hard times. Now the town drunk and the object of ridicule, Denton dreams of the day that he will regain his skills with a sixgun. That day comes sooner than expected, thanks to a travelling peddler named Henry J. Fate (Malcolm Atterbury) -- but there's a bizarre price tag attached. Written by Rod Serling, this Twilight Zone episode features an impressive cast of future TV-series stars, including Martin Landau as town bully Hotaling, Doug McClure as punkish fast gun Pete Grant, and Jeanne Cooper as faded saloon girl Liz. Incidentally, this dramatic episode was originally intended as a comic story titled "You Too Can Be a Fast Gun," with a timid schoolteacher unexpectedly gaining renown as a gunfighter.
Discussion Forum
Discuss The Twilight Zone on our TV talk forum!