You might also like
The Jack and Triumph Show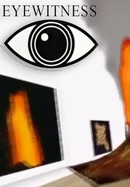 Sunday Night With Megyn Kelly
Rate And Review
Audience Reviews for Utopia: Season 1
A pathetic and disrespectful attempt at a remake. Becky, and Jessica, the original protagonists, are now vapid, empty, and boring, as is the rest of the cast. I was nearly in tears with disappointment at the end of the first episode. Incomparable to the original UK series.

Enjoy this show, would love to see this show to the end.

UTOPIA provides a fresh, unique new twist on reality TV... and ultimately lets down.

My new guilty pleasure...

Wow, talk about a bunch of crap... stupid Fox. People need to quite wasting money on crap like this and put some effort into something decent :(

a clever premise that is totally wasted on puerile behaviour.

This is an amazing series. Has awesome visuals as well as violence. Lots and lots of violence...

This is an extra ordinary series that wouldn't have a chance in hell of being made here. It appears that it is up to the British to create such a disturbing and challenging show. It is not for the faint of heart as the violence is sometimes over the top (I cringed more than once) but the cinematography is gorgeous. Season 2 starts off, to my mind, in even stranger territory. A truly interesting story line, great characters and actors who play them, this is a must for any serious science fiction/conspiracy theory fan who is looking for something that makes the X-files (which I loved by the way) look like a Saturday morning cartoon.