Wayward Pines: Season 1
(2015)
Where to watch
Buy from $1.99
Subscription
Buy from $2.99
Buy from $1.99
You might also like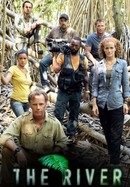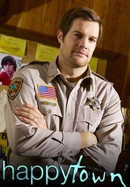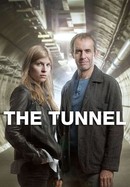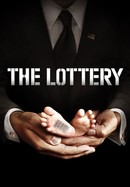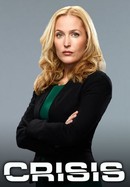 Rate And Review
Wayward Pines: Season 1 Photos
News & Interviews for Wayward Pines: Season 1
Audience Reviews for Wayward Pines: Season 1
One of the best tv shows ever made, season one is exceptional, don't watch season 2.

Love the twists in this show, not exactly believable but fun nonetheless

It;s been awhile since Wayward Pines had it's debut, but there might be renewed interest because the Duffer Brothers honed their skills on episodes under the tutelage of M. Night Shyamalan. So I had to apply my 5 star vote in the hopes of bringing up the average for one of my favorite series! If you like Stranger Things, I believe you'll like Wayward Pines. What they have in common is a stellar cast, intriguing storyline and a plot that is fast-paced and revealing from the beginning.

Intriguing mystery with a twist around every corner, wayward pines is a wonderful return for M. Night Shyamalan and is one of the best small-town mysteries of all time.

Something fresh and different. A good show with excellent pacing and that excitement to see what's around the next twist and turn.

Overall this was a pretty enjoyable season and has you second guessing everything but it is very confused at times. The tone of the show changes after the first couple of episodes and some of big names attached don't stick around long... Still it is a fun first season and represents a return to form for M. Night Shyamalan

Best show of 2015. I really hope there is a season 3. Maybe where they go out and see what is left of the rest of the world, maybe there is communities of humans or something.

I was so in love with this show - then the last 2 episodes went downhill.

The FOX network has a strange history with mystery/scifi shows. The X-Files practically gave the fledgling network life, yet they are also notorious for cutting shows down that still have solid audiences (Firefly; Fringe) or promoting shows ad naseum and then pulling the plug before they can even get going (Alcatraz; Almost Human). Combined with the fact that notoriously "hit big or miss big" director M. Night Shyamalan was at the helm, I honestly had no idea what to expect from "Wayward Pines". What I found was that if (as a viewer) you can throw caution to the wind and expect something crazy and mysterious, this is a show that will thrill you in nearly every episode. Because the show is such a giant mystery, I can't give too much away in terms of plot. The basic premise is that Secret Service agent Ethan Burke (Matt Dillon) gets involved in a car crash while on a mission to find fellow agent Kate Hewson (Carla Gugino). When he wakes up, he discovers himself in the small, "cozy" community of Wayward Pines...where not everything (or anything) is quite as it seems and there doesn't seem to be any immediate way to leave. A mysterious, tough-talking sheriff (Terrance Howard) and a friendly female confidant (Juliette Lewis) seem to be Ethan's only hope of figuring out exactly what is up with this weird town. Then, in another "accident", Ethan's wife Theresa (Shannyn Sossamon) and son Ben (Charlie Tahan) show up in Wayward Pines, and the stakes get raised even further. The main advice I can give anyone watching Wayward Pines is to stick with it for at least 3-4 episodes (if you are at all intrigued) before passing judgement. For the first two episodes, I didn't know what to think, but then I realized that this is pretty much the hallmark of the show. It pulls no punches and knows no bounds in terms of crazy plot twists and character developments. Characters can be killed off at a moment's notice, and by the end of the series the plot described above is almost completely moot, as so much is covered in just ten episodes. So, make sure to give it a fair shake. For those of you who especially love mysteries, Wayward Pines definitely is full-to-bursting in that department. Nearly every episode is packed with twists and turns and huge reveals. Though not nearly as ambitious as a show like The X-Files, Wayward Pines gives off a similar vibe in its fearlessness with plots and characters. Kudos must also be given to three other actors I haven't even mentioned yet: Toby Jones is his usual odd self in a pivotal role, Sarah Jeffrey is charming/innocent as a love interest for young Ben, and Hope Davis plays a school teacher who I really can't say any more about (!) Simply put, if you like mysteries and you like solid science fiction, I think you will take to Wayward Pines as much as I did. I really liked how FOX (right from the get-go) advertised this as a "event miniseries" and likely not a long-running affair. I suppose the ending is ambiguous enough to continue on at some point, but I think part of the reason the series succeeded in the first place is because the writers/producers were able to go "all out" for ten episodes and not have to worry about getting cancelled or jerked around by the network. I would be perfectly fine with these episodes standing alone as a great mystery story.