Zoey's Extraordinary Playlist
(2020)
Where to watch
Buy
Buy
Buy
You might also like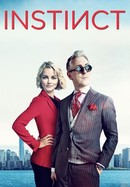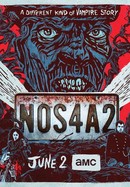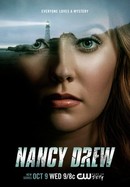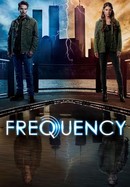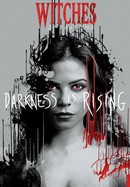 Rate And Review
Zoey's Extraordinary Playlist: Season 1 Photos
Audience Reviews for Zoey's Extraordinary Playlist: Season 1
Led by the always stunning and talented Jane Levy ("Evil Dead"),!!! Jane Levy really sings and dances in the dramedy . Most of the musical performances happen "to and around" the 30-year-old actress who plays Zoey Clark, but when she looks to be singing, she legitimately is , and she is splendid . So the bottom line is the show is totally ridiculous and absurd but it's very charming and Jane Levy's performance, is just tremendous with her facial expressions and effervescent allure .The first episode hooked me .

A interesting premise Of jane levy as Zoey in Zoey's extraordinary playlist a show that has a young programmer being after a cat scan during a earthquake can hear peoples inner thoughts in music and dance that's a interesting plot for you the show has some good ideas that keeps you hooked for the next episode I'm not going to say anymore but its a musical joyride for those fans of music or even musical fans will get a kick out of this thanks to jane levy's performance charming and witty cute. personality

Such a beautiful show. I love a musical, but this one has such amazing storylines attached, I laughed and cried throughout the whole season. An amazing cast and all around production.

One of the best shows on television.

It's Glee for adults. This is purely a group of people who can sing but can't act, combined with an unremarkable script that fills in the gaps between cover songs. The little story that's present is overly-sappy without much beyond the obviously predictable.

An amazing show and first season. Great characters, greats story and of course great music. I don't think I ever cried this much during a TV show. But this made me cry at least once every episode, which shows how much care everyone involved put into this show. You can't help but root for everyone in this story.

This show has everything you want! Music, dancing, emotion and humour! The actors and actresses do a great job all around.

It's a fresh way of exploring how one can learn to empathize with the other. Great cast chemistry and great songs too.

I can't quite give it 5 stars since some of the less favorable reviews do have their valid points, and there's no accounting for taste. But while the plotting is superficial, the emotions are real and it's great to watch something different that sneaks up on you. And I'm definitely NOT in the target demographic. I suspect women -- like my wife -- will enjoy it more (and cry more), and the male characters provide little more than scenery and vulnerable/sensitive feedback, the overall writing makes up for it toward a male audience as well. Jane Levy is exceptional, Skylar Astin reprises his puppy dog hurt from Pitch Perfect, it is nice to see Lauren Graham stealing scenes and actually acting like a real person would (most of the time) and the other veterans and newcomers giving it their all as if they really cared. I'd be more inclined to give 5 stars if the main characters who know Zoey didn't just accept without any objective proof that she has acquired empathy as a superpower. And the company where most of the main characters work is definitely NOT a start-up, as many reviews say. Maybe that's how tech offices would operate before the first bubble burst, but they have lots of money and a reputation already. If season 2 adds dimensions to the characters beyond Zoey, this show could be something special. And they have to get Zoey out of the love triangle (not a spoiler) ASAP because it's a narrative dead end. She needs a soulmate other than her dying Dad (not a spoiler), like someone with some other kind of acquired superpower.
See Details