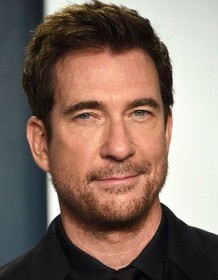 Dylan McDermott
Highest Rated: 100% Hamburger Hill (1987)
Lowest Rated: Not Available
Birthday: Oct 26, 1961
Birthplace: Waterbury, Connecticut, USA
Born Mark Anthony McDermott in Waterbury, CT on Oct. 26, 1961, McDermott's childhood was rocky from the start. McDermott's parents were young when they had their son. Nevertheless, the couple stayed married long enough to have a second child, a daughter, Robin McDermott. By early 1967, the young couple separated, leaving his mother to raise her two children, with the help of her mother, Avis. Things took a tragic turn in February 1967 when Diane McDermott was shot and killed at the age of 20. It was ruled a suicide, but her death still remained shrouded in mystery with no clear answers. McDermott was just five years old at the time and his sister, Robin, six months old. The responsibility of raising two children was too much for McDermott's 22-year-old father. Fortunately maternal grandmother, Avis Marino stepped in and raised her grandchildren. Losing his mother at such a young age made McDermott a lonely and isolated child. When he was 15, his father married playwright Eve Ensler, the writer behind the hit play "Vagina Monologues" (1996-2001) Though she was only nine years older than her new stepson, Ensler took young Mark under her wing, eventually adopting him when he was 19. McDermott took the name Dylan, as it held a special meaning to Ensler. Ensler saw potential in McDermott's talent, giving him his first acting role in her play "Believe It, See It." Although Ensler's marriage to his father did not survive, she and the young actor formed a lasting bond. With a newfound ambition, McDermott enrolled at New York City's Fordham University to study drama and to immerse himself in the theater world. In 1985, he appeared in Neil Simon's "Biloxi Blues." During one of his stage performances, an agent spotted the actor and sent McDermott packing for Hollywood. He was off to a solid start, making his feature film debut in the Vietnam drama "Hamburger Hill" (1987) as Sergeant Frantz, following that up with "The Blue Iguana" (1988) and "Twister" (1989). Fortunately, his next film was a major hit. In the Southern tearjerker "Steel Magnolias" (1989), he portrayed Julia Roberts' supportive husband alongside an all-star cast that included Sally Field, Daryl Hannah and Shirley MacLaine . McDermott was also in "Hardware" (1990), and "Jersey Girl" (1992) before starring as a secret service agent opposite Clint Eastwood in the critically praised hit "In the Line of Fire" (1993). Continuing to rack up impressive credits - as well as being constantly mistaken for fellow up-and-coming actor, Dermot Mulroney - McDermott co-starred as the dashing love interest to Elizabeth Perkins in a misguided remake of the classic film "Miracle on 34th Street" (1994). McDermott's association with Clint Eastwood benefited him yet again when while attending a dinner to honor the screen legend, he met Jeffrey Kramer, president of David E. Kelly productions, who asked McDermott to audition for a new series called "The Practice" ( ABC, 1997- 2004). A perfect fit for the role of Bobby Donnell, McDermott helped turn "The Practice" into a ratings hit and paved the way for McDermott's 1998 Golden Globe win for Best Actor in a Drama. That same year, People magazine named him as one of its "50 Most Beautiful People." The following year, he spent his "Practice" hiatus filming the bland romantic comedy "Three to Tango" (1999) also starring Matthew Perry and Neve Campbell. By 2003, "The Practice" was suffering from dwindling ratings and was canceled in 2004. With his steady gig over, McDermott went back to the unpredictable world of feature films. In 2003, he was cast in the feature "Wonderland" (2003), based on the real-life 1981 drug murders on Wonderland Avenue in Los Angeles. In 2005, he starred as the romantic hero opposite Aishwarya Rai in the mystical drama "The Mistress of Spices" (2005). Next, he tried his hand at the horror genre, starring in "The Messengers" (2007) as a city slicker who moves his family away from the dangers of urban living to a haunted house in the country. In 2007, McDermott returned to television starring on the dramedy "Big Shots" (ABC , 2007-08), but it was canceled after less than a dozen episodes. While he looked for his next long-term project, he rolled the dice on another series with "Dark Blue" ( TNT , 2009-2010), a gritty police drama in which he played the head of a crack undercover team in the LAPD. Despite the backing of producer Jerry Bruckheimer and a solid supporting cast, critics and audiences found the action far from arresting, resulting in yet another cancellation for McDermott after the second season. Throwing every horror movie trope imaginable at the screen from its premiere episode, "American Horror Story'' ( FX , 2011- ) starred McDermott and Connie Britton. The series drew rave reviews for its cast and impressive ratings throughout its first season. Despite finally landing a hit series, McDermott would not return for season two, as "American Horror Story" had been conceived as an anthology series, telling entirely new tales each season. McDermott's return to television came with a thriller called "Hostages" ( CBS 2013-14), in which he played a terrorist leader tormenting a Washington D.C. doctor played by Toni Collette. A co-starring role in the thriller "Olympus Has Fallen" (2013) was followed by the race against time action thriller "Freezer" (2014). McDermott returned to television opposite Maggie Q in the procedural drama " Stalker " ( CBS 2014-15). Since then, McDermott has earned a regular role as Richard Wheatley in "Law & Order: Organized Crime" (NBC, 2020- ).
Photos
'TIL THERE WAS YOU, Dylan McDermott, Sarah Jessica Parker, Jeanne Tripplehorn, 1997. ©Paramount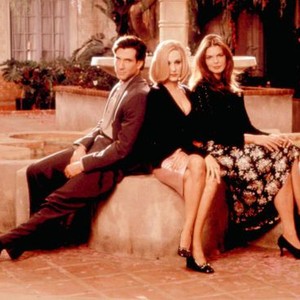 'TIL THERE WAS YOU, Sarah Jessica Parker, Dylan McDermott, 1997, (c)Paramount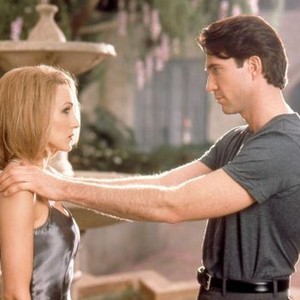 Under the Dome, Mariana Klaveno (L), Dylan McDermott (R), 'Under the Dome - Behind the Scenes: Season Premiere (streaming only)', Season 2, Ep. #14, ©KSITE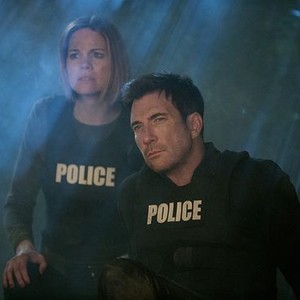 Stalker, Dylan McDermott, 10/01/2014, ©CBS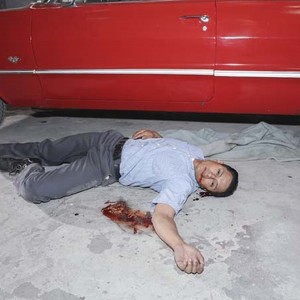 Hostages, Lola Cook (L), Dylan McDermott (R), 'The Cost of Living', Season 1, Ep. #12, 12/09/2013, ©CBS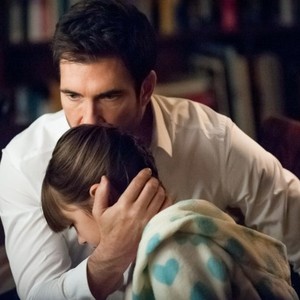 Hostages, Dylan McDermott (L), Rhys Coiro (R), 'Hail Mary', Season 1, Ep. #7, 11/04/2013, ©CBS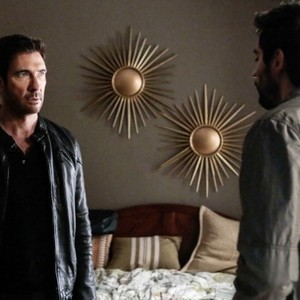 Hostages, Dylan McDermott, 'The Cost of Living', Season 1, Ep. #12, 12/09/2013, ©CBS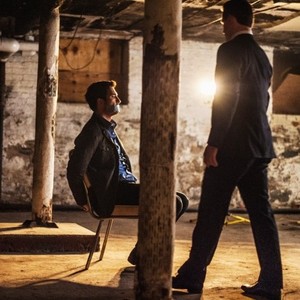 Hostages, Dylan McDermott, 'The Cost of Living', Season 1, Ep. #12, 12/09/2013, ©CBS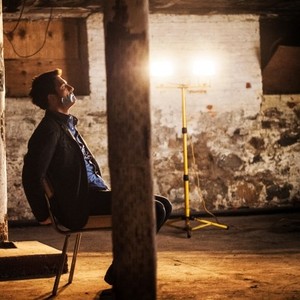 Hostages, Dylan McDermott, 'The Good Reason', Season 1, Ep. #8, 11/11/2013, ©CBS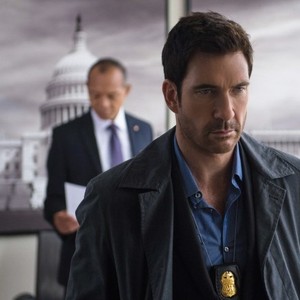 THREE TO TANGO, Dylan McDermott, 1999. ©Warner Bros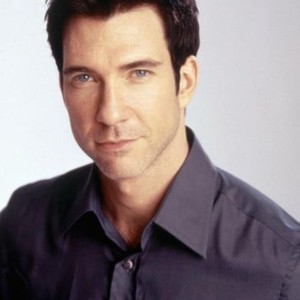 THREE TO TANGO, Matthew Perry, Neve Campbell, Dylan McDermott, 1999. ©Warner Bros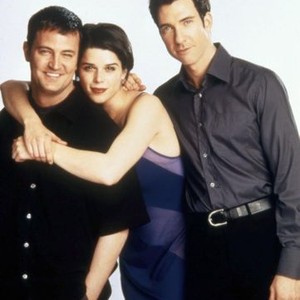 'TIL THERE WAS YOU, Dylan McDermott, Jeanne Tripplehorn, 1997, (c)Paramount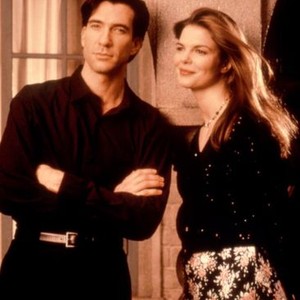 Hostages, Dylan McDermott, 'Power of Persuasion', Season 1, Ep. #3, 10/07/2013, ©CBS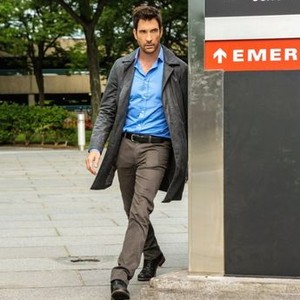 Supergirl, Dylan McDermott, ©KSITE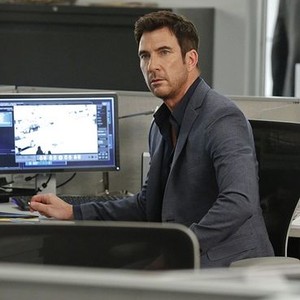 Hostages, Dylan McDermott, 'Burden of Truth', Season 1, Ep. #10, 11/25/2013, ©CBS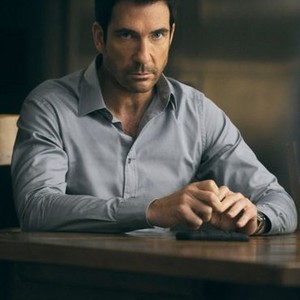 HARDWARE, Dylan McDermott, 1990.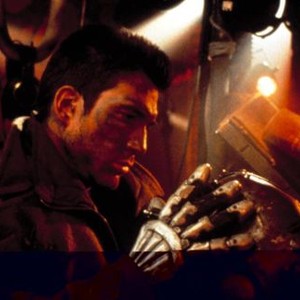 HOME FOR THE HOLIDAYS, Dylan McDermott, Holly Hunter, 1995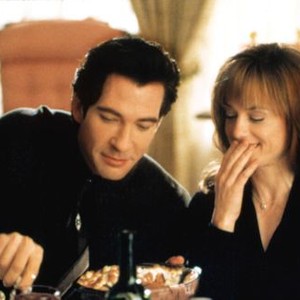 WONDERLAND, Josh Lucas, Dylan McDermott, 2003, (c) Lions Gate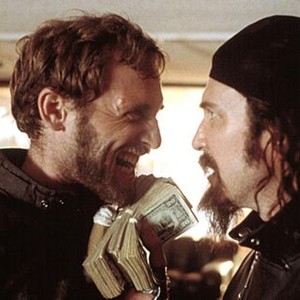 DESTINY TURNS ON THE RADIO, James LeGros, Dylan McDermott, 1995, (c)Savoy Pictures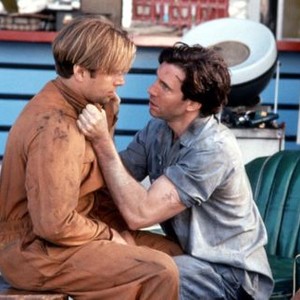 HARDWARE, from left: Stacey Travis, Dylan McDermott, 1990, ©Millimeter Films