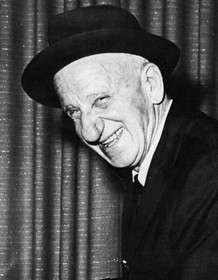 Jimmy Durante
Highest Rated: 100% Two Girls and a Sailor (1944)
Lowest Rated: 71% It's a Mad, Mad, Mad, Mad World (1963)
Birthday: Feb 10, 1893
Birthplace: New York, New York, USA
A performer of stage, screen and radio, Jimmy Durante possessed a unique gravelly voice, a raucous manner and a persona which later in life radiated a love of the old showbiz traditions of vaudeville and slapstick. He began his career playing honky-tonk piano in New York saloons, working his way into a vaudeville act with partners Lou Clayton and Eddie Jackson. The three opened the Club Durant in 1919, a speakeasy which rocketed them to fame. The trio spent the 1920s entertaining from their club as well as on the vaudeville circuit, including a long run at the Palace Theater. They also appeared in Ziegfeld's "Show Girl" (1929) and Cole Porter's "The New Yorkers" (1930). Durante--with his brash, lovable mien and cries of "hotcha-cha!"--branched out alone in such Broadway shows as "Strike Me Pink" (1933), Billy Rose's "Jumbo" (1935) with a score by Richard Rodgers and Lorenz Hart and book by Charles MacArthur and Ben Hecht, and another Cole Porter musical, "Red, Hot and Blue." He also made numerous radio appearances in the 1930s and 1940s. Durante's film career started with "Roadhouse Nights" (1930). He was successfully teamed with Marion Davies in "Blondie of the Follies" (1932). Durante appeared in a total of 21 films in the 1930s, of which the most notable were "The Phantom President" (1932), with George M. Cohan, the all-star "Hollywood Party" (1934), in which he served as host, and "Palooka" (1934), which introduced his theme song, "Inka-Dinka-Doo." He made another 15 films, mostly as an avuncular character actor and sidekick. Among his best were the Frank Sinatra musical "It Happened in Brooklyn" (1947), the Esther Williams splasher "On an Island with You" (1948), "Billy Rose's Jumbo" (1962) and his swan song, literally "kicking the bucket" in the all-star "It's a Mad, Mad, Mad, Mad World" (1963). He guested on numerous TV shows through the early 1950s, finally earning his own popular series from 1954-57 (first on NBC, then CBS). He continued popping up on variety specials through the early 1970s, and narrated the frequently re-run Christmas special "Frosty the Snowman" (CBS, 1969). A kind and much-loved man on-stage and off, Durante's rasped exclamations "Everybody wants ta get into th' act!," "Stop da music!" and "Surrounded by assassins!" have entered the American consciousness.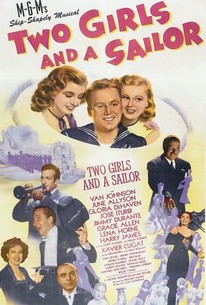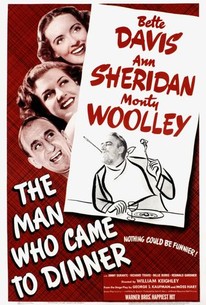 The Man Who Came to Dinner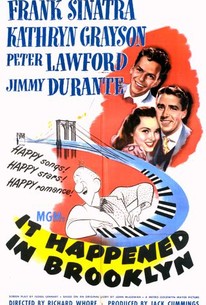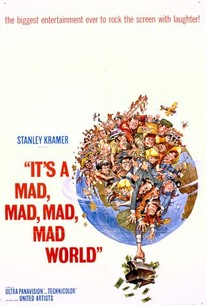 It's a Mad, Mad, Mad, Mad World
Photos
TWO SISTERS FROM BOSTON, Kathryn Grayson, Jimmy Durante, 1946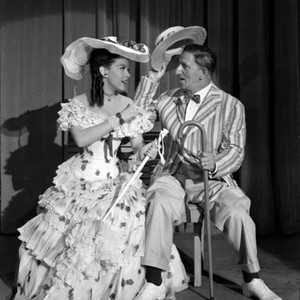 PALOOKA, Jimmy Durante, 1934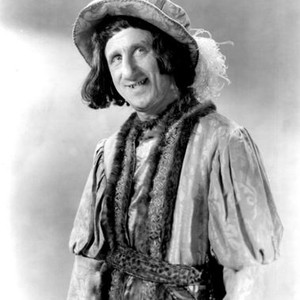 PEPE, Jimmy Durante, 1960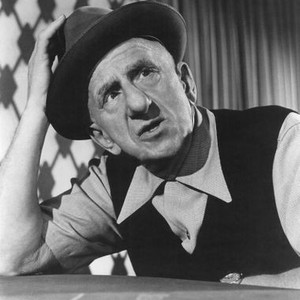 MELODY RANCH, Ann Miller, Jimmy Durante, 1940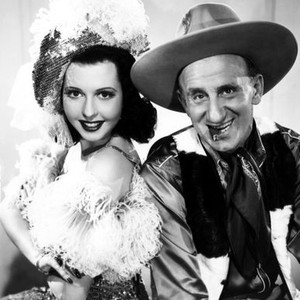 ON AN ISLAND WITH YOU, from left: Jimmy Durante, Esther Williams, 1948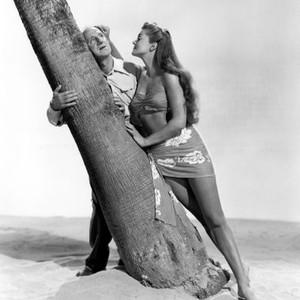 BILLY ROSE'S JUMBO, Jimmy Durante, 1962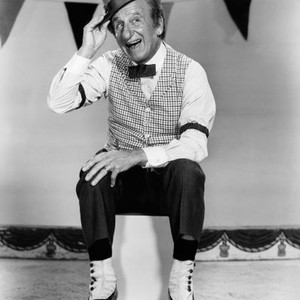 HOLLYWOOD PARTY, Jimmy Durante, 1934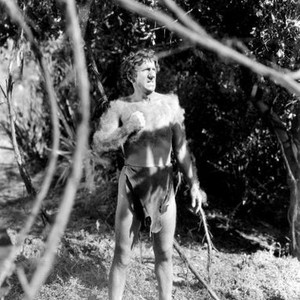 ON AN ISLAND WITH YOU, standing from left: Jimmy Durante, Xavier Cugat, seated from left: Peter Lawford, Esther Williams, Cyd Charisse, Ricardo Montalban, 1948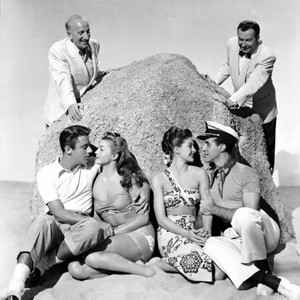 ON AN ISLAND WITH YOU, Jimmy Durante, 1948
ON AN ISLAND WITH YOU, Esther Williams, Jimmy Durante, 1948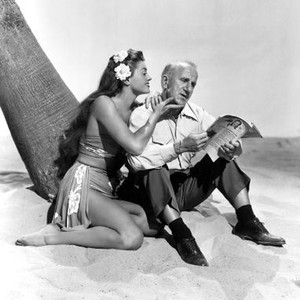 SPEAK EASILY, Jimmy Durante, 1932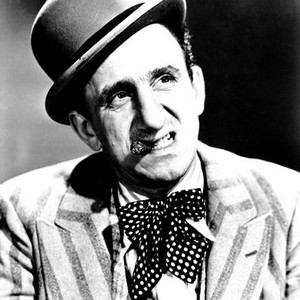 THIS TIME FOR KEEPS, Esther Williams, Jimmy Durante, 1947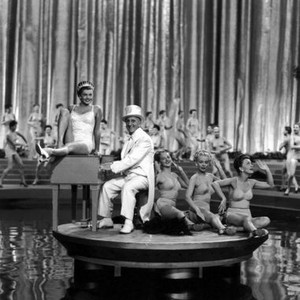 THIS TIME FOR KEEPS, Jimmy Durante, Xavier Cugat, 1947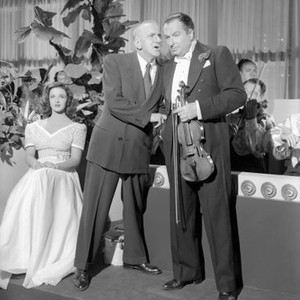 SALLY, IRENE AND MARY, Jimmy Durante, 1938, TM & Copyright (c) 20th Century Fox Film Corp. All rights reserved.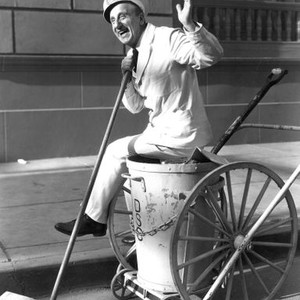 BILLY ROSE'S JUMBO, Jimmy Durante, 1962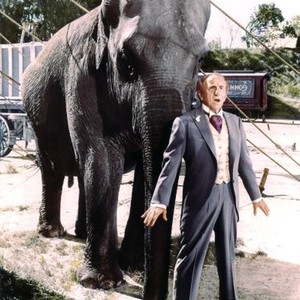 WHAT! NO BEER?, from left, Buster Keaton, Jimmy Durante, 1933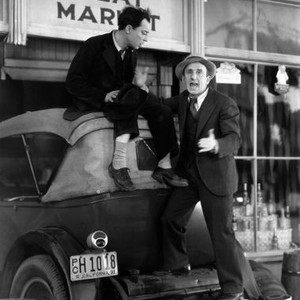 THE MAN WHO CAME TO DINNER, Jimmy Durante on the set, Director William Keighley sitting next to him, 1942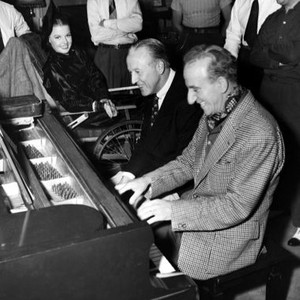 SPEAK EASILY, Buster Keaton, Jimmy Durante, 1932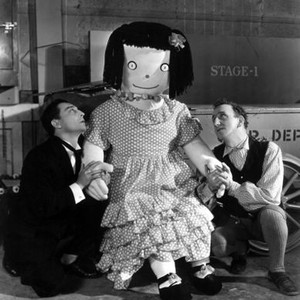 TWO SISTERS FROM BOSTON, June Allyson, Jimmy Durante, 1946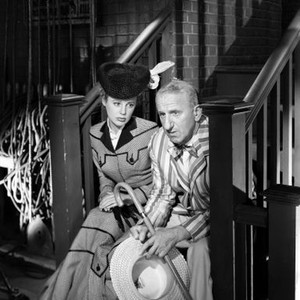 TWO SISTERS FROM BOSTON, June Allyson, Kathryn Grayson, Jimmy Durante, 1946