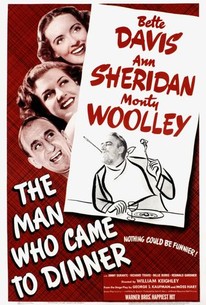 The Man Who Came to Dinner
1941, Comedy, 1h 52m
7 Reviews
1,000+ Ratings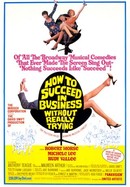 How to Succeed in Business Without Really Trying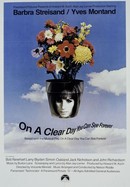 On a Clear Day You Can See Forever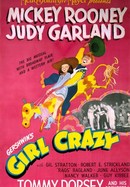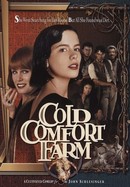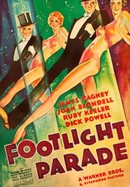 Rate And Review
The Man Who Came to Dinner Photos
Movie Info
While on a speaking tour in Ohio, opinionated and arrogant radio personality Sheridan Whiteside (Monty Woolley) injures himself slipping on ice and becomes an unexpected houseguest for a prominent area family, the Stanleys. Whiteside proceeds to make brash proclamations and offer his unsolicited advice to the family members. When a romance begins between Whiteside's assistant, Maggie Cutler (Bette Davis), and a local reporter, Bert Jefferson (Richard Travis), he interferes with that as well.
Audience Reviews for The Man Who Came to Dinner
Regular folks run headlong into crazy eccentric celebrity when a radio star (Wooley,raucously unbridled) convalesces in small town Ohio. Ann Sheridan plays the bad girl, Bette Davis, and Bette Davis plays Ann Sheridan, the good girl, and then they fight ... talk about love!

A very funny movie, but I didn't get to see the end, I want to watch it again sometime.

When celebrity personality and generally unpleasant Sheridan Whiteside stops by to have dinner with a family of wealthy socialites and falls and hurts himself on their front steps, he winds up having to stay for far longer than just an evenings dinner and makes a great nuisance of himself. Mr. Whiteside's assistant (Bette Davis) winds up falling in love with the local newspaper reporter and the diabolical Whiteside tries to concoct a way to keep her in his employ. Based on the 1939 play by Kaufman and Hart, The Man Who Comes to Dinner is a biting look at the world of celebrity elitism, and is fairly relevant today. Monty Woolley plays Whiteside as a boss from hell, straight from The Devil Wears Prada, which I'm sure drew heavily from this film. Bette Davis and Ann Sheridan play against type, or that is they're playing each others roles, take your pick (Davis plays the sweet girl, Sheridan plays the tough broad). The appearance of Jimmy Durante is a bit of a surpise, contrasting the quick verbal exchanges earlier in the film for his schtick-loaded goofiness. Durante also takes the film in a hokey direction, plot-wise (Jimmy Durante is a very odd looking man that modern viewers might find off-putting). However, these are minor quibbles for a film that has nothing major going for it to begin with. It's not a terribly hilarious film, but it is amusing.

Director William Keighley brought another Kaufman and Hart stage play to the screen in early 1942. This time it was adapted by the Epstein brothers. I have read the play and this screenplay remains fairly faithful to the original. Sheridan Whiteside (Woolley) is based on Alexander Woollcott and three of Sherry's friends who come to visit are based on real people too. Diva Lorraine Sheldon (again Sheridan) is based on Gertrude Lawrence, British Beverly Carlton (Gardiner) is based on Noel Coward, and crazy comedian Banjo (Durante) is based on Harpo Marx. They are not pure imitations, but very funny creations by the three actors. For a bit more modern reference, Sheridan Whiteside is kind of how I imagine an older Orson Welles was, or kind of like the character Frasier. Sherry despises Midwestern suburban-ism. It has been arranged that he stop in a small Ohio town on a public relations tour. Mr. and Mrs. Stanley (Mitchell and Burke) have won the opportunity to have this celebrity dine with them. Even though the town is not very small and the Stanleys are not backward, it is torture for Sheridan Whiteside to be confined to their house after he injures his hip slipping on ice on their front porch. Sherry is full of insults, schemes and name dropping, and he is hilarious. The dialog is so sharp. Maggie Cutler (Davis) is Sherry's secretary and the only person who can trade insults with him as an equal. Maggie is given a bit more focus, while the Stanley's butler and cook are reduced a bit in the story. It is great to see Bette Davis in a light comedic role. I can't say I'm a big fan of hers based on the limited dramatic roles I've seen her play, but it is nice to see she can be romantic and playful and funny. Maggie falls for local newspaper man Bert Jefferson (Travis) who also finds a way into Sherry's good graces by showing he can come back with some true wit, that is until Sherry jealously decides Jefferson shouldn't steal Maggie away. How will Sherry's scheme unravel? How much of the local craziness can Sherry stand (um, excuse me, sit through in his wheelchair)? How much of Sherry's impositions can the Stanleys tolerate? This is a great screwball comedy with a large ensemble cast.
See Details