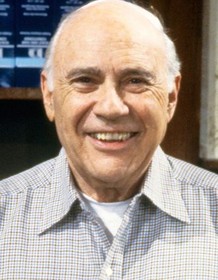 John Randolph
Highest Rated: 100% Pretty Poison (1968)
Lowest Rated: 25% Sibling Rivalry (1990)
Birthday: Jun 1, 1915
Birthplace: New York, New York, USA
Actor John Randolph has played many businessmen, judges (as in "Frances" 1982), officials (the Mayor in "Earthquake" 1974), police chiefs (as in "Serpico" 1973) and authority figures (memorably as Jack Nicholson's father in "Prizzi's Honor" 1985). Prolific on the stage, Randolph started out in one of the Federal Theatre Project's famous "Living Newspapers" which were prevalent during the Depression. He appeared on early TV in the late 1940s and made his feature debut in "The Naked City" (1948), but his career hit a snag in 1951 when he was blacklisted amid the rampant McCarthyist paranoia of the day. It would take almost 15 years for Randolph's career to recover fully. Although over the course of his career Randolph appeared in the original stage productions of "The Sound of Music," "Paint Your Wagon," "The Visit," "Come Back, Little Sheba" and "Command Decision," it took John Frankenheimer's casting of him in the intriguing science-fiction film "Seconds" (1966) to rejuvenate his career. Cast as a middle-aged man who undergoes a special surgical process and emerges looking decades younger (the role was then played by Rock Hudson), Randolph gave a very moving performance and found his own professional second wind. Supporting roles in features thereafter typically cast him as alternately kindly, tense or crusty types, including Beau Bridges' father in "Gaily, Gaily" (1969), Samuel Adams in the Revolutionary War drama short "Independence" (1976) and another mayor in "Iron Maze" (1991). He also supplied the voice of John Mitchell for the acclaimed "All the President's Men" (1976). Stage work continued to offer the veteran actor good opportunities, and Randolph won both a Tony and a Drama Desk Award for his work on Broadway in Neil Simon's "Broadway Bound" (1987). A talented actor whose name eludes many but whose face is usually recognized as that of an old pro, Randolph was ideal for TV, and he kept busy on many TV-movies and in the short-lived series "Lucas Tanner" (1975), "Angie" (1978-80), "Annie McGuire" (1988-89) and "Grand" (1990). Although he only played the role in a few episodes, Randolph certainly received wide visibility as the title heroine's father on the popular sitcom "Roseanne" in 1989. Randolph's subsequent feature credits have included "The Wizard of Loneliness" (1988) and "Sibling Rivalry" (1990).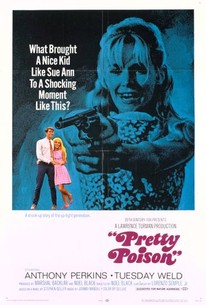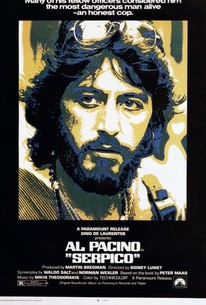 Serpico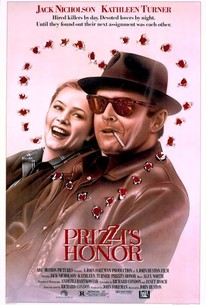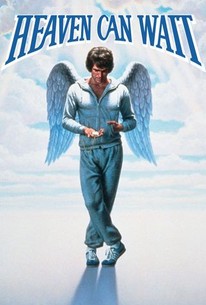 Heaven Can Wait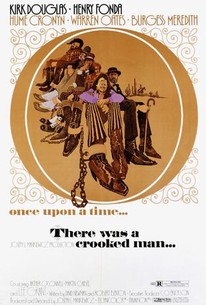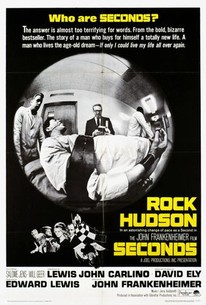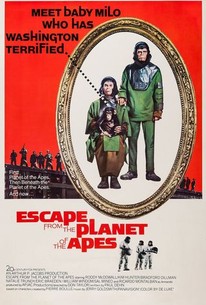 Escape From the Planet of the Apes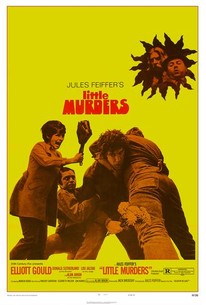 Photos
PRETTY POISON, Anthony Perkins, John Randolph, 1968, TM and Copyright (c) 20th Century-Fox Film Corp. All Rights Reserved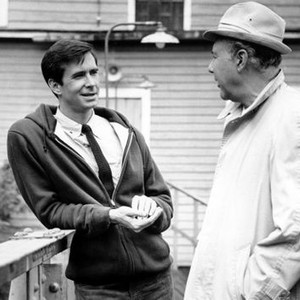 THERE WAS A CROOKED MAN, Hume Cronyn, John Randolph, 1970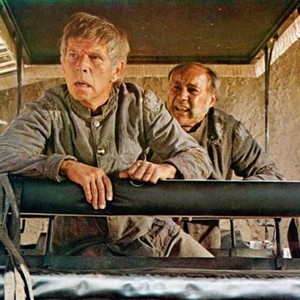 NUMBER ONE, John Randolph, 1969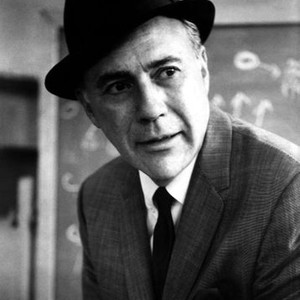 PRIZZI'S HONOR, Jack Nicholson, John Randolph, 1985, TM & Copyright (c) 20th Century Fox Film Corp.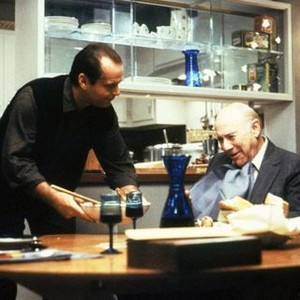 NATIONAL LAMPOON'S CHRISTMAS VACATION, John Randolph, Diane Ladd, Chevy Chase, Beverly D'Angelo, E.G. Marshall, Doris Roberts, 1989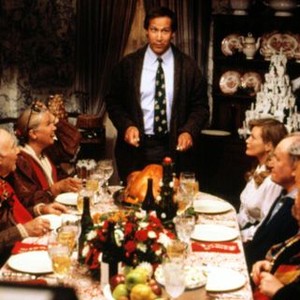 YOU'VE GOT MAIL, Tom Hanks, Dabney Coleman, John Randolph, 1998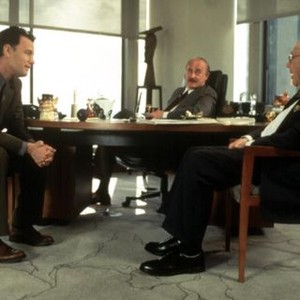 YOU'VE GOT MAIL, Tom Hanks, Dabney Coleman, John Randolph, 1998, (c)Warner Bros.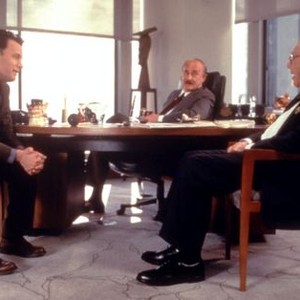 KING KONG, John Randolph, Jeff Bridges, Jessica Lange, Rene Auberjonois, 1976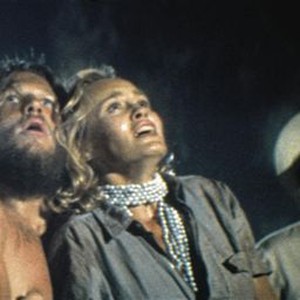 Filmography
Movies
TV
Credit

No Score Yet

No Score Yet

Touched by an Angel
Unknown (Guest Star)

1996

No Score Yet

84%

ER
Mr. Franks (Guest Star)

1994

No Score Yet

99%

Married ... With Children
Col. Van Pelt (Guest Star)

1991

80%

No Score Yet

Grand
Harris Weldon (Character)

1990

76%

75%

Roseanne
Al Harris (Guest Star)

1989

No Score Yet

No Score Yet

Annie McGuire
Red McGuire (Character)

1988

No Score Yet

No Score Yet

Matlock
Unknown (Guest Star)

1988

No Score Yet

No Score Yet

The Equalizer
Jack Rattigan (Guest Star)

1987

No Score Yet

No Score Yet

Who's the Boss?
Unknown (Guest Star)

1986

No Score Yet

No Score Yet

Trapper John, M.D.
Unknown (Guest Star)

1980

1986

No Score Yet

No Score Yet

The Facts of Life
Ward Beaumont (Guest Star)

1984

No Score Yet

86%

Family Ties
Unknown (Guest Star)

1982

No Score Yet

No Score Yet

Nero Wolfe
Unknown (Guest Star)

1981

No Score Yet

No Score Yet

Angie
Randall Benson (Character)

1979-1980

No Score Yet

86%

M*A*S*H
Gen. Budd Haggerty (Guest Star)

1979

No Score Yet

No Score Yet

The Bob Newhart Show
Junior Harrison (Guest Star)

1973-1974

1976

No Score Yet

No Score Yet

Kojak
Unknown (Guest Star)

1974

No Score Yet

79%

Columbo
Colonel Mayehoff (Guest Star)

1974

No Score Yet

No Score Yet

Police Story
George Morris (Character)

1974

No Score Yet

No Score Yet

Mannix
Clint Houston (Guest Star)

1967

1969

1973

No Score Yet

No Score Yet

Bonanza
Unknown (Guest Star)

1968

1971-1972

No Score Yet

89%

All in the Family
Unknown (Guest Star)

1972

No Score Yet

No Score Yet

The Rookies
Unknown (Guest Star)

1972

No Score Yet

100%

Night Gallery
Unknown (Character)

1971

No Score Yet

No Score Yet

The Interns
Unknown (Guest Star)

1970

No Score Yet

No Score Yet

East Side/West Side
Unknown (Guest Star)

1963