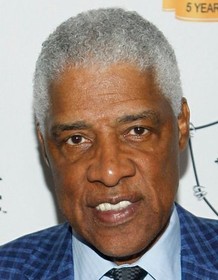 Julius Erving
Highest Rated: Not Available
Lowest Rated: Not Available
Birthday: Feb 22, 1950
Birthplace: Roosevelt, New York, USA
Julius Erving ascended to rarified air in the 1970s as a high-flying superstar of the upstart American Basketball League, then the NBA, as he defined the small forward position and went on to become an archetype of style and class for the sport. Nicknamed "Dr. J," Erving filled up score sheets as a lithe, 6'6" forward for the University of Massachusetts before leaving school in 1971 to join the ABA's Virginia Squires. His dynamic aerial drives to the bucket began garnering real attention in 1973 when he was traded to the ABA's major market jewel, the New York Nets. Becoming a rare breakthrough star in a sport with marginal mainstream appeal at the time, he led the Nets to two titles and garnered three scoring titles and MVP Awards. With the 1976 ABA/NBA, he moved to the Philadelphia 76ers, whom he made a perennial NBA power, but the team came up short in epic battles with rivals the Los Angeles Lakers and the Boston Celtics. Erving finally helped bring the NBA title to Philly in the 1982-83 season, but, with the aging team's fortunes declining, the Doctor retired in 1987, having scored over 30,026 points in his pro career, a feat achieved by only four other players. One of those rare talents who periodically alters how a sport is played, Erving leapt well outside the fundamentals to bring spontaneous, balletic artistry to the game and presage later talents such as Michael Jordan, Kobe Bryant and LeBron James.
Photos
FISH THAT SAVED PITTSBURGH, THE, Julius Erving, 1979.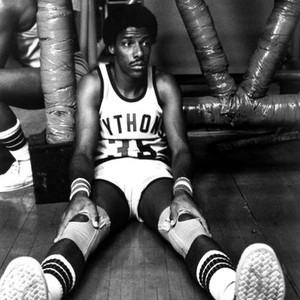 FISH THAT SAVED PITTSBURGH, THE, James Bond III, Julius Irving, Stockard Channing, 1979.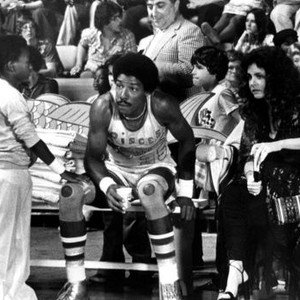 The Office, Julius Erving (L), John Krasinski (R), 'Lice', Season 9, Ep. #10, 01/10/2013, ©NBC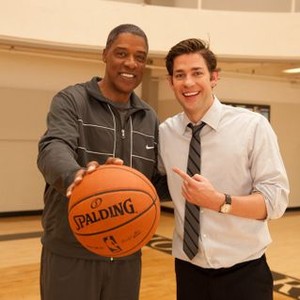 The Office, John Krasinski (L), Julius Erving (R), 'Lice', Season 9, Ep. #10, 01/10/2013, ©NBC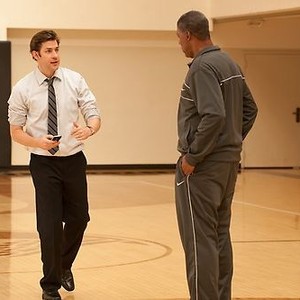 The Office, Julius Erving (L), John Krasinski (R), 'Lice', Season 9, Ep. #10, 01/10/2013, ©NBC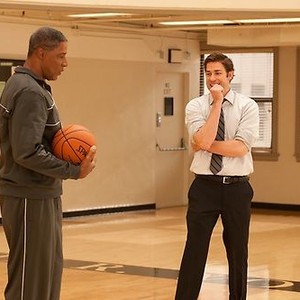 The Office, John Krasinski (L), Julius Erving (R), 'Lice', Season 9, Ep. #10, 01/10/2013, ©NBC