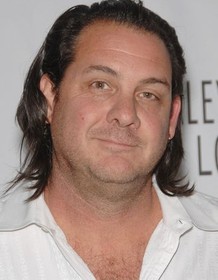 Victor Nelli Jr.
Highest Rated: Not Available
Lowest Rated: Not Available
Birthday: Not Available
Birthplace: Los Angeles, California, USA
Victor Nelli, Jr. has directed, produced, and served as cinematographer for countless television shows over the course of his lengthy career. After starting out as a cinematographer on such MTV series as "The Real World" and "The Jenny McCarthy Show," Nelli worked his way up to sitcoms and reality television shows in the '00s, earning his first directorial credit on an episode of "Method & Red," for which he also handled cinematography. This led to helming episodes of "The Office," "The Bernie Mac Show" (for which he won the BET Comedy Award for Outstanding Directing for a Comedy Series), and "Scrubs," among others. In addition, Nelli has a lengthy history with the drama "Ugly Betty," having not only directed 16 episodes of the show, but during that tenure working his way up from supervising producer, to co-executive producer, to executive producer. He has also served as executive producer of the sitcom "Outsourced," of which he has helmed several episodes.
Skip to Quotes