Independent Lens
(2006)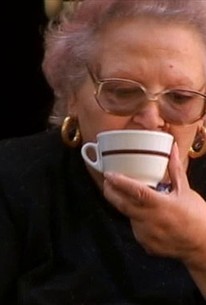 Movie Info
Multinational coffee companies now rule our shopping malls and supermarkets and dominate the industry worth over $80 billion, making coffee the most valuable trading commodity in the world after oil. But while we continue to pay for our lattes and cappuccinos, the price paid to coffee farmers remains so low that many have been forced to abandon their coffee fields. Nowhere is this paradox more evident than in Ethiopia, the birthplace of coffee. Tadesse Meskela is one man on a mission to save his 74,000 struggling coffee farmers from bankruptcy. As his farmers strive to harvest some of the highest quality coffee beans on the international market, Tadesse travels the world in an attempt to find buyers willing to pay a fair price. Against the backdrop of Tadesse's journey to London and Seattle, the enormous power of the multinational players that dominate the world's coffee trade becomes apparent. New York commodity traders, the international coffee exchanges, and the double dealings of trade ministers at the World Trade Organization reveal the many challenges Tadesse faces in his quest for a long term solution for his farmers.
News & Interviews for Independent Lens
Critic Reviews for Independent Lens
Audience Reviews for Independent Lens
"Black Gold" is an earnest documentary about an attempt to raise the prices paid to coffee farmers in Ethopia who are paid cents on the dollars. What the documentary does especially well is demolish the notion that paying farmers more will result in higher prices here in the West. Tadesse Meskela who manages a cooperative union has a simple idea to just eliminate the middleman and bring the product directly to markets in the West. Of course, that's not as easy as it sounds since the coffee market is controlled mostly by four multinationals, Kraft, Nestle, Proctor & Gamble and Sara Lee, with prices being set in New York and London while the World Trade Organization works behind closed doors to the benefit of western countries. Tadesse Meskela's hard work is absolutely necessary to make the coffee farmers self-sufficient due to the dangerously low standard of living in rural Ethiopia, as there is not enough money currently for even basic services including education. But in trying to educate the viewer about its cause, the documentary dumps all of the relevant information early on, instead of forming a narrative following the coffee from harvest to brewing to drinking. Information could have been better provided throughout with a judicious use of talking heads. In fact, the approach "Black Gold" takes is haphazard at times with some strange tangents like the World Barista Championships as the documentary misses a valuable opportunity to educate when it talks to the baristas in Seattle. And sometimes a little confrontation is good for the soul
Interesting argument for raising the price of coffee paid to farmers, by looking at a co-operative in Ethiopia. The sections talking to baristas and other people in service, though a good addition to the film, felt a bit disjointed. It would have been interesting to see production in other countries than Ethiopia for comparison, but nevertheless it makes its point without crying or shouting.
meril lupin
Super Reviewer
Independent Lens Quotes
There are no approved quotes yet for this movie.
Discussion Forum
Discuss Independent Lens on our Movie forum!