Daddy Longlegs
(2010)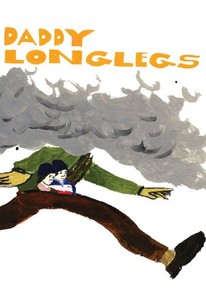 Movie Info
A barely competent father takes his children on a series of offbeat adventures in this comedy drama from the writing and directing team of Josh Safdie and Ben Safdie. Lenny (Ronald Bronstein) works as a projectionist at a revival theater in New York City and has been living on his own since his wife divorced him. Lenny often acts like an overgrown child, which makes things complicated when he has to look after his two young sons, Sage and Frey (Sage Ranaldo and Frey Ranaldo). Lenny finds himself spending two weeks with his kids, and he wavers back and forth between being a caring father and dragging them into situations where they don't belong; when Lenny is called in to work unexpectedly, the boys are given the run of the theater with chaotic results, and a sudden road trip to upstate New York proves little better than disastrous. Also screened as Go Get Some Rosemary, Daddy Longlegs also features Lee Ranaldo of the acclaimed indie rock band Sonic Youth in a supporting role -- he's also the father of Sage and Frey Ranaldo, who play Lenny's sons.
People Who Like this movie also like
News & Interviews for Daddy Longlegs
Critic Reviews for Daddy Longlegs
Audience Reviews for Daddy Longlegs
½
In "Daddy Longlegs," Lenny(Ronald Bronstein), a film projectionist in New York City, is given custody of his two sons(Sage & Frey Ranaldo) for two weeks. So, he takes them to play racquetball and his unstable girlfriend Leni(Eleonore Hendricks) brings them a lizard. In return, he cheats on her with Roberta(Dakota Goldhor) who he met in a bar and then follows her and her boyfriend(Aren Topdijian) upstate, bringing the boys along for a little waterskiing. Overall, "Daddy Longlegs" is as aimless as its anti-hero, never being able to make up its mind about whether he is reckless or just irresponsible, nor what kind of movie it really wants to be without really the kind of energy to even be cringe inducing. What is true about him is what I am fond of saying in general in that some people should never have kids, especially Lenny who has trouble taking care of himself, much less two of them. As harsh as it may sound, one imagines him making the boys' future mother(Leah Singer) laugh before she wisely came to her senses.
*INDEPENDENT SPIRIT AWARD NOMINEE - BEST ACTOR and JOHN CASSAVETES AWARD* This is a deeply unsettling film about a manic, terrible father who thinks it's more important to be your child's friend instead of a parent. Constantly in motion, always late, never thinking clearly, making awful choices, Ronald Bronstein gives a fantastic performance in a part that would be unforgivable is less-able hands. Think Modern Family's Phil (Ty Burrell) if he were divorced from Claire, moved to a New York studio apartment, and had custody of the kids for only 2 weeks a year. Even for that short period of time, he still can't get it together. One sequence in particular, when he devises a terrible solution to leaving the kids home alone, goes so wrong, I was filled with a horrible feeling of dread. This is a Dad with the worst decision-making process EVER! Worse than DeNiro in THIS BOY'S LIFE. Worse than Darth Vader! Worse than the Godfather! Shot verite-style, the movie hurtles you along with Bronstein's ADD character as he juggles a girlfriend, a movie projectionist job, a justifiably enraged ex-wife, a trick, and weary neighbors, all while trying to take care of his two boys. Although he has a light spirit, which proves sweet and funny at times, he just seems like a guy who should NEVER be allowed unsupervised around his kids. Obviously that's the point here, so I don't mean to get all pedantic about it. Some people are just this desperate and crazy, and this movie tells us this in all it's crazy, loopy, fly-on-the-wall glory.
Glenn Gaylord
Super Reviewer
½
"Daddy Longlegs" (aka "Go Get Some Rosemary") is a hand-made, ultra-New York film reminiscent of Azazel Jacobs's "Momma's Man" (2008). Both films are extremely authentic, capturing astonishingly well the feeling of living in Manhattan. But both films suffer from an aimless and flaccid quality. There's just not enough drama or insight to keep "Daddy Longlegs" interesting. Watching ordinary people struggle with ordinary things is simply not exciting after about 30 minutes. Ronald Bronstein does give an unforgettable performance as the Dad who is overflowing with love but can't quite become a grown-up. From what I've read, Joshua and Ben Safdie made the film as a tribute to their real-life father, who had custody of them for just two weeks a year. I could see why the Safdie boys would find those two weeks with their crazy Dad so memorable. The film starts beautifully, with actual footage of them dancing in the living room with Dad during one of these visits. But you immediately get the sense of how Dad was a bit unhinged. Why did he have to be nearly naked while dancing with his young sons? The dancing is adorable. And the boys are obviously enraptured by their Dad. But why do it in only a pair of thin boxers? As we later learn, Dad also had boyfriends and girlfriends sleeping over during their two-week stays. Why couldn't he put his dalliances on hold just for the two weeks when the boys were visiting? I'm sure Josh and Ben Safdie have been asking themselves such questions for years. There is a harrowing scene involving sleeping pills, the details of which I won't give away. But for the most part we watch Dad struggle to do things like get a babysitter so he can do a late-shift at work or go out on a date. As remarkable as Bronstein is as an actor, the tedium does start to wear thin.
William Dunmyer
Super Reviewer
Daddy Longlegs Quotes
There are no approved quotes yet for this movie.