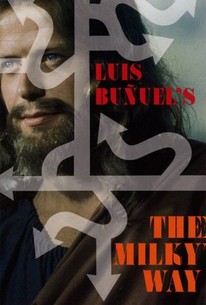 The Milky Way
1969, Comedy/Drama, 1h 42m
18 Reviews
1,000+ Ratings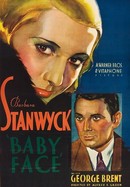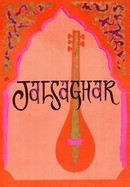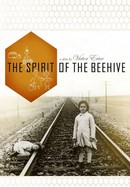 The Spirit of the Beehive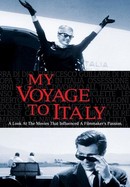 Rate And Review
Movie Info
Jean (Laurent Terzieff) and Pierre (Paul Frankeur) are drifters who travel from Paris to Spain on the Way of St. James pilgrimage route. On the journey, the two men encounter many strangers who debate aspects of Catholic faith as well as heresies that have been rejected by the religion. Their trek defies time as they meet historical figures such as Jesus and the Marquis de Sade. At the end of their trip, Jean and Pierre are left with more questions than answers.
Audience Reviews for The Milky Way
While I was exploring this shit storm against the contradictions of religions and dogmatic beliefs, the first thing that came to my mind was Monty Python, especially The Meaning of Life (1983), even more than Life of Brian (1979). When I finally visit the discussion boards and recommendations section of IMDB and Flixster, everybody coincides. It is funny how I had the same perception some did before. Buñuel, through a satirical, episodic structure of randomness, dreamlike hallucinations of the absurd and the earthly impossible, with wonderful cinematography by the great Christian Matras, embarks us on an unprecedented journey of the atrocities committed by the Catholic Church and the pervasive, narrow-minded, fundamentalist mentality of religion and the worldwide misinterpretation of the Scriptures. Buñuel was a hypocritical, show-off bastard for several reasons. The most important one was he made the mistake of assuring he had a reason to claim implicitly that what he was stating was true. He knew he hadn't, but he used the art of celluloid anyway maybe to entice worldwide audiences. His questionings are perfectly justified and I agree with all of them; in fact, religion today does not have the answers to the questions he made here, but the Bible does, because the Bible is God's word. God is not a religion. Jesus is not a religion either. Catholicism, Christianity and all of its worldwide, ideological, philosophical and ecclesiastical derivatives are religions, and religions are based on deeds, not on faith. Even in the case in which they are based on faith, such "faith" has not the proper Biblical justification and the results are the inaccurate attitudes we see today. God does not approve the religion of today and the religion that has developed throughout history. Buñuel hilariously states at the end that every single representation about the <i><b>Catholic religion and its resulting heresies</i></b> was scrupulously accurate. Having read the works of Augustine of Hippo and of Thomas Aquinas a thousand years later, and also having read the Bible in its entirety a number of times and studied it for more than 13 years now, that doesn't hold true at a 100%, beginning with the fact that the Bible never states Christ's physical appearance. So, what is inaccurate, of course, is the portrayal. Then comes Buñuel's tragic outcome about his personal life: <i>"Writings and quotations have been borrowed either from the Scriptures or from ancient and modern theological works and ecclesiastical history"</i>. That's the typical, yet inexcusable move from any declared pseudo-atheist (we deeply know he was never an atheist and there are tons of arguments to confirm this). You cannot just go quoting the Bible and philosophy like if they were compliments. The Bible is explained with the Bible itself, and the Bible states that. What, did you miss that quotation, my dear Luis? It's like citing a quantum physics book along the interpretation of the book of a 10-year old. Hahahaha!!!! Poor Buñuel; the answer was in the Bible itself the whole time, and not in its personal childhood Catholic upbringing. Of course, it is easy to be confused, but "manipulation" does not exist. Ergo, just like Life of Brian (1979) lost one full star for being unnecessarily insulting (and actually less funny than everybody claims it to be), La Voie Lactée loses half a star for falling prey of its own trap: it is a contradictory film about contradictions. 92/100

(1969 Director: Luis Buffuel) I rented this one from Netflix in search of some interesting French films, Clearly I had not understood the subject mtter of this film. It is at times somewhat surrealistic vision of the path of pilgriumage to the ancient St. James journey in C.* del Apostele in Spain's shrine. This is an age-old pilgrimage. The 2 lead characters are street people, down on their luck men, one younger and one older, who for the most part walk along the road their path of pilgrimage and encounter along the way some moving and many times unexplainable events.... Without much use at all of special effects there are in this 1969 film very mystical spiritual "conversation" throughout with many metaphors and occurrences beyond explanation. This pilgrimage is one that has been traveled from France (Paris in the case of the 2 homeless men as lead characters in this film). The Virgin Mary appears at one time; however, often the apparitions are rathr dark, though usually well-intentioned toward this deparate duo. I am a student of French & as such mesmerized by the vastly unique and ultra conservative views of the French. Perhaps that is one reason why the French language itself does not change, morph unlike practically EVERYTHING about our American English language. The movie at the end credits the many Catholic cathedrals and dogma which are debated throughout this "journey."

Two down and out men travel from France to Spain for a pilgrimage, along the way meeting various absurd characters who illustrate historical Christian heresies. A remarkable Surrealist assault on religious dogmatism and hypocrisy, often using the Church's own texts against them, but it's so academic that it sometimes feels like it's all from the head, with no heart involved at all.

A wierd as hell movie made solely for the discussion of christianity. It's very interesting but you really should fancy a theological brainstorm before watching this, as it holds little merit if you don't take a standpoint...
See Details