What to know
critics consensus
Sleek and shiny on the surface, The Fast and the Furious recalls those cheesy teenage exploitation flicks of the 1950s. Read critic reviews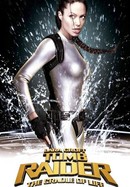 Lara Croft Tomb Raider: The Cradle of Life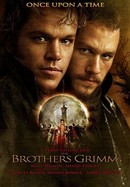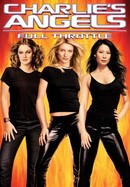 Charlie's Angels: Full Throttle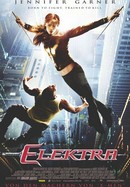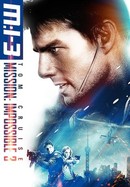 Where to watch
Rent/buy
Subscription
Rent/buy
Rent/buy
Rate And Review
The Fast and the Furious Videos
The Fast and the Furious Photos
Movie Info
Dominic Toretto (Vin Diesel) enjoys the adrenaline of street car racing and his fans treat him like a rock star. After a blazing encounter with the ruthless Johnny Tran, Dom decides to take Brian (Paul Walker), a newcomer to street racing, under his wing. Dom's sister Mia sees something she likes in Brian, too. Trouble is, neither of them realize he's an undercover cop, and Dominic and his rival Johnny Tran are both the prime suspects in a case involving dirty money and big-rig hijacking.
News & Interviews for The Fast and the Furious
Audience Reviews for The Fast and the Furious
16 years and 7 films ago the Fast & Furious franchise wasn't the worldwide phenomena that it is now. It was once a cheesy Point Break rip-off that took itself way too seriously. But you know what, it was a darn good guilty pleasure movie. That's for sure. A lot has changed over the years in the series, but the one constant has always been that the films are about family. For all its faults, no one can deny how well this film does the family angle. It's not the best acting, writing, or directing, but you care enough about the characters to where you believe the motivations behind characters' actions regarding family. But let's talk about how ridiculous, stupid, and fun this movie is. They drive their cars (successfully) underneath semi-trucks several times throughout the film. So much so that when I was younger I believed it was possible. That word, "possible", will be used sparingly through the course of this film and the entire series. Where Furious 7 pushes the boundaries of reality by driving cars via one building to the next, The Fast and the Furious provides the unbelievable through street car races with seemingly a few hundred people. In the middle of the night, that is. Oh and those hundreds of people each have their own car and parking spot, that is. But that won't be the last time the film could have you roll your eyes. In fact, it's way easier to watch this film now that I've seen every installment to date. This film is extremely dated, but it's an interesting watch, especially considering where the series has gone to now. There's an underground motorcycle gang who steals DVD players and stashes them in a Thai-food restaurant. The climax of the film begins at an event called Race Wars. Creative huh? At one point, Letty (Michelle Rodriguez) tells someone to back off or she will scar her face with tire tracks. I guess my point is, if you don't accept the film for what it is, I don't think you'll have any fun with it. The real joy of this film comes by its goofiest and most outlandish moments, but also with its impressive stunts and action. In camera stunts may be this franchise's finest assets, and the last highway heist in this film is a thing of beauty. Yes, the film gets bogged down by a really dated and contrived script, but there's so much undeniable fun to be had here. A guilty pleasure movie at its best +Stunts/action +All about family +Ridiculously goofy/fun -Horrible script, and passable acting -Takes itself a little too serious at times 7.5/10

The film that started the entire franchise. Too bad the entire story was a ripoff of "Point Break" but with cars instead of extreme sports. What they did with the story though was decent and the car racing scenes were well directed. Paul Walker's transparent performance is nothing to write home about but Vin Diesel does a pretty good job.

Between now and when it was first released on VHS over a decade ago, I tried no less than eight times to actually watch this film in its entirety. I just finished the task, and I guess I wasn't prepared for it to be quite the bare-faced ripoff of Point Break that it was. Some halfway decent acting could probably have bumped this up to a 2 star deal, but as it stands I can't stretch that far.

A mindlessly entertaining film, The Fast and the Furious features fun action, sexy cars and women as well as having some cool characters. Don't go into this film expecting it to engage your brain though or any Fast and Furious film for that matter. Thank you Rob Cohen for starting this franchise!
See Details