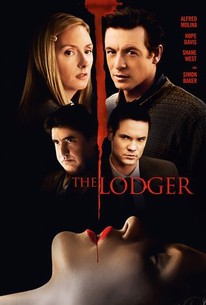 The Lodger
2009, Crime/Drama, 1h 36m
24 Reviews
5,000+ Ratings
What to know
Critics Consensus
An accomplished cast can't save a derivative suspense flick that manages to confuse and bore rather than thrill. Read critic reviews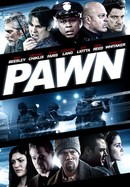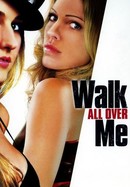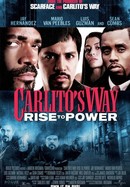 Carlito's Way: Rise to Power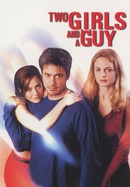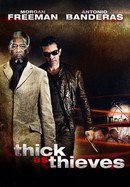 Where to watch
Rent/buy
Rent/buy
Rent/buy
Rate And Review
Movie Info
A husband and wife rent out a room in their West Hollywood home to a man who may be responsible for murdering a string of prostitutes.
Audience Reviews for The Lodger
a crappy title doesent help a by the numbers film, he copies jack the ripper, in modern day l.a. they did it in a better average film, jacks back, this is dull poor executed and not interesting

A clever well-made and suspenseful updated remake of Alfred Hitchcock's 1927 silent film classic of the same name. It concerns a mentally troubled Landlady, played by Hope Davis in a beautifully realized performance who lives a quiet dull life with her husband and young son, one rainy day a handsome and mysterious stranger, played superbly by Simon Baker shows up at her door, wanting to rent her guesthouse, his arrival coincides with a series of brutal murders of young prostitutes off West Hollywood. Alfred Molina plays a obsessive police detective with a strong conviction and believability, it is a terrific portrayal he is determine to catch this copycat killer who murders his victims in the same fashion as the legendary serial killer Jack the Ripper, Shane West is excellent as Molina's rookie partner, there also are superlative supporting performances by Rachael Leigh Cook, Philip Baker Hall, Mel Harris, Rebecca Pidgeon and John Hammil. Solid direction by David Ondaatje, who's screenplay does a great job of keeping you guessing right to the very end, that has a surprisingly good double twist of an ending that is a real killer. The film has a haunting visual quality thanks to the exceptional cinematography by David A. Armstrong, and a moody score by John Fizzell that is perfect. A worth-while and marvelously entertaining chiller. Highly Recommended.

I am SOOOO sick of horrible endings. I'm sick of movies trying to be smart and have a good twist of an ending. Its only rarely when a movie can actually pull that off well, and this one was not one of them. It had me scowling in frustration. I also was so bored and disappointed with Hope Davis' acting. It was awful as far as I'm concerned. And Alfred Molina was irritating as well, and even Shane West was bad. Honestly this whole movie just made me scowl. I spent half the time predicting how it would go and how it would end. I wasnt completely right but the way it did end just didnt make sense. It was the equivilent of someone telling you that the sky is blue but then showing you a picture of a purple sky. I.e. I still dont know who the fuck the real killer was. Screw this movie and all the other stupid movies like it. What did this movie teach me? There have officially been way too many movies like this. I mean seriously do you see the poster? You cannot tell me that the woman at the bottom doesnt remind you of the Black Dalia poster. Really, Hollywood has no creativity anymore.

This is a fairly surprisingly good film with great twists and turns that ive seen in a very long time! its really worth a watch!!
See Details