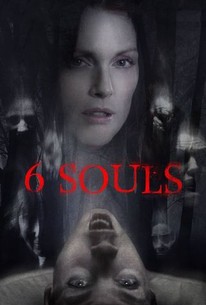 6 Souls
2010, Horror/Mystery & thriller, 1h 53m
27 Reviews
10,000+ Ratings
What to know
critics consensus
The most mind-bending aspect of 6 Souls is Julianne Moore's participation, the overqualified star wasted on a goofy horror premise that generates more guffaws than scares. Read critic reviews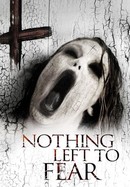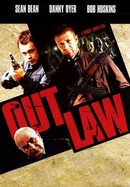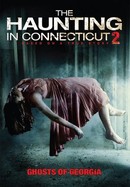 The Haunting in Connecticut 2: Ghosts of Georgia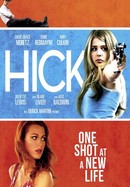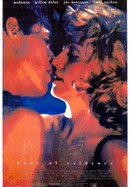 Rate And Review
Movie Info
Dr. Cara Harding (Julianne Moore) is a dedicated psychiatrist skeptical about the nature of certain afflictions, especially Multiple Personality Disorder. Her skepticism starts to give way when her father, Dr. Harding (Jeffrey DeMunn), introduces her to a patient named Adam (Jonathan Rhys-Meyers) who consistently assumes the personalities of murder victims. Cara's work with Adam puts her and her daughter Sammy (Brooklynn Proulx) at risk of becoming victims themselves.
News & Interviews for 6 Souls
Audience Reviews for 6 Souls
In "6 Souls," after having done nothing to prevent an execution in Missouri, Cara Harding(Julianne Moore), a psychologist, arrives back in Pittsburgh, with thoughts only of seeing her daughter Sammy(Brooklynn Proulx) again. But Cara's father(Jeffrey DeMunn), himself a psychologist, has an intriguing new patient(Jonathan Rhys Meyers), a paraplegic who was found asleep in the street. That's not so unusual. What happens after Cara's father places a phone call is... "6 Souls" has certain things going for it, like a spooky atmosphere and of course Julianne Moore. But even as good as she is, she cannot do anything to elevate the material here past the level of malarkey which defies most kinds of logic. Yes, anybody who has spent anytime working in a psych ward has probably seen some really wild things but nothing like Cara and her father first encounter which would certainly give any rational person pause. And certainly there are times to see a doctor which these otherwise smart characters should recognize. That's before religion enters the picture which only serves the muddle the waters.

I've been trying to make October my horror month where I, try at least, to make a lot of the movies I watch horror/suspense/thrillers. Out of the 7 horror-esque movies I've seen, only one has been good and that was American Mary. Why is it that this genre inspires the worst in some filmmakers? Horror movies will ALWAYS have an audience. They may be more of a niche audience, but they'll have an audience nonetheless. An audience that will sit through heaps of shit to find the occasional diamond in the rough. A movie that reinvigorates our love of this much maligned genre. I don't think any other genre has quite the devoted following of fans as horror does. I mention this because I believe some filmmakers take advantage of that devotion. What genre has worse quality control than horror movies? For every great horror film you have, you have 20 that are just as bad. That's because there are lazy filmmakers that want to make a quick buck, so they make as cheap a movie as possible hoping that they'll find someone to watch their crappy little movie. I'm sure there are filmmakers that are genuinely excited to make the best horror movie they possibly can, despite the budgetary limitations. Those are few and far between. The horror game is littered by people looking to make a quick buck. Which brings us to this movie. I apologize for the rant but this movie was the last straw. This movie didn't do anything in particular to set me off, well there is one INCREDIBLY stupid moment in the film, but it's just been building for sometime. Still, I think this film is just completely fucking awful. I'm not even sure if the potential from the start, I suppose the concept could've been considered compelling by some, but I was never convinced. Not to mention the movie goes from a "psychological" thriller to supernatural horror to religious mumbo jumbo about atheists, apparently, inviting themselves to be murdered by divine means because they choose to, oh I don't know, think for themselves rather than to subscribe to a religious dogma that was force-fed to them when they were kids. It's obvious the film has identity issues, I think there's something to explore here with the issues that people face that end up making them, subconsciously, create a different identity to their own. That's a good concept, but the movie doesn't really care too much about getting to the heart of these very real psychological issues. And it's clear the movie doesn't make much sense either. I don't think anybody can justify, or reasonably explain, what was going on. Just a completely preposterous plot. This movie might also have one of the stupidest scenes I've ever seen. So, Cara's brother is a tech wiz. There's this surveillance footage Cara sends him that shows Adam sleeping in the hospital and a shadowy figure appears in front of his bed. Cara's brother, whose name I forget, pauses the video when the shadowy figure is on scream and, somehow, he deduces that this shadow actually looks like a sound wave. He highlights this shadow that looks like a sound wave and somehow he turns that picture into an audio file that reveals the most important part of the plot. Seriously...this fucking happened. Like in Eagle Eye when the machine somehow got to hear a conversation just from the vibrations of the coffee in the room. It seriously might've been one of the dumbest things I've ever seen in a movie. It requires quite the fucking leap. How do you assume that just because something looks like a sound wave, that it must actually be one? In what universe does 2 + 2 = 57? There's an example of the abject stupidity that this film contains, but that one, by far, is the worst offender. How do you even get Julianne Moore and Jonathan Rhys-Meyers to even appear in this movie? They're really the only good part about this awful movie, but it's clear that their talents are severely wasted here. Outside of the leads, this film has little to no redeeming qualities whatsoever. It does look nicer than most low-budget flicks, but that's hardly much to improve the rating. This is just an all-around awful flick.

Shelter has dealt with an unfair start into cinemas, it was ready for release way back in 2010 and now it's finally being released On Demand and in limited theaters under its new title 6 Souls. The movie starts with the introduction of Cara Harding, a female forensic psychiatrist played by Julianne Moore, who just finished wrapping up her current case, when her father Dr. Harding approaches her with a new case. Cara is hesitant at first but soon agrees to take the job and soon discovers that not only does her new patient has multiple personalities but all of them are murder victims, we are then taken on a tailspin with her to figure out why this is happening. The movie has its moments of grotesque eeriness that gets under your skin but just not a lot of scares or action. The story just gets lost in its own complexity of twists with not much payoffs. For a movie that is almost 2 hours long it just didn't accomplish that much or had any moments that stood out to me. The film does have a lot of spooky imagery with creepy locations, but just didn't take full advantage of them. The film starts off well as a psychological thriller and character study, and then when the horror elements seep in, the film's effectiveness fades away and becomes illogical. The intense and focused performances are where this film shines. Julianne Moore can do any role justice and in this problematic film she proves it with her raw emotions and mesmerizing red head beauty. Julianne plays Cara Harding, a forensic psychiatrist who picks up the most challenging cases of her career when she meets her new patient who has a multiple personality disorder. Jonathan Rhys Meyers gives a captivating performance as David/Adam/Wesley and is probably the very best I've seen from him so far. Jonathan's performance could have been an over the top mess if approached the wrong way, but he made it organic and gripping to watch. The supporting actors were not half bad either and also made it watch able. Directors, Måns Mårlind and Björn Stein prove that maybe two heads aren't that better than one to tackle a flawed story. They do create a certain atmosphere that evokes fear and some stomach turning images but didn't really know how to end the story effectively or answer all of our questions. Writer, Michael Cooney seems to have made the same mistakes here that he did with his other screenplay Identity, which also had a great start but ruined it for me with it's lousy last half that was also illogical, his stories are just uneven to me, but I do like his effort for trying to bring something different to this mostly unoriginal genre. Overall, I can see why they waited so long to release the film, but it deserves a much better treatment than the crap like Texas Chainsaw 3D, which made its way to movie theaters way to easily than this. The film lacks scares, thrills and the story leads to no payoff, but the performances are solid, the atmosphere, imagery are spooky and the concept is a nice change of pace. The movie as a whole could have been so much better and executed with a more terrifying impact, but it's a whole lot more decent than what it got treated as, so it's granted at least one viewing if you want something different from the norm. Just don't expect too much from this one.

Shelter started more like a psychological thriller and ends up as a supernatural Voodoo movie, showing ideas and themes of other horror and psychological movies. For example, the beginning was similar as Silence of the Lambs, looking for clues, then it turned to Primal Fear, focusing on a character who was trying to help a man with multiple personality. The final part turned into The Ring, where they try to discover the mysteries of a supernatural force in order to save a child. The direction from the Swedish duo Mans Marlind and Bjorn Stein appeared amateur, there were many plot holes and the pace was damn slow,which damaged the whole theory behind the story. All the suspense went out and the movie crashed into the world of evil and God and witch doctors and let's just say pure crap.
See Details