What to know
critics consensus
7 Days in Entebbe has a worthy story to tell, but loses sight of its most compelling elements in a dull dramatization of riveting real-life events. Read critic reviews
You might also like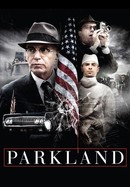 Rate And Review
Movie Info
In July 1976, four terrorists hijack an Air France flight from Tel-Aviv to Paris and force the flight crew to land in Entebbe, Uganda. There, the Jewish passengers are held hostage, with their safety contingent on the release of dozens of terrorists jailed in Israel, Germany and Sweden. After considerable debate, the Israeli government employs the Israeli Defense Forces to execute a daring rescue.
Critic Reviews for 7 Days in Entebbe
Audience Reviews for 7 Days in Entebbe
Feeling a bit of a relic from a different time, 7 Days in Entebbe tells a true-life story in documentary fashion. I warn you, the description of this plot is essentially the 1970's Game of Thrones of geopolitics. In 1976 a group of Palestinian and left-wing militants hijacked an Air France plane that had close to a hundred Israeli citizens on board. They hoped to force Tel Aviv to release a comparable number of Palestinian militants, even though Israel was known not to "negotiate with terrorists." They set down in Entebbe, Uganda. Idi Amin, delusional dictator of Uganda and self-crowned "King of Scotland," was allied with Palestinian groups, Arab states, and the Soviet Union. He allowed them to stay in the airport at Entebbe and planned to reap PR benefits from the fiasco. On July 4th, 1976 (yeah really THAT day), Israeli commandoes raided the airport, killed the hijackers and a shit-ton of Ugandan soldiers, and rescued all but three of the hostages. They suffered only one fatality - Yonathan Netanyahu, the older brother of Benjamin Netanyahu, current Prime Minister of Israel. Now why did I recount of those details to you? Well for one, I like to rant history at people like a madman, but secondly and most importantly that's what 7 Days ends up becoming - rote history. It ends up being a bit too dry for most people and tell its yarn in a pretty straightforward manner. I'm kind of a bit surprised it was released in theaters in this day and age and not released straight to Netflix. I'd argue that it's a very able rental movie or one to be placed on the History Channel for years to come - it does a better job in telling a historical narrative than that channel has done in years. Most of its framing is around the two left-wing German hijackers portrayed in excellent form by Daniel Bruhl and Rosamund Pike. It is quite clear that they are in over their heads and are aware that they are doomed but can do little else but die with dignity. In fact, that becomes 7 Days in Entebbe's strongest point - its objective history with no clear bias for or against either Israel or Palestine - which is probably a liability in our fucked up current state of affairs. Oh, and any movie which can juxtapose a firefight with a performance of the Batsheva Dance Company and not seem out of place is a competent one at least. I enjoyed it. If you are a dork like me check it out on digital streaming services. But don't expect Munich.
Quotes
There are no approved quotes yet for this movie.