A Nightmare on Elm Street 4: The Dream Master
1988, Horror, 1h 33m
29 Reviews
100,000+ Ratings
What to know
critics consensus
A Nightmare on Elm Street 4: The Dream Master marks a relative high point in this franchise's bumpy creative journey, although the original remains far superior. Read critic reviews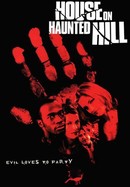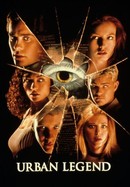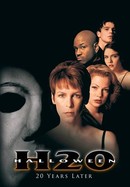 Halloween H20: 20 Years Later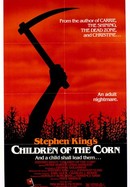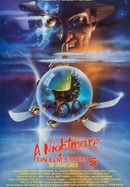 A Nightmare on Elm Street 5: The Dream Child
Where to watch
Rent/buy
Rent/buy
Rent/buy
Rate And Review
A Nightmare on Elm Street 4: The Dream Master Photos
Movie Info
Grotesque Freddy Krueger (Robert Englund) gives some more suburban teenagers something to dream about.
News & Interviews for A Nightmare on Elm Street 4: The Dream Master
Audience Reviews for A Nightmare on Elm Street 4: The Dream Master
My rating isn't because it's a bad movie it's because it's a let down, The story was ok but not told well and the way Freddy is resurrected was so silly it was hard to take the rest of the film seriously, Robert Englund was great again and his performance is the only good thing to take away from this film as it has gone Down the same road as the Friday 13th movies did which was having silly plot holes, Getting too predictable and replaced horror with humour, And that's the reason for my poor review.

Not bad for the 4th outing, not real good either.

Surprisingly, not as bad a movie as one would reasonably considering that, by this point, this was all about the cash grab and not necessarily about telling stories with Freddy about his backstory and what made him the way he was. What made the third film better than pretty much every other sequel was the fact that, while not necessarily giving us a lot, it gave us something into Freddy's origin and what could've been done to stop him, for example It also brought things back to basics with Freddy just haunting people in their dreams before, theoretically, gruesomely murdering them. It might not have been as good or as effective as the original movie, but I still worked. Nightmare 3 also worked because it felt like an actual continuation of what we had seen in the first film, whilst completely ignoring the second one, with good reason. This one, however, tries to tie its events to some of the characters that survived at the end of the third film and try to justify it as a continuation. I think the filmmakers realized, for some reason, that people would've seen this as a shameless cash grab, as this was released just one year after the Nightmare 3 came out. So, because of that, they brought back characters from the third film to make it so it felt like something that was planned out as opposed to a shameless cash grab. Of course the characters that survived from the third film are killed off very early here, so it's not like any of the events from the previous film actually mattered. I don't remember much of the second movie, to be honest, but this is the first movie where Freddy turned into a sarcastic asshole with one-liners before murdering his victims. This is the Freddy I grew up loving, but it's, obviously, not the best version of the character. The best version of the character is the one that made you fear one of the most basic human needs and that is the need to sleep. I mentioned this in my review for the first film, but sleeping is the only sanctuary some people have. Like if they had a shitty day, then they can go to sleep for a couple of hours and wake up feeling refreshed. Freddy fucks with all of that when you enter his world. People are actively fighting to stay awake. It takes something as simple and as necessary as sleep and it made it terrifying, at the time at least. That's the best version of the character and, honestly, the original design, is the more thoughtful of any of the of the 80s slashers. Like Freddy broke you down at a psychological level at first before murdering you. Jason, Michael and Leatherface are big lumbering brutes who are just out to kill you. While the chase itself is a big part of it, it's not necessarily as terrifying as someone trying to break you psychologically by making you refuse to sleep before killing you. While I think this film does keep some of the original ideas close to its heart, there's also no denying that this isn't really anything more than just a cash grab. And, of the original franchise, it was the most commercially successful of them all, so the trick worked. But there's not really much to this movie, honestly speaking. The movie does a real shitty job justifying its own existence by forcing in characters from the third film that survived. It honestly feels completely out of place because, Joey and Kincaid at least, never really feel like part of a group. They're just a plot device to get you to the point where the new group featured in this film start to believe that Freddy might be real. There's really not much to the film to be honest, but it isn't terrible in any way actually, it just feels like it's an excuse to have Freddy kill unsuspecting teens for no real reason. At least the third film tried to have it be that the kids Freddy was going after were the remnants of the original Elm Street kids, whose parents were part of the group that burned Krueger alive and stuff. It doesn't exactly with the timeline itself, but it's at least something of an explanation. But this movie doesn't even try to give you a reason for why anything is actually happening. It's just happening because it is. There are some cool deaths though, like when Krueger kisses a character and he keeps sucking the air, and life, out of her body like she was a deflating balloon. And there's this cool scene where one of the characters is slowly transformed into a cockroach, based on a scene early on in the film that 90% of people probably forgot. It was a really cool scene visually. Krueger's death is also pretty cool, all things considered. Freddy has some funny one-liners, but this is obviously the point where the series jumped the shark. You could've made the argument that the 'jumping the shark' occurred with the second film, but the third installment was a considerable improvement. This one regresses several steps back without really adding anything new to the lore and to what we know about Freddy. I don't expect the fifth film, which I will be watching shortly, to really improve on this, but I'm hoping that it'll, at least, over some goofy fun. With that said, not a bad movie in any way, but there's nothing here that you really need to see and there's no real reason for this to exist other than to make some money.

Despite having some memorable deaths and slapstick humor, the plot didn't make much sense at all. I still enjoyed the Scream like gathering of people to try to survive the horror, not the best but still a pretty good sequel.