What to know
critics consensus
Though it may not be as profound as its pacing would suggest, A Thousand Years of Good Prayers delicately examines familial issues in an earnest fashion. Read critic reviews
You might also like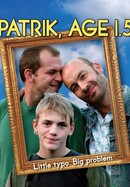 Over the Hills and Far Away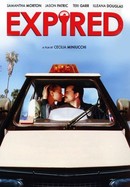 Rate And Review
A Thousand Years of Good Prayers Photos
Movie Info
In the wake of his wife's death, Shi (Henry O) leaves his native China to find his estranged daughter, Yilan (Faye Yu), in the United States. There, Shi befriends Madam (Vida Ghahremani), an Arab-American mother who can relate to his feelings of isolation and culture shock. After having an awkward reunion with Yilan, Shi realizes just how far apart they've grown from each other. And though he can barely speak English, Shi decides to stay permanently, hoping to mend their broken relationship.
Critic Reviews for A Thousand Years of Good Prayers
Audience Reviews for A Thousand Years of Good Prayers
[font=Century Gothic]Sensitively directed by Wayne Wang, "A Thousand Years of Good Prayers" is a deeply moving film about Shi(Henry O), a retired rocket scientist and widower, going to vist his daughter Yilan(Faye Yu) in America. Yilan at first eats dinner with her father but soon gets annoyed and starts avoiding him which is strange behavior considering this may be the last time they ever see each other.[/font] [font=Century Gothic][/font] [font=Century Gothic]Her benign neglect reminded me of "Tokyo Story" in its lamenting of how badly treated the elderly are in society but in this case, it runs both ways, a reminder of how it is the generation gap that makes communication even more difficult than any language barrier. For example, despite his limited command of English, Shi manages well on his own and makes the acquaintance of others including a pair of Mormon missionaries. They quote from the Book of Mormon to which he replies with a quote from Marx.(I'll have to remember that for future reference...) This just goes to show that Shi is from a generation when Communism was still the orthodoxy in China. But now, he lives in a country that has changed massively and traveled to a strange country that he seeks to comprehend.[/font]

A captivating movie that follows a lonely widower's journey to see his estranged daughter in America. Leaving poignant memories behind in China, Mr. Shi truly hopes that he can reconnect with his daughter, Yilan, and set upon a path where he can truly embrace the genuine meaning of family and fatherhood. He enters a country where the culture is stranger than the language itself, and surprisingly connects and befriends an elderly Iranian woman in a neighboring park. Mr. Shi realizes that in order to fully accept the present circumstances with his daughter, the past must also be fully recognized and accepted whether the many years that have come and gone. Henry O, Feihong Yu, Vida Ghahremani, and Pasha D. Lychnikoff stars. Worthy!
Quotes
There are no approved quotes yet for this movie.