What to know
critics consensus
Ad Astra takes a visually thrilling journey through the vast reaches of space while charting an ambitious course for the heart of the bond between parent and child. Read critic reviews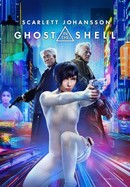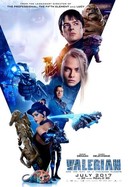 Valerian and the City of a Thousand Planets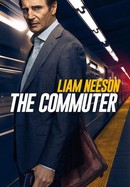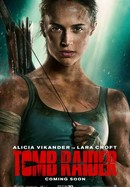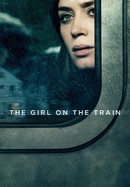 Where to watch
Rent/buy
Rent/buy
Rent/buy
Rate And Review
Movie Info
Thirty years ago, Clifford McBride led a voyage into deep space, but the ship and crew were never heard from again. Now his son -- a fearless astronaut -- must embark on a daring mission to Neptune to uncover the truth about his missing father and a mysterious power surge that threatens the stability of the universe.
News & Interviews for Ad Astra
Audience Reviews for Ad Astra
Brad Pitt and Tommy Lee Jones star in the compelling science fiction drama Ad Astra. After a space installation above Earth is destroyed by an energy surge it's traced back to a ship orbiting Neptune believed to have been lost, leading Space Command to recruit the ship commander's son, Major Roy McBride, to undertake a mission to contact him and find out what has happened. Pitt gives an especially strong performance and director James Gray does an impressive job at keeping the film grounded (as does the script). Also, the sets and special effects are remarkably well-done; adding a sense of realism of interstellar space travel. Yet the pacing can be rather slow at times and the main character is often emotionless and distant (by design, which both works and doesn't). Ad Astra has a few problems, but it's still a captivating space odyssey.

Between HIGH LIFE and now AD ASTRA the slow burn sci-fi resurgence of 2019 is...taking its sweet time. And that's great! I'm in no hurry, so by all means you little SOLARIS babies, come at your own lugubrious, lethargic pace. Never have I seen a space epic delve so deep into the mind numbing tedium of logistic space travel, but AD ASTRA sure does look good doing it. Director James Gray got to cut his teeth a bit on the adventure film genre with his outstanding 2017 film THE LOST CITY OF Z. Thematically, he picks up right where that film left off with a grandiose yet misanthropic explorer hell-bent on a nearly impossible goal. Unfortunately, with a greater distribution and audience for AD ASTRA (probably thanks in no small part to permanent A-lister Brad Pitt), comes a few more cinematic sins than in Gray's previous efforts. It's not enough to stifle appreciation of the grandeur of the film; it's just some little annoyances. Pitt plays an astronaut who can seemingly do no wrong as military space man, a passionless fellow who is disconnected from his emotions and the world around him. We know this because Pitt basically reads his character's psychological biography in BLADE RUNNER theatrical cut narration. Sometimes it's framed under the auspices of a psych evaluation, but mostly it's just him talking to himself so that we know exactly what's going on in his head. Then we find out his father, played by Tommy Lee Jones, was considered the greatest astronaut to ever live thanks to his space expeditions in the search for extraterrestrial life. We find this out because of A&E Biography with Peter Graves-styled news footage, photo collages, and vlogs. It struck me as really lazy storytelling, and unnecessarily so as one could easily guess this stuff from the dialogue alone. Perhaps the elliptical storytelling of ...Z was too esoteric for your average mouth-breathing audience member, and Gray was forced to over-compensate here. Aside from those lazy and bumbling narrative devices the film keeps pace rather well. As it mesmerizes and languishes in a very lived-in, not-too-distant future, you get this false sense of security until the action set pieces sneak up. I was quite honestly shocked and unsettled several times by the stark brutality of the occasional bits of violence and gore. There are times that it approaches the psychedelia of Claire Denis' aforementioned HIGH LIFE, and the film is worth a rewatch for the well crafted mood and atmosphere that wash over the story from time to time. But of course, what modern space epic is complete without parental issues, and unlike INTERSTELLAR we don't get some saccharine lovey-dovey conclusion to Pitt's quest for his DAd Astra. Honestly, it's kind of a downer movie, but I guess when you're wrestling with the infinite depths of space while coming to terms with an unrequited father-son relationship while saving the solar system from imminent destruction it's not always kitty cats and butterflies. Overall, the film is a valiant effort and arguably a better look into the inner space of an astronaut than Ryan Gosling's equally emo/astro space guy in FIRST MAN.

An amazing film. I might be one of the few who truly enjoy the style of the filmmaker and the slow burning storyline. Ad Astra is one of those rare films to come out of the studio system without the standard dumb down storytelling device. It's very slow and will test the patience of the viewer, but if you can sit through for its entirety, it's definitely stylish and incredible to view. The film is divisive and unusually dumped in a non awards section, maybe due to its budget. The film is visually amazing and Gray has really been handed a large budget compared to his usual low budget films. It's a shame it didn't exceed at the box office, and I suspect the marketing team was not able to grasp the concept of the film, if you compare it to the trailers. This is part of my top 9 2019 list and I've championed it since my viewing on the weekend. I viewed it on 4k and was amazed by the beauty of the film. I'm now hoping to see the initial cut by Gray as I suspect it's even more ambiguous and worth viewing. The film has a very large budget for an indie film, and that's exactly what the film was always going to be. Pitt is incredible in the lead and he anchors the film. 11/01/2019

I like quiet moments in big action/sci-fi type movies. The family sitdown at Avengers Tower in Age of Ultron is probably the best part of that movie. The contemplative moments of John Wick are what make that character who he is. What is a little more odd, however, is when a quiet, reflective drama, is broken up by moments of big action/sci-fi type sequences. Ad Astra is certainly the latter. The majority of Ad Astra's runtime is taken up by Brad Pitt narrating environmental cosmic shots, or having quiet conversations about his father, or his mood. Then suddenly! Space pirates! It's unusual, and I don't know that it really works. Ad Astra is something different, and if that's all you're looking for, by all means, give it a chance, but I don't know if I'd personally call it very good.
See Details