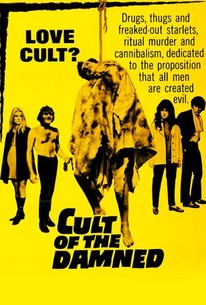 Cult of the Damned
1969, Crime/Drama, 1h 33m
Fewer than 50 Ratings
Where to watch Cult of the Damned
Rent/buy
Rent Cult of the Damned on Vudu, or buy it on Vudu.
Rate And Review
Cult of the Damned Photos
Cult of the Damned (1969)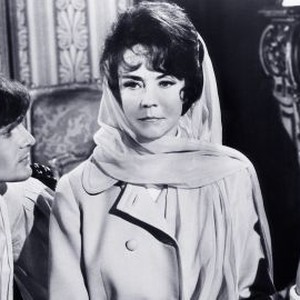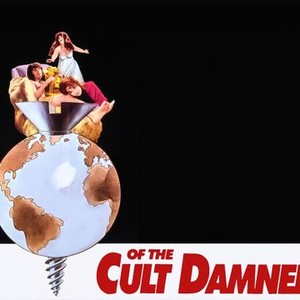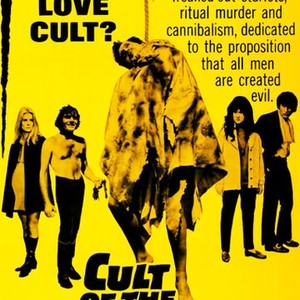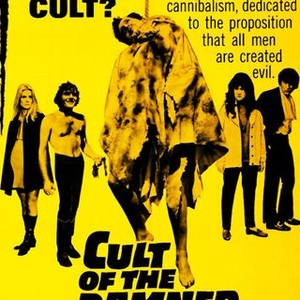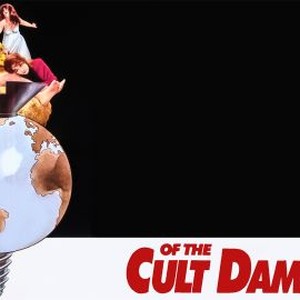 Movie Info
An unscrupulous rock star brings decadence and debauchery to a naive young woman's wealthy household.
Rating: R

Genre: Crime, Drama, Lgbtq+

Original Language: English

Director: Richard Thom

Release Date (Theaters): limited

Release Date (Streaming):

Runtime:

Production Co: Four Leaf Productions
There are no critic reviews yet for Cult of the Damned. Keep checking Rotten Tomatoes for updates!
Audience Reviews for Cult of the Damned
Absolutely awful piece of garbage that wants to be so with it in that terrible love child flower power way that studios in the late 60's thought was a way to reach the young audience... they were wrong. Bad music, acting and dialogue. Jennifer Jones' involvement is proof positive that an Oscar is no guarantee of being able to age with dignity in the movies, no wonder she waited five years to make something decent, The Towering Inferno, and then retired permanently.

Holly Near as a chubby, breast-baring child of privilege. Lou Rawls as a hep cat in a psychedelic band. The aging Jennifer Jones as a trophy wife who gets felt up and declares "I made 30 stag films and I never faked an orgasm!" And what is Roddy McDowell doing in such a small, thankless role? And why are these people skydiving? The weirdness is piled higher than Wavy Gravy at a Grateful Dead show in "Angel, Angel, Down We Go" (sometimes titled "Cult of the Damned"), even if the story follows a standard late-'60s template: the "straight" who collides with hippie subculture and has a spiritual awakening. Here, the ingenue is troubled Tara Nicole Steele (Near). She's the daughter of billionaire Willy Steele (Charles Aidman), a tycoon who owns "half of Peru and all of Guatemala." When not stuck in overseas boarding schools, she spent her childhood cringing between her squabbling parents -- it's a doomed relationship, given that Willy is a closeted homosexual and her mother Astrid (Jones) is a demanding vixen with a pornographic past. Tara's awkwardness and baby-fat physique don't mesh with her slick, upper-crust peers and so, when an attractively deviant rock group performs at her coming-out party, she is instantly smitten with the tempestuous singer "Bogart" (Jordan Christopher, doing his best to channel Jim Morrison and failing horribly). She flips for his stereotypical cosmic babble and runs away with him, quickly joining his band's communal lifestyle. There are abundant suggestions that the gang is dropping LSD (Tara even writhes on the ceiling in one surreal scene), but we never actually see them do it. But you know, something must be causing all those hallucinations superimposed onto Willy's nightmarish paintings -- director Robert Thom (a screenwriter who never directed again) inserts such shots from beginning to end. Maybe it's just, uh, metaphorical. Bogart and his group have one more quirk, though: They like to bond via an odd parachuting ritual, in which they leap out of a plane together and pass around a red baton during the free fall. Say what? Tara fits perfectly into this game, because she just happens to be a capable pilot (her acquisition of this skill goes mercifully unexplained). The plot thickens further after Bogart meets Tara's family. He soon transfers his amorous pursuits from Tara to Astrid, though this change of heart makes little sense (Tara's total lack of jealousy doesn't scan either). In any case, Willy is away on a business trip and Astrid can't resist a chance to escape her tedious life. She becomes Bogart's lover too, but his thrill-seeking world may be more than she can handle. Unlike most cinematic hippies, Bogart is quite wealthy himself. I suppose this detail was necessary to justify him owning a plane. He mentions owning three different record labels, but hopefully they didn't release any of his own music. His group is dismal, even if the songs were written by the famed Barry Mann/Cynthia Weil team ("You've Lost That Lovin' Feelin," "On Broadway," "We Gotta Get Out of This Place"). The tunes have too many fruity tempo changes to nail down a good acid groove, and "The Fat Song" (key line: "Hip-hip-hooray for fat!") and "Mother Lover" are just laughably bad. Bogart's acoustic ballad -- titled "Lady, Lady" after his annoying nickname for Astrid -- isn't as dreadful, but its staging (he croons it nude in a chair, playing sort of a hybrid lute/guitar with his naughty zone wrapped in Astrid's giant necklace) is even goofier. And Rawls? Nope, not one vocal. He's only there to deliver cliches in a "Black is better, baby" vein. Clearly, this is a bad movie. It's not even in the league of, say, "Riot on Sunset Strip" and "The Trip." But if you're looking for campy fun, this one can't be missed. "I love all of you out there," says Tara into the camera as the film closes. "But you just don't know the burdens of reality." Heavy, man.
See Details