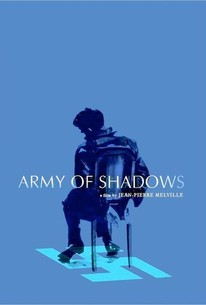 Army in the Shadows
1969, War/History, 2h 20m
76 Reviews
5,000+ Ratings
What to know
critics consensus
Originally made in 1969, this recently reissued classic is a masterful examination of the inner workings of the World War II resistance efforts. Read critic reviews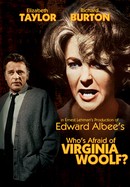 Who's Afraid of Virginia Woolf?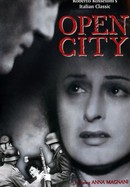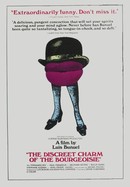 The Discreet Charm of the Bourgeoisie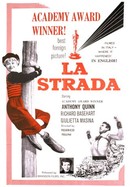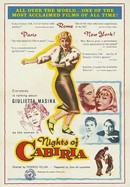 Where to watch
Rent
Rent/buy
Rent
Rate And Review
Army in the Shadows Photos
Movie Info
This adaptation of the book by Joseph Kessel paints an understated, unglamorous portrait of the French Resistance during World World II. Betrayed by an informant, Philippe Gerbier (Lino Ventura) finds himself trapped in a torturous Nazi prison camp. Though Gerbier escapes to rejoin the Resistance in occupied Marseilles, France, and exacts his revenge on the informant, he must continue a quiet, seemingly endless battle against the Nazis in an atmosphere of tension, paranoia and distrust.
News & Interviews for Army in the Shadows
Audience Reviews for Army in the Shadows
Yeah, in case you think that the French were just a bunch of cowards during World War II, well, watch as they get some hardcore work done... by hiding and waiting to sneak up for an attack. ...So, uh, yeah, anyways, they told me that this film was a dark comedy, but I wasn't expecting it to be this bleak, or to be twelve years older than any "Evil Dead" film. Well, I reckon if you don't want to sound like an idiot, don't get this film confused with "Army of Darkness", something that you might accidentally do, considering that this film isn't too much more historically accurate than "Army of Darkness". Both the author of the source material, Joseph Kessel, and the cat adapting it here, Jean-Pierre Melville, were in the French Resistance, and they're still taking their fair share of liberties, which isn't to say that don't still know how to get brutally honest. This film is indeed pretty bleak, or, in other words, slow and French, which is the formula needed to impress the pretentious Americans, while the French are looking at this film which is actually an important historical piece for them, and being all like, "Américains ignorants". Well, I think the French had kind of an excuse to be sour, because this film came out shortly after a period of civil unrest in French universities and factories in 1968, and made the Frenchies mad because, I don't know, it stood as a tribute to a French conflict that people actually remember. Well, whether it be because, as an ignorant American, I think that this film is sophisticated just because it's French, or whatever, I think we have a pretty good film here, or at least a refreshing one, and even then, that's up to a point. The film has its conventional touches as a pseudo-noir Holocaust and special operations drama, and they're so light and so inconsequential that they really shouldn't be a big deal, but are notable for contradicting the genuine, unlikely originality that this film carries in so many ways, and for hitting some histrionic tropes. Just like the conventions, the melodramatics are hardly a big issue by their own right, but in the context of everything else, they're hard to deny, say, when they shake a sense of subtlety that often overcompensates through moderate, but sure ambiguities which convolute the level of depth to this drama. The film stands to be more fleshed out, at least enough for its focal shifts to feel more organic, as this film follows many chapters which it jars through as somewhat episodic, and keeps around longer than it perhaps ought to. It's hard to not appreciate a film which has the guts to take the long route to flesh dramatic value out, and sure enough, this film puts its two-and-a-half-hour runtime to good use on the whole, but like I said, not everything is as fleshed out as it probably should be, thus, the film's length is achieved partly through filler and meanderings, whose excessiveness is made all the more palpable by a subdued sense of directorial momentum. I cracked my joke about how bleak European drama surely means dryness, but, as sure as sunshine, this gritty flick prefers to go a slow-burn route which works more often than not, but only if there is consistent material to draw upon with the meditations, and even then, there's something very formal about the atmosphere of this thriller, to where resonance to the dramatics and tension go cold. The aesthetic integrity, intriguing subject matter and solid performances will surely endear between the highlights in dramatic bite which, make no mistake, burn pretty brightly, but momentum is questionable in this drama of a great potential which only makes the missteps, no matter how subtle, all the harder to ignore. Nevertheless, the film is a rewarding slow-burn dramatic thriller, although if nothing else holds your attention, it's the visual style of the film. Adopting some noirish emphasis on subtle shadows and taking on a certain deep blue palette, Pierre Lhomme's and Walter Wottitz's cinematography is tremendously handsome and distinguished, not just in its complimenting a sense of bleakness to this gritty drama, but in its being unique, especially for the time, boasting a taste and definition that was ahead of the curve, not unlike certain other aspects of the film. Jean-Pierre Melville's script occasionally succumbs to conventions and melodramatics along its uneven and overlong course, and it's not as though it delivers on much sparkling dialogue or thoroughly rich characterization, but it makes its share of audacious moves which were ahead of the time and are still unpredictable, no matter how distinct the scripting's drawing of plot and characters are. Well, again, the characterization stands to be richer, thus, the depths of this at least thematically human thriller are truly drawn out by a cast of subtle, but effective performances which sort of carry the film, due to the intimacy of the storytelling. Now, when I say that storytelling is intimate, I do mean that it is overtly meditative, and where that could have dulled momentum to a crawl, intrigue is sustained by good looks, writing and acting, all behind a story concept which has plenty of intrigue to spare. A melodramatic and extensive portrait on the French Resistance's actions against the Nazis, this subject matter offers a lot of historical importance, as well as a lot of dramatic intrigue, so much so that it would be difficult to shave away all that much engagement value. That is by no means the intentions of Melville, even as a director who relies a lot of chilled atmospherics, as he carries a worthy ambition that pays off plenty once inspiration kicks in, to where what score work there is - courtesy of the gifted Éric Demarsan - goes utilized in a piercing manner which punctuates a consistent engagement value which is sustained through enough realization to the thoughtfulness to immerse and tense up, to one extent or another, through and through. The film does so much right, and although what few things it does wrong go a fair distance in holding back resonance, the final product is never less than compelling, and ultimately rewarding. Once the shadows have cleared, occasions of convention and melodramatics betray uniqueness and subtlety, much of which is a little too subtle, to where things are not fleshed out enough to prevent jars in focal shifts which take their time showing up amidst dragging that is made all the more limp by more than a few atmospheric cold spells, and yet, through handsome cinematography which was about as ahead of its time as much of the writing, and through strong performances from a nuanced cast and direction by Jean-Pierre Melville, "Army of Shadows" stands as a reasonably engrossing and rewarding account of the heroic, yet bleak story behind the French Resistance. 3/5 - Good

The French Resistance is where this examination begins but there's not a single scene showing a train being blown up or lines being furtively cut in the dead of night ... rather it's a look at the interior damage wrought when choosing to resist tyranny at all, the isolation, the loneliness, the agonizing fear of trusting yourself. Must see.

Incredible tale of the Resistance which wasn't available for viewing in North America until a few years ago but was still considered one of the best films of the year when it was finally released. An intricate story that involving patriots and those who snitch on them..with graphic results.

Melville's challenge even to himself and his abilities scratches cinematic perfection, whose remnants would be seen plaguing the 70s including the atmospheric mood and the flawless cinematography present throughout <i>Le Cercle Rouge</i> (1970). Excellent performances by notorious actors including Simone Signoret provide a memorable ensemble personality of revolutionary proportions. Extraordinaire! 99/100
See Details