Aroused
2013, Documentary, 1h 13m
13 Reviews
500+ Ratings
You might also like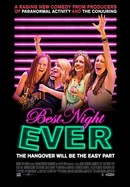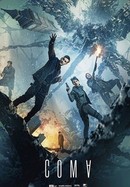 Rate And Review
Movie Info
Filmmaker Deborah Anderson documents the making of a fine-art photography book featuring porn stars Belladonna, Kayden Kross, Lisa Ann, Ash Hollywood, Jesse Jane and others.
Critic Reviews for Aroused
Audience Reviews for Aroused
Through a series of wide ranging interviews with 16 female adult film performers, the documentary "Aroused" provides a unique and perceptive look at the industry. The different answers help to destroy any preconceived notions the viewer might have had about who these women really are and the paths their lives have taken. As an added bonus, there is an interview with a talent agent who has some helpful hints. Granted, framing this around a nude glamor photoshoot might seem a bit odd at first, but here it works in a documentary that is as much as about deglamorizing pornography as anything else.

Some interesting, informative, and surprising revelations from porn stars smothered by a pretentious presentation. Director Deborah Anderson's monologues show an obnoxious arrogance and pompous self-importance over this project - hey lady, you take portraits of famous people, that's hardly on the same level of capturing the flag-raising at Iwo Jima. Her approach is even self-defeating: she wants to show how women in the adult industry are regular people and individuals, but by tightly focusing on a single body part (an eye, the lips, a hand) while cross-cutting interviews with <i>sixteen</i> subjects, it's impossible to sort out who exactly says what. Despite this, certain distinct personalities emerge, with Asphyxia Noir, Misty Stone, Allie Haze, Katsuni, and Alexis Texas distinguishing themselves. The mood is predominantly positive, many of the women obviously enjoy what they do, and there are surprisingly few sob stories. I rather suspect that's a function of the nature of the interview as the women are asked questions while sitting in the makeup chair getting ready for a sexy photoshoot - you aren't going to want to upset your subjects then, right? The more pointed interview with a talent agent paints a bleaker picture.

Very interesting documentary about the women in the porn industry, while stripping away the porn star image, director Deborah Anderson interviews some of the most famous girls in the industry and what is uncovered is a revealing portrait behind each of these women. The way Anderson tackles her subject is terrific and the way these women tell their story shows us that these women are just not objects and are actually people. Some of the decisions they've made in regards to their career choices of joining the industry is to fulfill the need of being paid for sex, and it's a topic is recurrent through the film. Aroused does a great job at showing us a different side of these women who are some of the most popular in the industry. Porn is part of our culture, and it's also important to know that these performers are people, and despite the fact that they may be strong on camera, behind the camera, is a whole other story. Aroused gives us a very good insight into that, and it's a well rafted documentary, but one that is a bit too short, and I think it could have been a bit longer as well. The film feels rushed, but for the interview content that we do get, we get a unique look inside these performers lives, and it's truly engaging, intimate and ultimately unforgettable. I simply wished that Aroused would have been longer because this documentary really could have stood out. As it is, it's worth watching, but like I said, considering its subject, I feel it could have been longer and that Deborah Anderson could have gone a bit more in depth with her subject.
Quotes
There are no approved quotes yet for this movie.