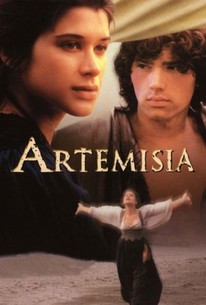 Artemisia
1997, Drama, 1h 42m
21 Reviews
1,000+ Ratings
Rate And Review
Movie Info
An artist (Michel Serrault) encourages his daughter's (Valentina Cervi) delvings into areas previously forbidden female painters in 17th-century Rome.
Audience Reviews for Artemisia
Lovely movie, beautiful to watch. Every scene could have been made into a painting. May not be accurate in the depiction of this persons life, but that's often what happens when you translate a story, or historical facts, into film. Tragic romance period piece that features some fine acting, and cinematography. The musical score perfectly reflected the mood of the film. Nicely done...

A wonderful movie. I came across this on a list of Movies shown at the 1997 Toronto International Film Festival. This is one of those films that turns out great, not knowing a thing about it going into it. Its about the life of a very young female artist in the 17th century, Being a female and a artist was unheard of in the 17th century, she seems to favor painting male nudity, she falls in love with a older male artist and loses her virginity to him, another thing unheard of in the 17th century (Things haven't changed much) The man is taken to court and put in prison for his affair with her. This is not one of those movies you will find on the shelves of Wal-Mart nor one your going to hear much about other then here. But its worth every minute of your time. Add it to your collection. At the very lease rent it.