What to know
critics consensus
Assassin's Creed is arguably better made (and certainly better cast) than most video game adaptations; unfortunately, the CGI-fueled end result still is still a joylessly overplotted slog. Read critic reviews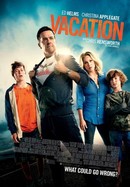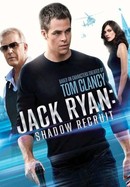 Jack Ryan: Shadow Recruit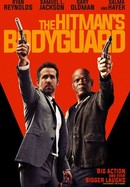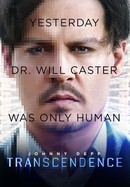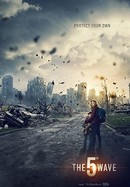 Where to watch
Rent/buy
Rent/buy
Rent/buy
Rate And Review
Movie Info
Cal Lynch travels back in time to 15th-century Spain through a revolutionary technology that unlocks the genetic memories contained in his DNA. There, he lives out the experiences of Aguilar de Nerha, a distant relative who's also a member of the Assassins, a secret society that fights to protect free will from the power-hungry Templar Order. Transformed by the past, Cal begins to gain the knowledge and physical skills necessary to battle the oppressive organization in the present.
News & Interviews for Assassin's Creed
Audience Reviews for Assassin's Creed
Assassin's Creed is one of the best video games I have played. While it becomes a tad mundane due to the repetition over the course of all the iterations, the stories were always fun and the action intense. However, it's yet another instance where a video game adaptation to the silver screen suffers from a lack of depth, emotion, and imagination that comes when playing for hours on a machine instead of watching for two. The mood from the get go is somber and muted. The colors are these dull greys, golds, and chromatic offerings that don't translate to when our main character transfers out of the real world and into his fantasy world like the game was so successful at. The cast is impeccable for a video game movie, but it's upsetting to see such little acting come out of any of the big players. Michael Fassbender, Marion Cottilard, and Jeremy Irons deserve to be in Oscar pictures. The CGI-fueled Assassin's Creed has bits and pieces here from the game that make someone like me, who has played them before, ooo and aahh. But there's just too much exposition and dialogue for anyone else to get bored with. The story is too elusive for one film and though it sets it up for a second, I don't think there's a need to continue this in the theater as much as there is to continue it on the Xbox.

I have the advantage of multiple Assassin's Creed games under my belt, and even to me it was nonsense. Wastes an INCREDIBLE cast on what will wind up contributing to the seemingly never-ending pile of lacklustre videogame adaptations.

I had huge expectations for this one and yet again the video game to movie doesn't translate. It is a simple case of the right story being created for the film, just make the game with all the plot points. I know as a fan of games I would like to show someone else who doesn't game why it's so awesome. These movies are making it hard to showcase the dynamic game story that eats away hours of my life. This was tedious and boring, the games aren't boring so why the drastic shakeup here?

It's a movie based on a game so it will never be good anyway. In that respect then, it features a cast that is too good, and a thoroughly confusing plot. Given Ubi Soft and their involvement, a broken and unfinished product is something they are fantastic at giving us and this film doesn't disappoint in that regard.
See Details