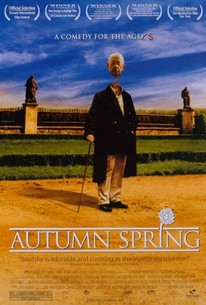 Autumn Spring
2002, Comedy, 1h 37m
38 Reviews
1,000+ Ratings
You might also like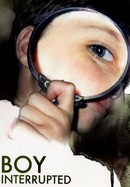 Violet Perfume: Nobody Hears You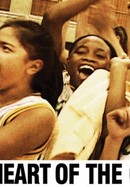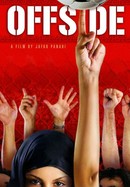 Rate And Review
Movie Info
Fanda (Vlastimil Brodský) refuses to act like the old man he is. Rather, he squanders the savings that his wife, Emilie (Stella Zazvorkova), has put away for their eventual burials and funerals by playing pranks and running up large food and drink tabs with his friend, Eda (Stanislav Zindulka). Their son, Jara (Ondrej Vetchý), wants Fanda to grow up and is trying to get both his parents to move out of his place into a retirement home, but Fanda won't take on the responsibilities of old age.
Critic Reviews for Autumn Spring
Audience Reviews for Autumn Spring
This movie is really sad when you find out, and I found out months prior to watching the movie because I do research, that Vladimil Brodsky committed suicide shortly after filming this movie. It makes watching really bittersweet, when you see how this character plays out on screen as someone who just wants to enjoy life by playing pranks on people to feel alive and young again. It's really a great and charming performance, quite frankly the three leads are all great. The story is also really good, seeing how this man's behavior ultimately hurts the person he loves the most. It's very believable to think that this man, who's close to the end of his life, to want to feel young and alive again by doing what he does. It's also believable to see his wife react the way she does. It's just great. And it deals with the death issue in a mature manner, it doesn't feel melodramatic. Overall it's just a really great movie with very funny and touching moments.
Quotes
There are no approved quotes yet for this movie.