Avalon
(2001)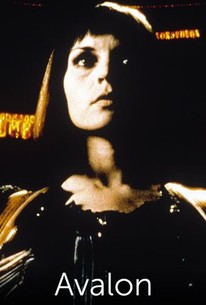 Movie Info
Following up on his cult anime masterpieces Patlabor 2 and Ghost in the Shell, Mamoru Oshii makes his live-action debut with this virtual reality thriller set in a near-future cyberpunk wasteland, in which the youth of an unnamed central European nation are enthralled with violent and illegal virtual reality computer games. Ash (Malgorzata Foremniak) is a ruthless "Class A" fighter and reigning queen of the games. She's itching to move to the next level of playing. Aside from her gaming, she lives a loner's life with her pampered dog. She learns from a former team member, Stunner (Bartek Swiderski), that former game master Murphy (Jerzy Gudejko) was crippled after entering the game's most rarified level, "Special A." The level is only accessible under the right set of unusual circumstances. Once admitted, there is only one way out -- to win. Ash can't wait to prove herself and conquer the game. This film was screened at the 2001 Cannes Film Festival.
Critic Reviews for Avalon
Audience Reviews for Avalon
This Mamoru Oshii's first live-action sci-fi motion picture is familiar as Blade Runner meets The Matrix and I thought this is worse and bloody dull I ever watched because it seemed not much exciting to me and bit confused. I suppose that you when you don't understand what the characters are talking about. Horrible, horrible, horrible acting kept distracting me all the time.
Dean McKenna
Super Reviewer
Was not at all disappointed. The key here is that in scenes set in the game, it feels set in a game and scenes set in "real realities" look real (though both the game and real worlds utilize the same effects palette, just producing starkly different results). The story is also tops, but the intrigue of falling deeper into the game ultimately overshadows what the script props up as the character's real motivation. I'm really suprised this film doesn't have more of a cult following. I highly recommend it to scifi fans, dystopia fans, gaming fans, technophreaks, VFX freeks, philosophy phreeks, animator/animation junkies, film-makers and just film fans.
_kelly .King
Super Reviewer
Mr Oshii, the next time write a book about the subject, or let someone else direct.
Tsubaki Sanjuro
Super Reviewer
Avalon Quotes
There are no approved quotes yet for this movie.