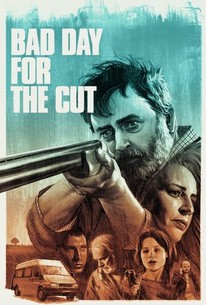 Bad Day for the Cut
2017, Mystery & thriller, 1h 39m
13 Reviews
250+ Ratings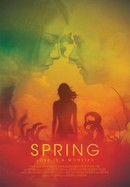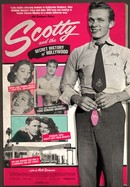 Scotty and the Secret History of Hollywood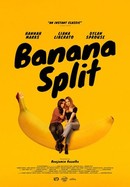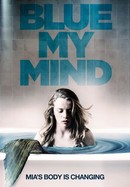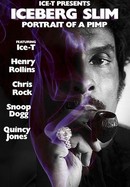 Iceberg Slim: Portrait of a Pimp
Where to watch
Rent/buy
Rent/buy
Rent/buy
Rate And Review
Bad Day for the Cut Photos
Movie Info
A mild-mannered farmer embarks on a bloody quest to avenge his mother's murder. He soon discovers her dark past while wading through the criminal underworld of Belfast, Ireland.
News & Interviews for Bad Day for the Cut
Audience Reviews for Bad Day for the Cut
Stop me if you've heard this of this movie before, angry white man goes on a quest for vengeance after a loved one is horrifically murdered. No, seriously, stop me if you've heard this one before. It seems like there's a bunch of these in existence. And, realistically speaking, it's not just limited to the angry white guy, it's just that those make up the largest percentage. Revenge is not just limited to white folks, after all. This genre is tricky, because I think you need to cross that fine line between between being exploitative or being a character study on the nature of grief pushed to a violent extreme. I've always felt this way and will continue to feel this way, but the most effective stories of revenge are those that, even with the main character's mission accomplished, they're actually worse off for having completed their mission than they would have thought. There's nothing satisfying about it given the fact that the person that the character lost is still gone or it means that the cycle of violence will continue with another person, in the future, wanting revenge for what the lead character did in the events of the movie, so on and so forth. Having said all of that, I think it's difficult to really stand out in a genre that is absolutely populated with revenge thrillers. To say that this movie follows the path of so many others before would not be a lie. But I also feel that that's not entirely fair to say. What I mean by that is that, certainly, some elements of the film and its story are derivative of others in the same genre, but that doesn't mean that I'm suggesting that this film isn't worth investing in. I'm gonna go into more details in a minute, but, honestly, I thought this was a very good revenge thriller. Of course, it's a revenge thriller that sticks firmly within its genre and narrative boundaries, but what it does it does really fucking well. The description for this movie describes this as an ultraviolent thriller, at least on RottenTomatoes, and it's certainly violent, don't get me wrong. But what I want to say is the fact that a lot of the bloodier scenes are left completely to the imagination. There's a scene where Bartosz stabs a man who is attacking him and you don't see the stabbing itself. You see it from behind the attacker's shoulder and Bartosz thrusts something into his stomach. You don't see any entry wounds or anything. Same with Eamon's fate later in the film. You see the aftermath of the attack, not the attack itself. So I was surprised by how much the movie held back on its violence. I don't have a problem with either approach, the violence is irrelevant to the strength of the story, the casting and the pacing. What I like about the movie, one of the many things at least, it's how it's several movies in one. It's, obviously, a revenge thriller, but it's also a road drama with Bartosz and Donal travelling together and growing closer to each other as they journey to save Bartosz's sister from a life as a sex slave and Donal's mission to kill Frankie for killing his mother. And it's also a mystery movie in that Donal's mother's past clearly played a huge part in getting her at the point she is at the beginning of this. It works as all three surprisingly well. It's not like there's jarring tonal shifts in the slightest and they make it all feel like one cohesive whole, but it is still very much three different movies in one and I definitely appreciated that. I was pleasantly surprised that they managed to find so much story to actually tell with such a, relatively, simple and straightforward story. You'd think the movie would run out of steam sometime around the 75-80 minute, but, in my opinion, I don't think they do. There's just enough intrigue here to keep you interested for the entirety of the movie. And I liked the approach it took in that the idea is explored that maybe, just maybe, Donal's mother wasn't as innocent as she looked. Hell, they even go further and they explore that maybe she really did deserve the end that she got. The reveal itself isn't entirely shocking in a Sixth Sense type of way, it's more shocking because it reveals just how much it makes Donal's mom look bad with the lust that she felt for Frankie's father. Donal's mother is never portrayed as a full-on villain, just a human being that happened to make a mistake that resulted in the death of an innocent man, with a young daughter at that point, but her actions did result in Frankie growing up without her father. And I felt that was interesting approach to take. Particularly given how the film climaxes with Donal about to do the same to Frankie, leaving her daughter to grow up without a mother. And, again, while Donal is never portrayed as a villain, for a moment you come to the realization that the true 'villains' of this story are Donal and his mother. Of course, this feeling doesn't last for long given how the rest of the film transpires, but it's a surprising little twist in that the person whom you were rooting for all along may very well be the worst of them all. Again, this doesn't last long, but I liked how the movie played with that concept. The ending of the film is certainly poignant, given how you feel that everything is finally over for Donal. But, again, the cyclical nature of this means that it's just gonna keep going and going and going and going until no one else is left to remember the reason why circle of violence began in the first place. And, to me, that makes everything all the more effective. Because, even as the film ends, you know that things really aren't over for these people. The situation is not wrapped up in a nice little bow. Donal, perhaps in a roundabout way, is/was responsible for the fate of everyone in this film that wasn't his mother. He's affected the lives of everyone around him for the worse. No good can come from being around this man on this week when he goes on this mission of vengeance. So, again, for Donal, at the end of the movie, things are even worse for him than they were at the beginning of it. I think that's some really good storytelling right there. So, yea, I guess you could say that I really liked this movie. I felt that they told a strong story with an excellent cast of actors and an excellent setting. Not saying this is a great movie, but it is a really damn good one and I would gladly recommend it.

Vengeance Thrillers are still kickin', and Bad Day for the Cut is another hit for the genre. Not a marked improvement on anything, or a new way of doing the bit, just a well-acted, taut crime film that I enjoyed the time I spent with.
See Details