You might also like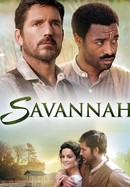 The Kindness of Strangers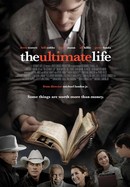 Rate And Review
Beauty and the Beast Videos
Beauty and the Beast Photos
Movie Info
A romance blossoms between the youngest daughter of a merchant who has fallen on hard times and the mysterious beast her father owes a debt to.
Critic Reviews for Beauty and the Beast
Audience Reviews for Beauty and the Beast
"Juste un petit changement, petit, presque invisible; Tous deux sont un peu effrayés, car aucun ne s'y attendait, la Belle et la Bête." Oh yeah, I just translated Celine Dion's "Beauty and the Beast", just to tick off the French people who were annoyed that their fairy tale's theme song was performed by a French-"Canadian", although this "Beauty and the Beast" is offensive enough to modern French culture, because it doesn't exactly help fight stereotypes. I understand that the rumors about French people not shaving is exaggerated, at least as of lately, but it would appear as though this "cat" didn't get the memo. Speaking of which, someone must not have told the makers of this film that everyone is pretty much tired of "Beauty and the Beast", but then again, you do have to give this film credit for being unique in that it is the first major French film adaptation of a classic French fairy tale in almost 70 years. I just love how this film is by the guy who did "Brotherhood of the Wolf", which (SPOILER ALTERT! SKIM TO THE SECOND PARENTHETICAL MESSAGE TO BE IN THE CLEAR!) featured Vincent Cassel as a werewolf, while this film casts Cassel as the titular beast, or rather, bête (SPOILER ALERT OVER!). Jeez, even when you look at the filmographies of those behind this project, this film isn't unique in any way, but I'll take it, because after "Beastly", something needs to be done to get Gabrielle-Suzanne Barbot de Villeneuve to roll back to being face-up in her grave. Man, even if this was a masterpiece, it's going to take a lot to redeem this story, although this is a fair start, in spite of all of the many shortcomings. The inconsistencies in the pacing of the plotting is gradual enough to not feel startlingly jarring, but when you look into it, this film is pretty much all over the place with how it reaches its runtime of almost two hours, growing busier and more rushed, at the expense of well-rounded-feeling exposition whose incoherency gets to be detrimental to an organic sense of layering to the ultimately somewhat uneven characterization. When it isn't doing that, the film is dragging its feet, with repetitively inconsequential filler and aimless happenings that occasionally quiet down enough to bore, certainly not as much as one might expect from a period fantasy drama from France, yet decidedly to where much of the intrigue finds itself chilled out a bit. Not even the tone is always there, and when it is, it too loses consistency, amidst leaps between lively fluff, thoughtful romanticism, and dark fantasy that fail to gel through and through, to where each tone's respective kick is further watered down. Slow spells and an uneven tone sure do wear down on the bite in this romantic fantasy drama, and there are a whole lot of other factors against it, one of which ironically being an overt attempt at fleshing out the dramatics, through contrivances that make the inherent melodrama and whimsy of this classic romantic fairy tale feel more manufactured than they ought to, by stressing the direct beauty of the top-tier artistic style, but still managing to not cloy by underplaying the true depths of the romance and emotion amidst the majesty. Without the convincing acting and lavish style, this film doesn't seem to have much going for it in way of dramatic intrigue and fantastic romance, and on top of all of that, well, this film couldn't be more generic, hitting convention, after convention, after convention, after convention, while tossing in a couple more conventions to even thing out, and an impressive 15% tip to the waiter who works for conventions. These are worthy tropes, I suppose, but the sheer familiarity of this film just goes to show you the lack of imagination that want into the substance of this stylistically phenomenal, but unevenly paced and toned, contrived and ultimately by-the-numbers romantic fantasy drama. Many will be impressed, and many others will be underwhelmed, but I can't say that I see where the extreme criticism is coming from, because as problematic as this film is, it is perfectly decent, with a great deal of help from an aesthetic value that deserves better than this and, well, plenty of much superior films. I can't really say that there's anything new with Pierre Adenot's soundtrack at all, for it falls into all of the usual conventions in modern darkened and romanticized fantasy film scores, but that's exactly why it's so outstanding, for its biting brood, driving energy, playful whimsy and touching sentimentality define the range of emotion in this film with such classical competence and overwhelming beauty that the score, in spite of the familiarity, ought to end up ranking among the best of 2014, just as Christophe Beaucarne's cinematography, for all of its lack of extensive creative, proves to be marvelous, with impossibly crisp definition and lighting that brings so much breathtakingly vibrant life to most every shot, as well as every visual that was crafted so meticulously by other members of the technical team. Even the special effects of this film are a little uneven, in that many are just about American blockbuster-grade top-notch, while others seem rather patchy, but whether it be because of their sheer intricacy or because of their surrealism, each effect can be bought into as captivatingly whimsical, with genuinely imaginative and exhaustively expansive designs and adequate rendering which draw you into the magic of this world, while the era goes sold by art directors Virginie Hernvann, Wolfgang Metschan, Andreas Olshausen and Etienne Rohde so lavishly you can't hardly believe the orchestration and celebration of Pierre-Yves Gayraud's breathtaking costume designs and Thierry Flamand's sweeping, timely and, of course, spectacular production designs. In regards to the technical and aesthetic attributes of this film, save but a little bit of criticism directed towards the rendering of certain effects, of course, I simply cannot give enough praise, for this film is so magically beautiful with its phenomenal musicality, exquisite visual style and enchanting craftsmanship that it at least has to be seen for its stylistic imagination, even if the substance doesn't even come close to that leave of depth, creativity and overall inspiration. There's nothing really that creative about this uneven and slightly vacant interpretation of tired subject matter, but this particular story concept has endured through the ages because of its value, as a simultaneously grand magical experience, and intimate romantic melodrama which juggles themes on the conquering power of love and the beauty of the human spirit. Christophe Gans couldn't cleanse this story concept if intrigue and magic if he tried, and make no mistake, he doesn't seem to be setting out to do a disservice to this tale, and that's partly because his storytelling feels lazy in a lot of ways, and largely because he does hit some genuine effectiveness, getting contrived, but not too cloying with dramatics which therefore resonate adequately from time to time, while celebrating the lavish style enough to always grace this film with some sense of majesty, even if the style can't always be matched by the substance. What may be lacking in the humanity of this drama is done some justice by the performances, particularly the leading ones, for although Léa Seydoux and Vincent Cassel fail to generate should-be essential chemistry through all of the characterization shortcomings, while being miscast, obviously for the sake of banking on their hot names (The filmmakers are bringing this story back to its roots, to a land where some of the most beautiful women on the face of this planet come in by the barrelful, and they end up going with the even funkier-looking chick from "Blue is the Warmest Coluor"), both are emotionally committed enough to their roles to sell their composure, fears, woes and passions with more nuance and effective layering than the storytellers. Even though the style is of such marvelous quality that it has a role in bringing engagement value to this affair, I can't really direct all that much praise to the handling of a worthy, but aggressively overexplored story, although I can't dismiss the endearing efforts of the onscreen and offscreen performances which round the final product out as enjoyable, no matter how improvable. Once the story is told for, like, the 280th time, uneven pacing limits expository depth and drags things along, while leaving you a little cold either way, joining an uneven tone, some contrivances, and a lack of narrative creativity to devastatingly generic storytelling in rendering the final product rather underwhelming, though certainly not from an aesthetic standpoint, for Pierre Adenot's amazing score, Christophe Beaucarne's gorgeous cinematography, a collection of whimsically extensive effects, and Virginie Hernvann's, Wolfgang Metschan's, Andreas Olshausen's and Etienne Rohde's lavish art direction polish a questionable take on a tired, but worthy story which is done enough justice by some tasteful direction and a pair engaging performances by the somewhat miscast Léa Seydoux and Vincent Cassel for Christophe Gans' "Beauty and the Beast", or "Belle et la Bête" to stand as an enjoyably beautiful and entertaining, if underwhelming revival of a legendary fairy tale. 2.5/5 - Fair
Quotes
There are no approved quotes yet for this movie.