Beyond Belief
(2008)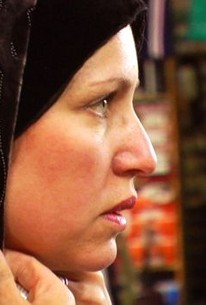 Movie Info
With our national focus on Iraq, much of the press and popular attention has drifted from Afghanistan, a country we barely know but which is at the epicenter of both the strongest international terrorist training grounds and some of the greatest victims of terrorism. Beyond Belief, a transcendent documentary about two 9/11 widows who forge their own personal grief into a means of understanding and helping women half a world away, puts a face on this country, its people and its traditions through an incredible lens of forgiveness, understanding and hope.
News & Interviews for Beyond Belief
Critic Reviews for Beyond Belief
Audience Reviews for Beyond Belief
[font=Century Gothic]"Beyond Belief" is a moving and inspiring documentary about two mothers from suburban Boston, Patti Quigley and Susan Retik, whose husbands were killed in the terrorist attacks of September 11, 2001.(In fact, they were both pregnant at the time.) Feeling empathy for the war widows in Afghanistan(numbering about 500,000), they start a charity to help them become self-sufficient and to inform the public about their plight. Even after the fall of the Taliban, women are still generally repressed in the country and must still wear the restrictive burqa in public.[/font] [font=Century Gothic][/font] [font=Century Gothic]To make the world a better place, the two women's journey starts with a three day bicycle ride starting out from the World Trade Center site on September 9, 2004 to Boston, to raise funds for their charity. That is only the beginning as they talk about going to Afghanistan to see the conditions for themselves, and are not even deterred by the kidnapping of an aid worker.[/font] [font=Century Gothic][/font] [font=Century Gothic]"Beyond Belief" is the kind of movie that restores one's faith in humanity, showing exactly how love and compassion can accomplish so much more than bombs. [/font]
Beyond Belief Quotes
There are no approved quotes yet for this movie.