What to know
critics consensus
Birds of Passage traces the familiar arc of the drug crime thriller from a different direction that's as visually absorbing as it is hard-hitting. Read critic reviews
You might also like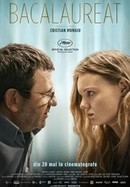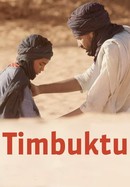 The Testament of Dr. Mabuse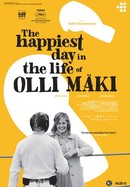 The Happiest Day in the Life of Olli Mäki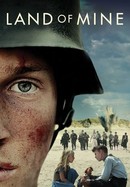 Where to watch
Buy from $7.99
Rent/buy from $2.99
Rent/buy from $4.99
Rate And Review
Movie Info
The origins of the Colombian drug trade, as seen through eyes of an indigenous Wayuu family that becomes involved in the booming business of selling marijuana to American youth in the 1970s. When greed, passion and honor collide, a fratricidal war breaks out and puts their lives, culture and ancestral traditions at stake.
Audience Reviews for Birds of Passage
THE TRIBES HAVE BARELY SPOKEN - My Review of BIRDS OF PASSAGE (3 Stars) One of the great things cinema has afforded us is the chance to immerse ourselves in cultures weï¿ 1/2(TM)d never have a chance to experience otherwise. In 2015, the team of Cristina Gallego and Ciro Guerra brought us the Oscar nominated EMBRACE OF THE SERPENT, which detailed the destruction of the Amazon from the perspective of its indigenous peoples. Visually sumptuous and completely immersive, the film left me with high expectations for their follow-up. In many ways, BIRDS OF PASSAGE, a drug gangster saga spanning from 1968-1980, does not disappoint, despite a central flaw. Set amongst the Wayuu tribes of Northern Columbia, the film slowly, oh so slowly, shows how the marijuana trade corrupts and destroys a family. At first, the filmmakers, with a screenplay co-written by Maria Camila Arias and Jacques Toulemond Vidal, bring us a taste of the Way customs with an opening scene depicting Zaida (Natalia Reyes) emerging from a year of seclusion to show herself off as a woman to the community. She does a birdlike dance and soon Rapayet (Josï¿ 1/2 (C) Acosta) joins her in the dance to claim her as his future bride. Shades of THE GODFATHER here and elsewhere appear not coincidental. The matriarch, a stern, courageous leader named Ursula (Carmiña Martínez), scarcely approves of Rapayet, but entertains the thought because his uncle is a ï¿ 1/2Word Messengerï¿ 1/2Â?, an exalted member of the tribe. Still, she demands he provide a dowry of livestock and talismans to prove he can provide for his bride. Strapped for cash, Rapayet heads out with his lifelong friend Moises (the scene stealing Jhon Narváez) to earn money when they happen upon a group of US Peace Corps hippies in need of marijuana. Rapayet partners with another Way family who traffic in the drug, et voila, they find themselves making more money than they had imagined. The film, told in five chapters, lurches forward to show us Rapayet has married Zaida and the drug business has boomed. Weï¿ 1/2(TM)re soon at AMERICAN MADE levels of trade, with better digs and airplanes flying in and out of Columbia with their crop. Clearly, as history tells us, no good can come from this. What follows are tribal clashes, lots of bloodshed, betrayals, more money than anyone can handle, and a culture lost to greed. If any of this sounds familiar, itï¿ 1/2(TM)s because weï¿ 1/2(TM)ve seen this story outline play out over decades of cinema gangster stories. What gives this film its freshness is the indigenous point of view, the details of their customs, and the stark, hushed style of its filmmakers. No grandiose ï¿ 1/2Say hello to my little friendï¿ 1/2Â? moments, although Narváez comes the closest with his wild energy, BIRDS OF PASSAGE plays out more like a mournful elegy for a lost culture. Unfortunately, the non-actors in the cast deliver flat performances, keeping us from caring very deeply about most of the characters. Acosta clearly has the Michael Corleone role here, but while he stares intensely, he doesnï¿ 1/2(TM)t show off his conflicted character to its greatest effect. Itï¿ 1/2(TM)s also strange for me to criticize a film for being too visual, but the spare dialogue leaves us wanting for more context and shadings. Now donï¿ 1/2(TM)t get me wrong, this film delivers on its visuals, with EMBRACE OF THE SERPENTï¿ 1/2(TM)s cinematographer David Gallegos again gorgeously providing one memorable shot after another. Whether itï¿ 1/2(TM)s the eye-popping dream sequences or a terrifying scene in which the headlights of a car reveal a road filled with corpses, the film truly treats us to sights most of us will never see on our own. I just expected something weightier. To feel more. Any story which covers an epic amount of like this needs characters with far more layers than what we get here. I enjoyed the twists and turns of the story, allowing myself to bask in its unrushed style and again, those visuals. I loved watching an ANIMAL KINGDOM-esque matriarch going all Marlon Brando by making the tough calls, but the one-dimensional nature of its characters kept me at arms length throughout. Still, the filmmakers have a distinctive, quasi-documentary voice and an interest in showing us unseen parts of the world which keeps me enthusiastic for whatever they tackle next.