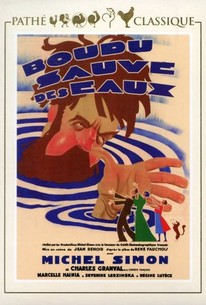 Boudu Saved From Drowning
1932, Comedy, 1h 24m
25 Reviews
5,000+ Ratings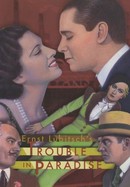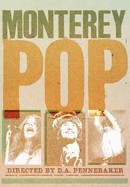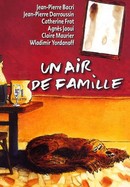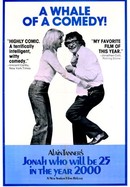 Jonah Who Will Be 25 in the Year 2000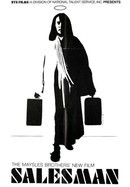 Rate And Review
Boudu Saved From Drowning Photos
Movie Info
Priape Boudu (Michel Simon), a Parisian street tramp, decides to end his destitute life by plunging into the Seine. Hidebound middle-class bookshop owner Edouard Lestingois (Charles Granval) saves the tramp's life and brings him home for dinner. Touched by his story, Edouard and his wife, Emma (Marcelle Hainia), allow Boudu to live in their house so they can reform him into a model bourgeois citizen, but unexpected events unravel their well-intentioned plans.
Audience Reviews for Boudu Saved From Drowning
The plot is well known by now but the inventive execution's the thing here, still fresh after so many years. But in addition to whatever entertainment or cinematically historical value contained within, here is out and out immersion into Parisian life circa 1930, before the nearly universal acceptance of the thought that "all the world's a stage" and so a look at our planet before our obsession with mirrors ("... and what's wrong with that!") changed it.

Anyone who has seen "Down and Out in Beverly Hills" knows the thumbnail plot of Jean Renoir's "Boudu Saved from Drowning": a nihilistic bum is taken in by a generous, upscale couple and (contrary to Hollywood formula) abuses their kindness and does not transform into a wonderful citizen. But people who saw "Down and Out" first may be surprised at just how unlikeable Boudu is, even compared with Nick Nolte's later incarnation. The character is made still more distasteful by Michel Simon's rather broad, burlesque performance (which, alas, still seems mired in silent-movie theatrics). "Boudu" makes some sharp satirical points -- such as showing the police's variable interest in finding a lost dog, depending on the stature of its owner -- but the humor suffers from stiff, outdated filmmaking. The score is almost non-existent, breeding plenty of deadly silences, and the sporadic music only occurs onscreen (examples: a marching band, a wedding orchestra, an organ grinder, a neighbor who enjoys playing flute). Also, it's a comedy that is directed like a drama -- one yearns for quicker editing and more reaction shots. Still, it was a film ahead of its time.