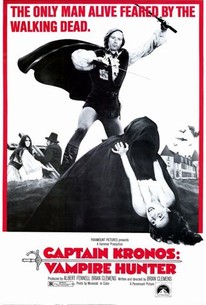 Captain Kronos: Vampire Hunter
1974, Horror/Adventure, 1h 31m
4 Reviews
2,500+ Ratings
Where to watch Captain Kronos: Vampire Hunter
Rent/buy
Rent/buy
Rent/buy
Rent Captain Kronos: Vampire Hunter on Amazon Prime Video, Apple TV, Vudu, or buy it on Amazon Prime Video, Apple TV, Vudu.
Rate And Review
Captain Kronos: Vampire Hunter Photos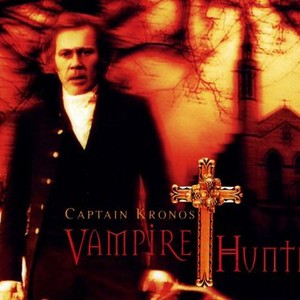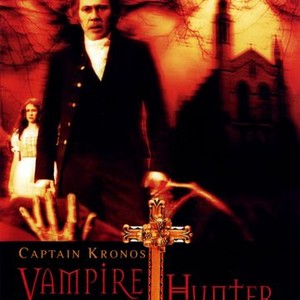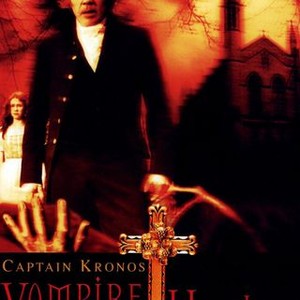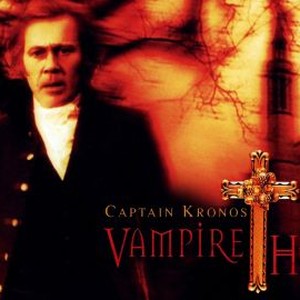 Captain Kronos: Vampire Hunter (1972)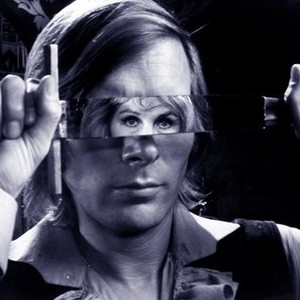 Captain Kronos: Vampire Hunter (1972)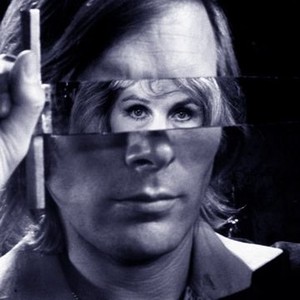 Captain Kronos: Vampire Hunter (1972)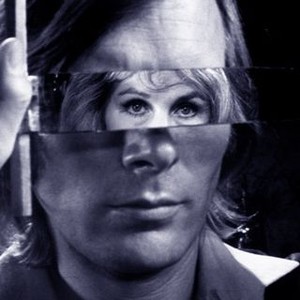 Captain Kronos: Vampire Hunter (1972)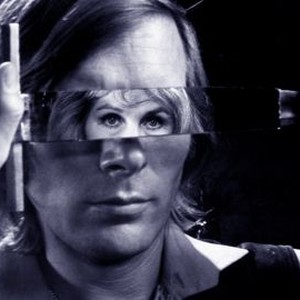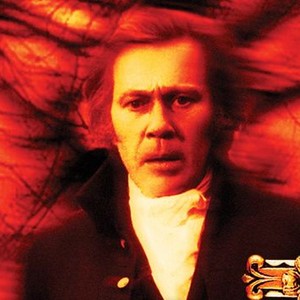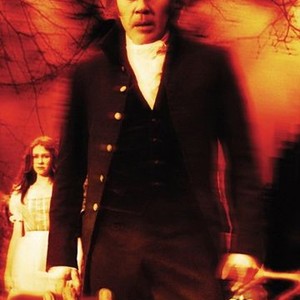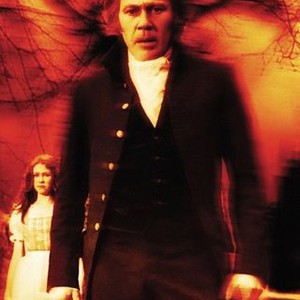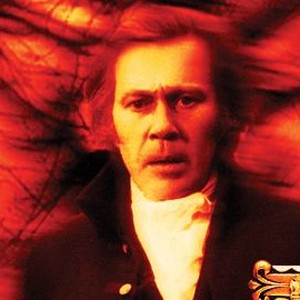 Captain Kronos: Vampire Hunter (1974)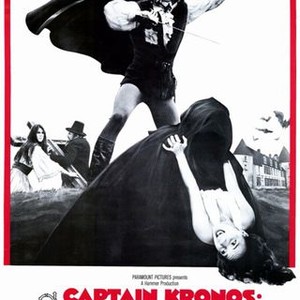 Movie Info
Debonair supernatural expert Captain Kronos (Horst Janson) and his hunchbacked assistant, Grost (John Cater), meet their match when they encounter a village where vampires have been stealing the vitality of young women, leaving them elderly and decrepit. Armed with his sword and formidable deductive reasoning, Kronos begins to solve the macabre mystery, with evidence pointing to the aristocratic Lady Durward (Wanda Ventham) and her family as prime suspects.
Rating: R

Genre: Horror, Adventure

Original Language: English

Director: Brian Clemens

Producer: Brian Clemens, Albert Fennell

Writer: Brian Clemens

Release Date (Theaters): original

Release Date (Streaming):

Runtime:

Distributor: Paramount Pictures

Production Co: Hammer Film Productions Limited

Sound Mix: Mono

Aspect Ratio: Flat (1.85:1)
Audience Reviews for Captain Kronos: Vampire Hunter
A smart take on the vampire lore genre, Captain Kronos doesn't give the attention to the said vampires but onto the bigger than life protagonist with a nicely engaging story and a fair share amount of memorable moments. It also features a lot of disposable scenes, the setting is pretty boring and uninspired but it still manages to complete the b-sleaze aesthetic it carries nicely enough.

Successful entry in the Hammer horror vault due to very artful direction by Brian Clemens who also wrote the intelligent script. Kronos (Horst Janson), he of the too-tight trousers and too-short tunic, arrives in a village where young women are found in the forest with withered faces, drained of life. Is this the work of a new species of vampire? Hunchbacked professor Grost (John Cater) and wild beauty Carla (Caroline Munro) accompany Kronos as he roots out this menace in the 18th century. There are many violent acts but interestingly very little is shown onscreen, apart from a fairly competently staged sword duel. Instead we see the aftermath - blood dripping down a lampshade or a basket of broken eggs carried by a victim - which doesn't give much of a visceral thrill but I appreciated its unusual cerebral style. I also liked how the identity of the vampire(s) are not who you might suspect at first, so the surprise ending was genuinely a surprise!

A swashbuckling vampire tale, I love it. This movie is very cool, it's about a vampire hunter back in the old days, and he travels to this town to slay the vampires. I highly recommend this Hammer horror movie.

Allow me to gush: This film is AWESOME. So it takes place in the times of the swashbuckle, you have your one dimensional (2 at most) hero, his smart as hell sidekick, who together comprise of a great vampire hunting team. The sidekick knows everything there is to know about vampire, and is intelligent as hell while Kronos, our hero, is like the gunslinger of fencing swords... or should I say samurai? Well that's actually where this film gets interesting as it shares so many attributes with the Italian western or the samurai film. Not only that but it has a healthy dose of Italian and French exploitation appeal, and is produced by a British studio (Hammer, to be exact). So what you have is a cowboy/samurai/brit-horror hybrid or sorts that works despite it's slow parts and especially because of it's cheese and B appeal. It climaxes in an excited sword fight as well. How can you loose?
See Details