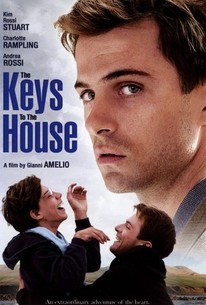 The Keys to the House
2004, Drama, 1h 50m
26 Reviews
1,000+ Ratings
What to know
Critics Consensus
Favoring subtlety over cheap sentimentality, The Keys to the House is emotionally honest, compassionate, and a genuine tear-jerker. Read critic reviews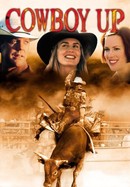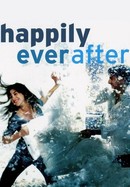 ... And They Lived Happily Ever After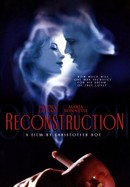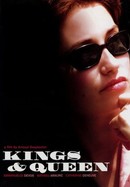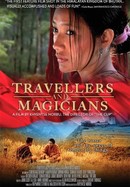 Rate And Review
The Keys to the House Photos
Movie Info
When his wife dies during childbirth, repairman Gianni (Kim Rossi Stuart) can't accept the responsibility of his newborn son and gives him up. Fifteen years later, he meets his son, Paolo (Andrea Rossi), for the first time on a train to Berlin, and discovers that he's disabled. The meeting is awkward, and Gianni is stunned by the treatment Paolo receives from his German doctors. Eventually, with the help of another parent (Charlotte Rampling), Gianni learns to cope with delayed fatherhood.
Genre: Drama

Original Language: Italian

Director: Gianni Amelio

Writer: Gianni Amelio, Sandro Petraglia, Stefano Rulli

Release Date (Theaters): original

Release Date (Streaming):

Runtime:

Distributor: Lionsgate Films

Production Co: Pola Pandora Film, Arte France Cinema, ACHAB Film, Arena Films, RAI Cinema
Audience Reviews for The Keys to the House
I pulled this movie off the shelf of a rental store at random. I don't really know what compelled me to grab it, but I took it home for a little cinematic gamble. You never know - sometimes you strike gold. This time I did find a true gem. I can honestly say this is one of the best, deepest, and most profound films I have ever seen. The messages are so moving and so artfully communicated. I watched it over and over and over and showed it to my family and friends because this was a discovery that couldn't be kept a secret. It sticks in your mind and you find yourself running over the beautiful nuances of it again and again. One could write a book on everything that's not directly said in the film but lies just beneath the surface. What's more, all this artistry is somehow accomplished without resorting to any Hollywood-formula safety nets. As the film begins we are introduced to Gianni, who we later learn is about to come face to face with his tortured past. Fifteen years prior to where we come in, a much younger and less wise Gianni impregnated his young girlfriend. She dies tragically in childbirth, but the child survives, though he is severely handicapped. Gianni, no doubt, felt guilt-ridden and in despair - feelings which were only exacerbated by the anger, resentment, and blame he likely felt from the girl's family. The anguish and the guilt were too much for him and he fled, something for which we cannot really blame him, condemned to seek out atonement elsewhere in his new life, which he is determined to do the right way this time. The abandoned child is then taken in by the sister and brother-in-law of the girlfriend. Flash forward fifteen years where the doctors of Paolo (the child) think it would be beneficial for him to have his father in his life. Here we come in and watch these two struggle to be a family and make up for all those lost years. Gianni, now seeing Paolo for the very first time, feels an instant paternal bond to him. Not only is he confronting his original guilt, but it is now compounded by his fifteen year absence. The whole while he is trying to prove himself as an able caregiver, but he is constantly reminded of his inadequacy. The irony here lies in Gianni's wizard-of-oz complex. He perceives himself to be a failure when, in reality, he proves to be quite a fantastic dad. Paolo, on the other hand, has a very conflicting agenda. It is said in the course of the film that Paolo likely lacked the affection an infant needs early on. As a result he is very much in need of love as well as independence, probably due to his feeling alone during much of his formative years. The paradox, then, is that, due largely to his severe handicaps, Paolo can never be truly independent. The whole time, however, he tries to show that he can take care of himself as well as be vitally useful to everyone else. He keeps saying how he has so much to do and how busy he is and how they are needing him back home. The keys to the house, for Paolo, embody his need to be important and feel needed - not needy. As Gianni tries to take care of Paolo and Paolo tries to demonstrate his capability, we must sit back and watch the very real-life conflict play out. Charlotte Rampling's character, a mother of another handicapped girl at the hospital they go to, very appropriately tells Gianni that if he plans to be a part of Paolo's life and be close to him to expect suffering. Parenthood is certainly not easy, and their situation complicates it greatly. The film ends at a very moving crescendo that took me by surprise the first time, but as I've re-watched and contemplated it there is no other ending to be had. It is the most appropriate. It is beautifully simple and simply beautiful.
See Details