Drunk on Women and Poetry
2002, Biography/Drama, 1h 57m
42 Reviews
1,000+ Ratings
What to know
critics consensus
A fittingly artful biopic about the life of a brilliant painter, Chihwaseon offers an uncommonly compelling look at a singularly creative life. Read critic reviews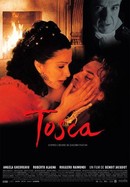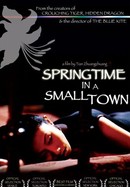 Springtime in a Small Town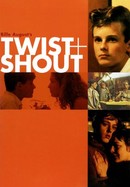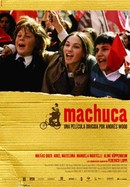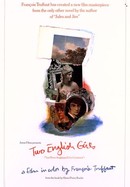 Rate And Review
Drunk on Women and Poetry Photos
Movie Info
Jang Seung-Up (Choi Min-sik) is a Korean peasant and a gifted artist. Upper-class Kim Byung-Moon (Ahn Sung-ki) discovers Jang and, recognizing his talent for painting, agrees to become his patron. As a result, Jang's skills continue to develop and his profile rises. He falls in love with Mae-Hyang (Yoo Ho-jeong), but class differences keep them apart. When Jang learns Mae-Hyang has married, he succumbs to a self-destructive downward spiral of alcoholism and womanizing.
Audience Reviews for Drunk on Women and Poetry
Jang Seung-Up is an artist that just can't catch a break. His talent is noticed at first, but he is soon buried beneath an ever increasing number of art students. He is eventually noticed after making a perfect copy of a more established artists painting, after having just one look. This brings about attention, which is also his downfall. He is shunned for outclassing his own teacher, and soon becomes a drunken mess. There's a lot of redemption in this film, almost anyways. Jang is a man that can only excel whilst drinking. This leads to an obviously large amount of problems. Chihwaseon is a very breautiful film, in terms of the arts it presents, and the way it presents itself. The acting is highly emotive and believable, with Choi Min-Sik, carefully balancing the dependent Jang, with touches of hostility and openness. It's only drawback is the predictable nature of the biopic. Take an individual's life, and truncate it to 2 hours, and you're bound to run into similarities with other famous people of the past.

Up until recently,a number of films dedicated to the lives and times of exceptional painters,fine artists in a broader scope started emerging out of nowhere.Ladies,gents,I present you the unanimous masterpiece of them all,forget Pollocks and Fridas,Sung-up,a humongous legend in the Joseon dynasty in Korea,a fabulous poetic journey by the hands of an elderly Im Kwon-taek and yet profoundly young,Min-sik proves he is an Actor.