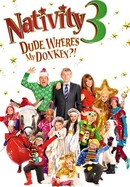 Nativity 3: Dude Where's My Donkey?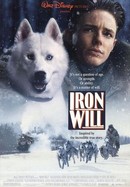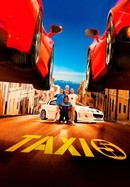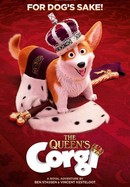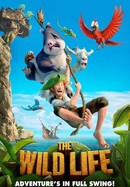 Where to watch
Rent/buy
Rent/buy
Rent/buy
Rate And Review
Movie Info
With his mother dead and his father, Hal Osborne (Dabney Coleman), busy working, 11-year-old Davey (Henry Thomas) spends his time immersed in video games, often dreaming up espionage stories featuring imaginary spy Jack Flack (also Coleman). When Davey sees the murder of an FBI agent, the dying man hands him an Atari video game cartridge with military secrets. No one believes his story, and Davey is forced to go on the run, escaping from attempts on his life with Flack's guidance.
News & Interviews for Cloak and Dagger
Audience Reviews for Cloak and Dagger
A cute little kids spy film, about military secrets being smuggled out of the county in Atari Game Cartages. Funny to see how basic graphics were in 1983, not a great film but should keep those under 13 amused for more then 5 minutes. I saw it on Netflix Stream. 3 Stars

Great kids movie. It's a little dated, revolving around Atari games, but still good.

Amazing, this is kids action movie! I loved it, it's a lot of fun, and very suspenseful.

It has good cinematography and Dabney Coleman is great in his double role, but the boy lead, Henry Thomas, seems a little autistic at times. This is a brave kids movie in that the hero is so wrapped up in his spy-videogame world that we know it's probably not healthy, even if the stuffy adult world tells him the same thing. Cloak & Dagger is fun because it is serious about murder, with cold Hitchcockian touches that don't suggest the kids will make it out alive. The movie gets bad whenever other little touches make it seem like a Disney TV movie. The screenplay seems to suggest that these events could all be his fantasy taken too far, and then not follow through with this idea (which would have given us an ending like Total Recall's), because that might be too frightening a possibility for a younger audience. Robert Rodriguez or M. Night S. should remake it or maybe that's too obvious.
See Details