What to know
critics consensus
With a brilliantly stark visual aesthetic to match its lean narrative, Cold War doesn't waste a moment of its brief running time -- and doesn't skimp on its bittersweet emotional impact. Read critic reviews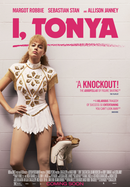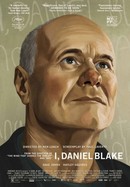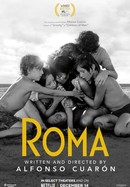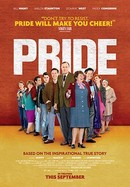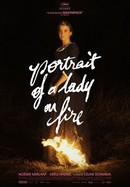 Portrait of a Lady on Fire
Where to watch
Subscription
Rate And Review
Movie Info
Set against the backdrop of the 1950s Cold War in Poland, two people of differing backgrounds and temperaments begin an almost impossible romance.
News & Interviews for Cold War
Audience Reviews for Cold War
Pawlikowski's wisely makes this about more than just a doomed romance, evidenced by the recurring Polish folk song, which is gradually filtered and transformed by various people and ideologies.

Little slow getting started but when it gets going Cold War brutally follows the battles between two lovers in Eastern Europe in the 1950's up to 1964. An art house film with Oscar potential. (2-16-19)

POLISHED - My Review of COLD WAR (4 Stars) Pawel Pawlikowski won the Foreign Language Academy Award for his 2013 masterpiece, IDA. Proving it was no fluke, he returns with COLD WAR, a stunningly beautiful, deliciously strange view of two people inspired by his real life parents. Shooting again in black and white with the square Academy aspect ratio and with his signature use of negative space in his frames, Pawlikowski, a great Polish filmmaker, has achieved that rare status of having an instantly recognizable voice. This time out, he begins on a quartet of men who look right into camera. It turns out they're auditioning for a songwriter, Wiktor (the handsome, enigmatic Tomasz Kot), who along with his current collaborator and love interest, Irena (Agata Kulesza so great in IDA) have traveled post World War II Poland in search of folk singers to fill up a troupe. Into one of their auditions comes Zula (Joanna Kulig, a stunning, mesmerizing Jennifer Lawrence doppelgänger). Not the best singer, she has a star quality which gets her the gig and inevitably causes Wiktor to leave Irena for what will prove to be an aching, wrongheaded love story across three decades. Unlike IDA, Pawlikowski experiments with his narrative here by using blackouts and great leaps forward in time, forcing the audience to piece together the missing story elements. It works so well due to the dynamic lead performances, whose chemistry convinces you that they'll find their way back to each other regardless of the political realities. Those include having their troupe co-opted by Stalinism as a propaganda tool for the Communist regime, a defection, and other country-hopping excursions to France and Yugoslavia. Couple this with a lush, jazzy score, with Kulig wonderfully singing its memorable melodies, and a looser style of cinematography highly reminiscent of French New Wave filmmaking. IDA has a very formal aesthetic and Pawilkoswki frees himself up here to mirror the improv/jazzy vibe of his story. It almost feels like a musical with the camera lovingly fixating on our two photogenic stars. It reminded me a little bit of IF BEALE STREET COULD TALK, but with two leads who exhibited a more unpredictable edge. In COLD WAR, they stare at each other as much as the aforementioned film, but with a much more palpable. Nothing, it seems, will keep this couple apart. With its brief 89 minute running time and bravely dour ending, COLD WAR never overstays its welcome or descends into trite love story tropes. It's the story of a ridiculously mismatched couple who just know their undeniable attraction will lead to their undoing. You want to yell at the screen for them both to find a way to live apart, but then they reunite and you can't deny the magnetic pull. Kulig, in a just world, should find major stardom after this performance. As the film progresses, her very plain presentation morphs into femme fatale gorgeousness, pulling you in to each "Oy Yoy Yoy" she intones. You'll want to sing along and hum this earworm for days after seeing it. Tragedy has rarely felt this sexy.
See Details